We're a young, aggressive marketing firm seeking an intern to join us as a marketing intern.
You will play a key role in our support team and learn in a very fast-paced, exciting environment.
---
Qualifications:
– Eager to learn new skills and take the initiative on projects as needed
– Preferably active on social media platforms (Facebook, Instagram, Twitter, Pinterest etc)
– Excellent written and verbal communication skills
– An organized, multi-tasker with the ability to follow up on tasks as needed
– Bright, team-oriented, and outgoing; a great attitude
– Proficiency with MS Office Suite
– Experience with Adobe Creative Suite Basic & Photoshop (not necessary, but huge plus!)
– Must have ow
n laptop to bring
Job Responsibilities:
– Assist in social media content building and scheduling posts
– Assist in writing blog posts
– Assist in basic administrative and clerical responsibilities
– Assist in updating
schedules and calendars
– Assist in managing day-to-day office operations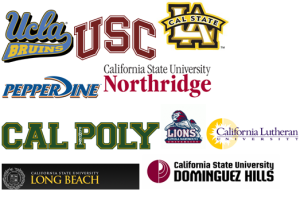 This position is ideal for a creative, insightful, hard-working person seeking a place to learn and grow. We offer a nurturing environment where employees can bring new ideas and strategies to life. This is an amazing opportunity to develop your skills and enhance your resume. You can learn the marketing game from the ground up. We are a marketing firm with an array of amazing clients (from fashion and food to law and medicine), and we're looking for someone to mold into our company culture. This is an amazing marketing internship opportunity.
Apply for our digital marketing internship and join our talented team today!