Email marketing has been a central pillar of brand awareness and product promotion since the beginning of the online era. The benefits of email marketing are widespread, and the success of many businesses was founded on innovative email marketing campaigns
Branding Los Angeles helps businesses to harness the power of email marketing using their in-depth knowledge of online marketing and branding to generate outstanding results.
Operating in today's internet-centric environment, businesses need to make their email marketing go beyond the standard email blasts that often end up in the spam folder of customers. As the proliferation of emails has increased, gaining and maintaining the attention of email recipients has never been harder. The way to address this involves an integrated approach to email marketing, combining it with social media marketing campaigns and using eye catching calls to action that will increase the click-through rate.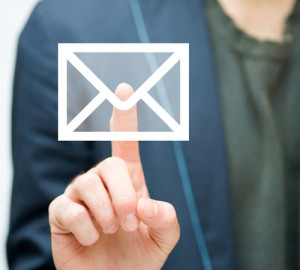 In order to achieve this, a ground-up approach is needed, starting with the design and layout of the newsletter and ensuring consistency of message across all platforms. Graphic design that captures the attention of the reader and reinforces brand identity is an essential first step. Aside from design, the content of any email containing a call to action must be immediately engaging to the reader, grabbing and holding their attention in a way that will get the message across and motivate them to act. Integrating images and "freemium" content in newsletters is a proven way to achieve this. It is crucial that anyone receiving an email feels that they are getting something useful out of the content in addition to any product or service promotion. Otherwise, they are likely to quickly stop reading and hit the trash button. Timing is also an important factor, with studies showing that open rates vary significantly depending on the time and day on which an email is sent out. This combination of elements can make or break the success of a marketing campaign, and hence the product or service on offer.
With so many variables to take into consideration, it is extremely challenging for a business to get the most out of their email marketing campaigns. This is why Branding Los Angeles has a team of experts who help businesses in a wide range of industries to design and implement their email marketing strategy in the most effective way. We work with businesses on a one-on-one basis in order to fully understand their product or service before designing bespoke marketing campaigns that yield outstanding results.
As a full-service branding and marketing company, we can ensure coherency across all online and offline mediums, creating a targeted approach which takes individual business dynamics into account at every step of the process.
When it comes to email marketing, we can help with everything from the graphic design elements and layout, through to the content itself and accompanying imagery.
For further information about how Branding Los Angeles can help your business take its email marketing to the next level, contact us directly.