IN THE NEWS
We are always so excited to be featured on the news – from local to national media outlets. View our most recent features and interviews below.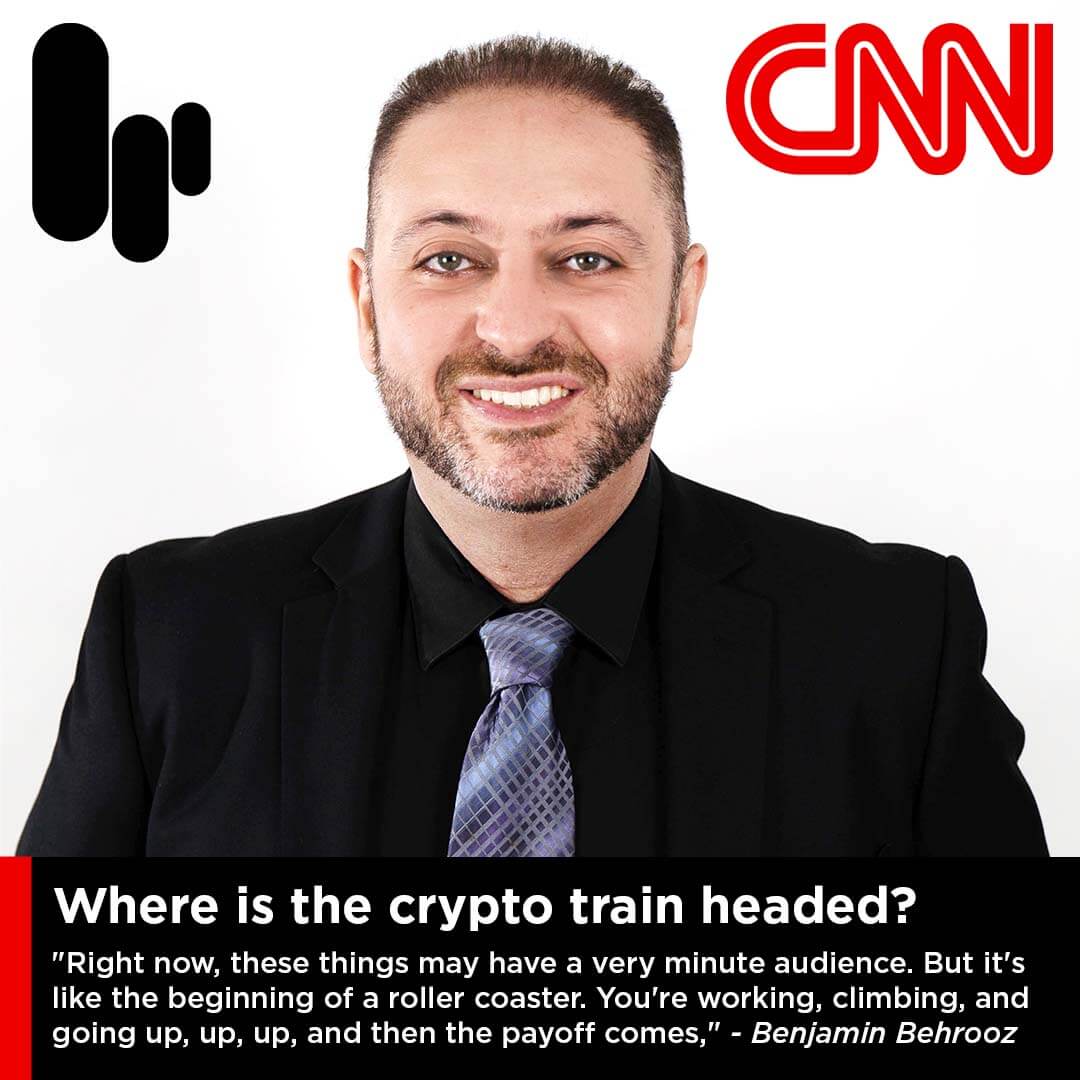 ….
Where is the crypto train headed?
For Benjamin Behrooz, these growing pains are all part of the long game. Behrooz is the founder of 
Branding Los Angeles
, a branding agency that focuses on, among other things, NFT partnerships. He says the number of powerful clients and companies wanting to develop NFT projects increases every day, and it won't be long before major retailers accept cryptocurrency payments. He says what we're seeing now; the awkwardness and cult-like aggression of cryptospace promoters, is the wheat separating from the chaff. "Right now, these things may have a very minute audience. But it's like the beginning of a roller coaster. You're working, climbing, and going up, up, up, and then the payoff comes," he tells CNN. ….
CLICK HERE FOR THE FULL ARTICLE
Ben Behrooz, CEO of Branding Los Angeles, was interviewed by Spectrum News as a local expert in Branding and what's in a name… As Crypto.com Arena was renamed from Staples Center the City of Angels was in shock. Behrooz was able to share naming insights and what is to come for Crypto.com Arena.
LOS ANGELES TIMES
Ben Behrooz speaks to the Los Angeles Times, Can Oprah rescue Weight Watchers? "Their name is already associated with losing weight," said Ben Behrooz, a Beverly Hills branding agency. "Now they're saying they'll be with you not just at meals but for the rest of the day as well." Click Here for the full article.