How Artificial Intelligence Is Transforming Digital Marketing?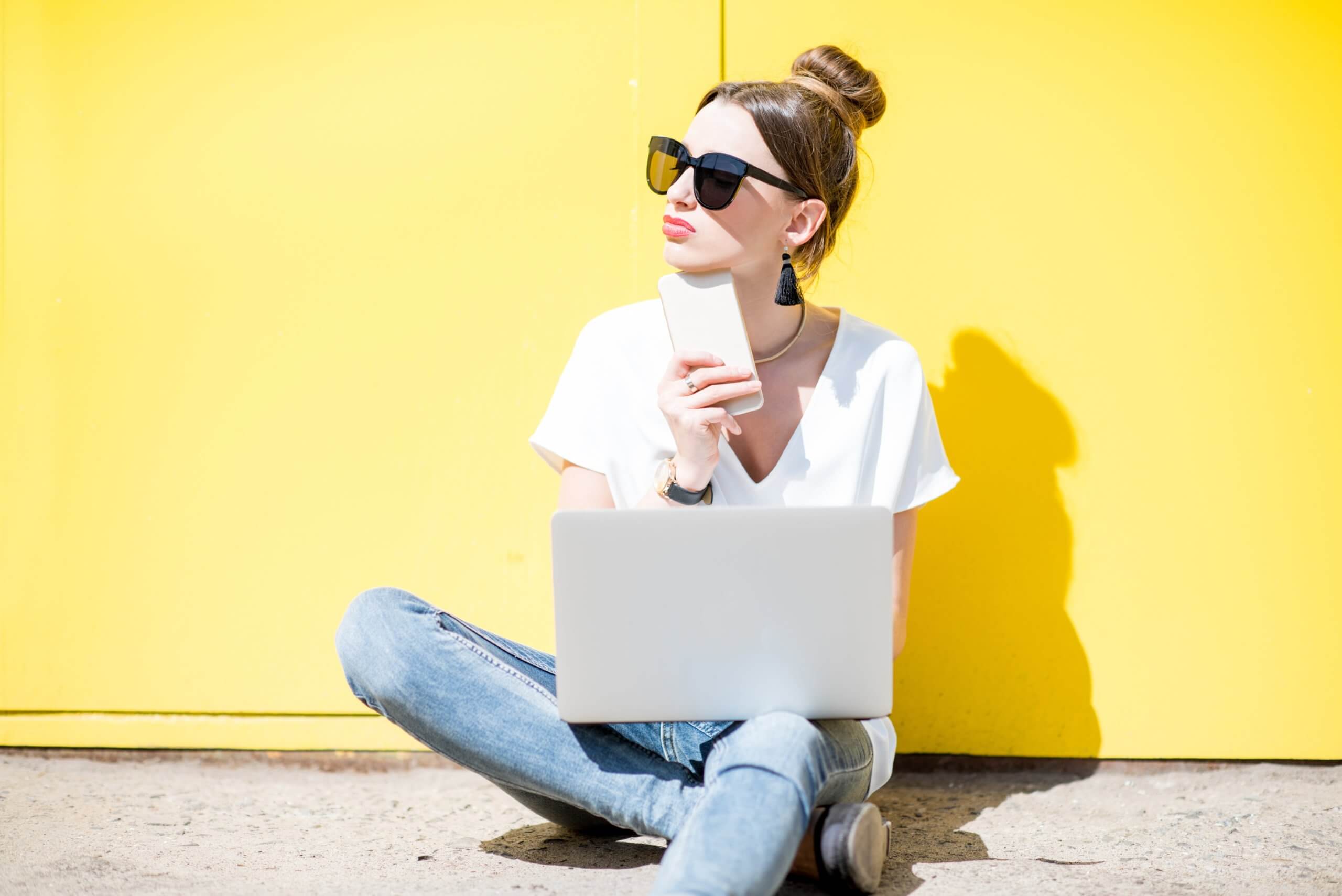 AI, otherwise known as Artificial Intelligence has already begun to transform every aspect of our lives, both personal and professional. AI in marketing is no exception to this rule, with brands big and small starting to implement AI into their everyday tasks and projects. One of the most important tools that can be gained from AI is gaining a deeper understanding of customer behavior, which can prove to be beneficial when it comes to marketing.
The fast-paced evolving digital technology can analyze data faster, and with more accuracy than any human can at this point in time. AI and its subfields, including machine learning, are able to identify current behavioral patterns and even predict future behavior.
WHAT IS AI MARKETING?
AI marketing transforms marketing techniques by utilizing AI, machine learning, and data analytics. It analyzes customer data to automate processes, optimize advertising, and create tailored experiences. This increases targeting, consumer engagement, and business growth.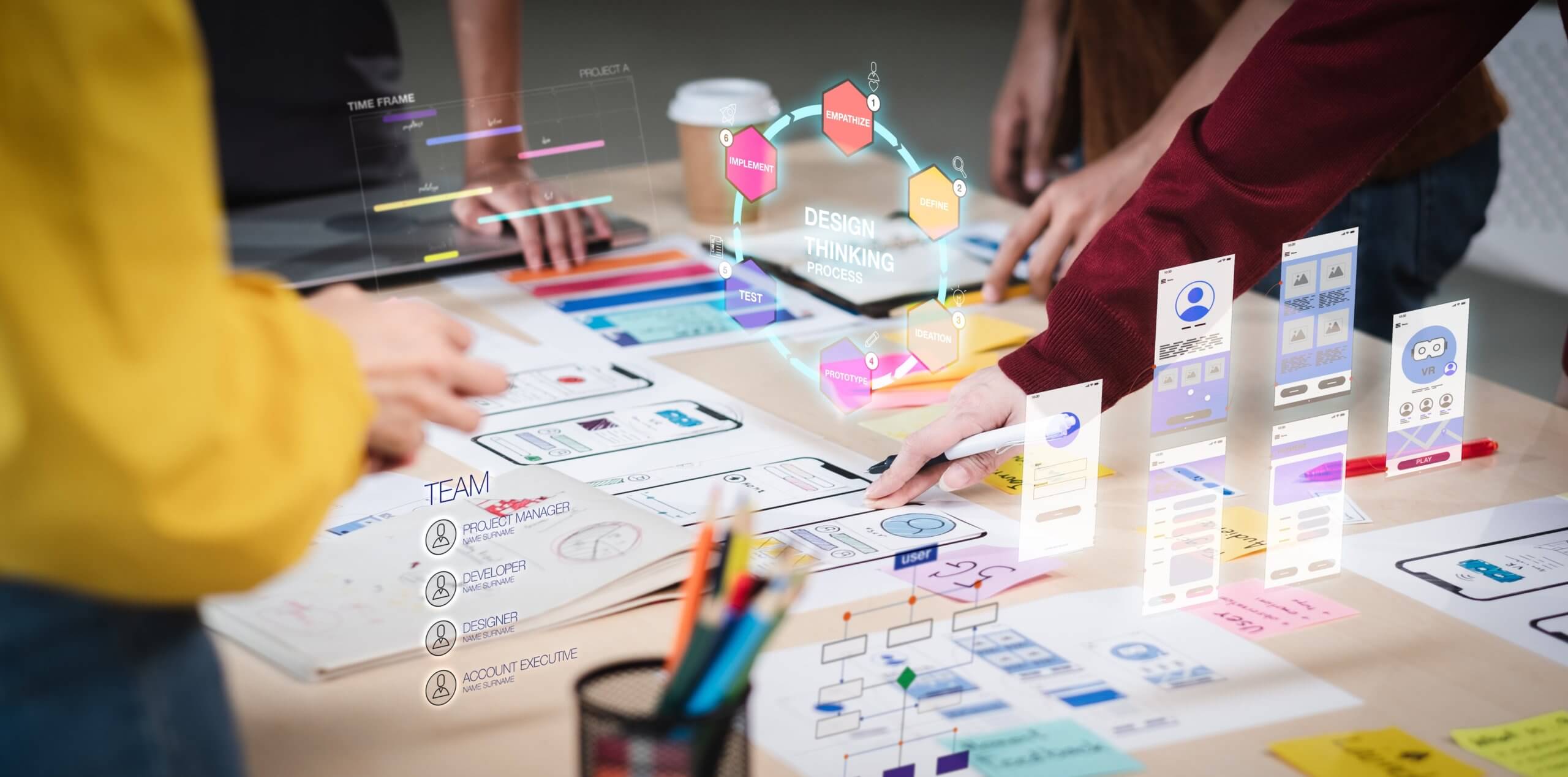 HOW MARKETERS ARE USING AI IN MARKETING

?
As of 2022, four out of every five marketing industry professionals said they had used at least some AI technology within their work. When asked how AI and ML (Machine Learning) could benefit them, they were able to point to serval areas of their work:
Automated cycling of repeated tasks

Analyzing large amounts of data

Creating personalized campaigns  

The ability to predict conversion rates

Optimize Email Marketing timing
Many of these areas benefit one specific application of AI technology within marketing – programmatic advertising. A recent study found that at least half of marketing professionals cited more targeted advertising as one of the main advantages of using AI and ML in their work.
PROS:

 
1. QUICKER ANALYSIS OF DATA:
By using AI, marketing professionals are able to analyze larger and more complex sets of data, faster than humanly possible. Although this does not mean increased efficiency, or the ability to gather and act on insights faster. This also means that brands and businesses can possibly reduce the time associated with processing information manually. As a result, they are able to create more effective campaigns at a faster rate and deliver higher ROI for a lower price.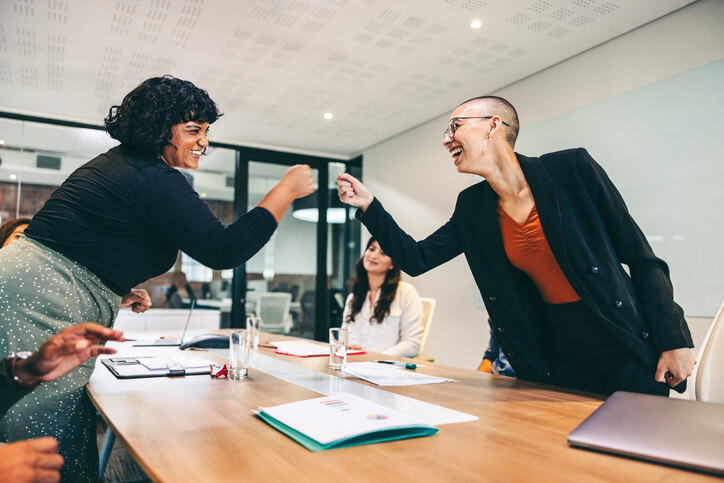 2. MORE ACCURATE INSIGHTS
By utilizing AI, market professionals are able to conduct a more in-depth analysis of the data. A machine learning algorithm has the ability to break down more complex sets of data, correlate them with other information, and follow up with deeper results.
This means being able to use those insights more often and planning campaigns and being able to act quicker on the findings.
3. HIGHER EFFICIENCY
For marketing campaigns to be effective, they need to be incredibly relevant to their target audience. Unfortunately, many marketing professionals lack the data and insights they need to launch a proper campaign that is capable of doing so. 
By using AI, they are able to collect data faster and increase the efficiency of their efforts.
CONS:
1. AI LACKS CREATIVITY
Despite how far we have come technologically, AI still lacks the ability to be "creative." Machine Learning algorithms are unable to act on the data in the same way that a person might. Their ability to do anything with the insights remains limited. That is why AI-produced content lacks the so-called "magic touch" that it would have had it been created by a person, whether it be a blog post, article, or even a Facebook or Instagram Ad.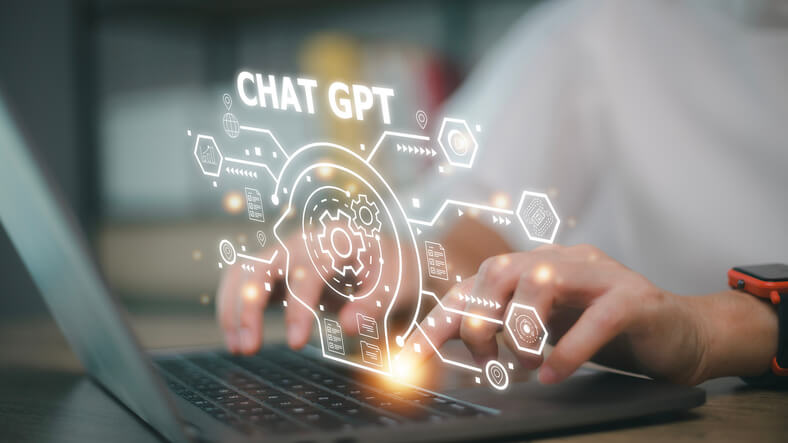 CAN AI REPLACE MARKETERS?
Within digital marketing, artificial intelligence has the ability to make more efficient the process of creating successful marketing campaigns while removing the factor of human error.
While a lot of the digital marketing arena is largely reliant on human design, there is a possibility that AI has the ability to create content using only data. Although to truly create a connection with your target audience, you will likely still need to be using a more human approach.
Empathy, storytelling, and compassion are all traits that AI and Machine Learning have yet to conquer, in this day and age. However, there is no telling what will be possible in the years to come.
HOW BRANDS USE AI IN MARKETING – EXAMPLES OF AI-POWERED MARKETING CAMPAIGNS
DYNAMIC PRODUCT RECOMMENDATIONS


The most common example of AI marketing is Amazon using AI to recommend products for its users. The AI that Amazon uses is able to analyze a customer's past purchases and history and identify products that they are likely to buy next, based on the pattern.

DYNAMIC PRICING


Many businesses including hotels, car rentals, and more use AI to monitor current buying trends, and use that to determine the most competitive pricing. By doing this, they are able to offer customers pricing based on external factors in addition to their buying habits.
In a similar vein, many online store use AI to monitor the prices of their competitors as well as internal factors such as costs to adjust pricing to the most optimal point.

PERSONALIZATION


Popular music brand Spotify uses AI to analyze user listening history in order to suggest other artists, records, and playlists that may match their listening taste. The algorithm they use is quite sophisticated.

CUSTOMER SERVICE


It is becoming more and more common for brands to use AI when it comes to customer service. Not only does it reduce costs, but augmented messaging, routing support inquiries, and better phone support are just a few of the uses for AI in customer service.

EMAIL MARKETING


A large obstacle in the face of email marketing today is the need for personalization. A common problem marketers face is that unless directed directly at them, consumers largely ignore emails unless they are speaking directly to them.
This means, in order to attract their target audience, an email marketer needs to increase the relevance of their message to the customer.
This is where AI comes in. From analyzing customer behaviors to dividing them based on the findings, AI is able to help marketers become more relevant o their target audience.
Some examples include time optimizing, creating dynamic email content, and using precise product recommendations, tailored to each recipient.

MARKETING PERFORMANCE ANALYSIS


AI-powered business tools can help reveal unprecedented insight from within the company's data.
By understanding anomalies in campaign performance, AI can help to identify and overhaul potential issues.

Predict business performance and help to keep expectations realistic. 

Use machine learning to help improve marketing ROI from other campaigns and create benchmarks based on varying data points
While artificial intelligence and machine learning have the potential to change the marketing industry as a whole, there is still a long way before human beings can be replaced. Instead, we can use AI and machine learning to optimize our current human approach and offer the best solutions.
Both technologies have the ability to take care of repeating tasks, allowing their human counterparts to spend more time doing what they do best: being creative and making campaigns that connect directly with their target audience. 
Share This Story, Choose Your Platform!