Brand Recognition Pays It Forward
A week ago, probably no one outside of Thailand had ever heard of the Thai telecommunications provider TrueMove H. But thanks to a heartwarming three-minute commercial that has gone viral, the company now has worldwide brand recognition.
"Giving," as the commercial is titled, tells the moving and inspirational story of a man who is finally rewarded after years of doing good deeds for others and not expecting anything in return. It will probably leave you in tears. And it is pure marketing genius.
Unlike many cell phone company ads out there, nothing in this commercial suggests it is selling cell phones. And until the end—after the tagline, "Giving is the best communication."—there is also nothing in the content of the ad that indicates what company it is advertising (or what product it is selling, for that matter). Yet, despite that, TrueMove H has managed to connect with its audience while also building trust and imparting  to them a strong brand awareness of its company. The company has associated its brand with qualities that nearly everyone wants to associate with: kindness, altruism and generosity. Who cares that the company itself isn't actually practicing what their own commercial is preaching and giving out free products to its customers? That's not important. What is important is that TrueMove H has created an ad that will instill loyalty in its current and potential customers, all because the three-minute ad the company created and produced struck the right chord with a worldwide audience.
As this commercial proves, never underestimate the power of your brand and the awareness of it you're seeking to create.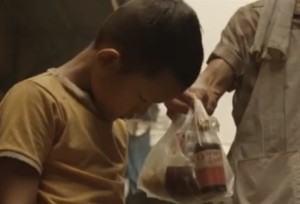 Please contact Branding Los Angeles at 310-479-6444 or info@brandingLosAngeles.com for more information on how branding and marketing your start-up or small business can help your company.
Share This Story, Choose Your Platform!