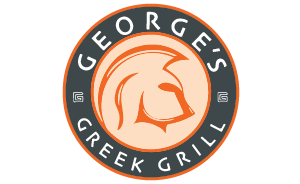 The Company:
George's Greek Grill is a Greek-style restaurant. The company has 4 locations in the Los Angeles County and Orange County areas that include Long Beach and West Hollywood. George's Greek Cafe has been around for over 10 years and also offers excellent banquet and catering services.
Website: www.georgesgreek.com
Phone: 855.934.7355
Location:  5th & Figueroa St, Grand between 4th & 3rd, and Fig at 7th, Los Angeles, CA.
The Project:
Create an effective marketing campaign that will increase customers and brand awareness.
The Approach:
We designed a full website that contained keyword optimized landing pages to increase their ranking on search engines. To increase their brand awareness we created social media pages and implemented a digital marketing campaign to increase followers and interaction. By incorporating a media buying strategy into the campaign we were able to reach the targeted audience.
Other services we performed include:
The Results:
1st page Google ranking for "Greek Food Downtown LA"
1st spot ranking on Google Places for "Greek Food Downtown LA"
1st page Google ranking for "DTLA Greek Food
1st spot ranking on Google Places for "DTLA Greek Food"