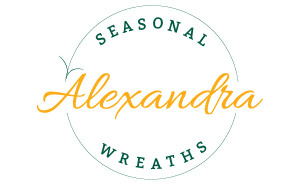 The Company:
Alexandra Seasonal Wreaths is a wreath making company. They specialize in creating handmade wreaths that are unique to each customer. The goal for Alexandra  Seasonal Wreaths was to provide their customers with a website to order their wreath.
Website:
http://www.wreathsbyseason.com/
The Project:
Create a website that was user-friendly, a logo that represented the company, marketing, SEO, and influencer marketing.
The Approach:
For the logo, we created a something that was fun and stood out, similar to their wreath options. Once the logo was created we were able to create a website that showcased all of their products and was cohesive to their logo design. We created a strategy for branding that incorporated SEO to gain a bigger customer base, as well as used influencer marketing to bring more people in.
The Result: