First Step to Branding Your Project is Logo Design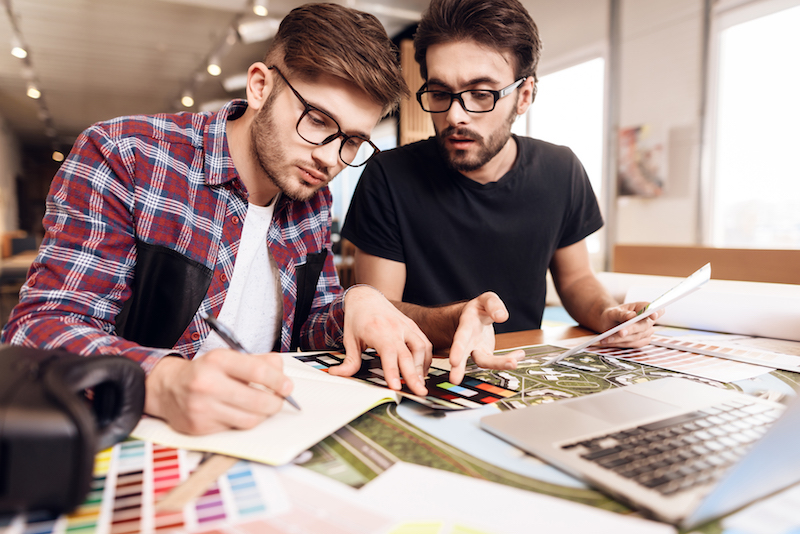 A critical part of the branding process for any company, either of the online variety or that of a traditional "brick and mortar", includes a highly effective logo design. Where many new business owners fail is in not spending enough time on this very important aspect of advertising and marketing. An effective company logo should be simple, individual, relevant, and memorable.
A logo also needs to be flexible enough to conform to the many different types of advertising and marketing strategies. This can include everything from company letterheads to business cards and those smaller digital media posts for the tinier screens of smartphones and tablets. Scalable vector files are becoming the preferable option when it comes to transferable images of the perfect logo.
Flexibility is essential
Logo design Los Angeles outlines that logos should be easily manipulated for any type of business or marketing purpose. Scalable vector files allow the user to easily skew, crop, edit, increase or decrease size without affecting the clarity or quality of the original image. As a result, these work nicely for not only letterheads and business cards, but for marketing materials and promotional items such as baseball caps and t-shirts as well. The value of company branding is that it can be efficiently used across the widest range of marketing methods and still prove to get significant results.
Keep it simple
Logo design does not have to include a bunch of bells and whistles. Coca-Cola did a really good job with a logo that says, "Coke: The Real Thing". The message sticks with you and says a lot about their product. Coke is the soft drink that everyone else is trying to copy. Their logo drives that point home without beating you over the head. But don't be afraid to think outside the box either. Who would have ever thought that a logo of a half-eaten apple would come to signify the world's leader of the digital age, Apple, Inc?
About Branding Los Angeles: Logo Design Los Angeles
As an agency for logo design Los Angeles, Branding Los Angeles puts the utmost effort into each project. Clients are always satisfied when they work with Branding Los Angeles and each of them recognize the attention to detail that we put into our work.
For more information, check out these 5 Tips to Create Your Own Logo.
Share This Story, Choose Your Platform!