Running a successful Los Angeles pharmacy in today's world means looking after customers both in person and online. The internet arena forms the backbone of pharmacy marketing, no matter how big or small the business.
Staying on top of the huge range of aspects that go into an effective pharmacy marketing plan can be a daunting exercise, which is why the experts at Branding Los Angeles can be relied upon to ensure the right results are obtained.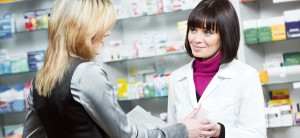 As marketing and Branding experts in the unique business environment of Los Angeles, we help businesses grow their customer base from the ground up. Our experience working with various pharmacies to implement custom branding and marketing across all mediums gives us a wealth of experience to draw on when it comes to forming the ideal pharmacy marketing plan. We work with both businesses that are starting out and need everything from business cards through to logo design and print media marketing, through to those who are looking to improve their online marketing, launching campaigns that both energize current customers and attract new ones.
With the shift in the way people use review based websites to evaluate services and especially small businesses, it is increasingly important to keep track of what people are saying about your business online. Therefore, the area of online reputation management is something that particularly affects pharmacies.
As a business which operates on a face-to-face basis with customers and discusses their private medical issues with them, pharmacy reviews can display a level sensitivity which is much higher than normal. This makes it crucial for business owners to not only be aware of what is being said, but also proactively engage with customers and respond to feedback, both positive and negative. Branding Los Angeles assists pharmacies to maintain the positive reputation of their brand by directly assisting with the process of customer engagement and management across all online platforms. The effect of ensuring a good rating on sites such as YELP cannot be overstated, and this also extends to Google reviews and social media sites.
The team at Branding Los Angeles works with clients on an individual basis, helping to consolidate and expand on the pharmacy marketing ideas that are being considered. At any stage of the branding and marketing process, we can ensure that the pharmacies we work with will obtain the results they deserve. Branding Los Angeles has developed particularly effective marketing strategies for compounding pharmacies, having worked to create custom campaigns for a number of industry clients. For more information or any questions you may have regarding our process and how we can help put your business on the fast-track to success, don't hesitate to contact us.