Unlocking Creative Partnerships: Tips to Finding the Best Logo Designer for Your Company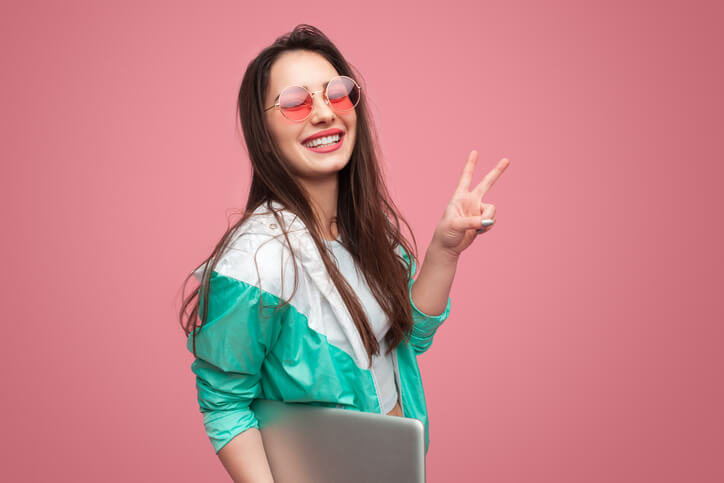 In an era dominated by visual stimuli, your company's logo represents more than a simple mark or emblem. Finding the best logo design agency is then a crucial part of creating a brand that accurately reflects your company's ethos. So how do you find the logo design agency that is right for you? In this article, we will dive into tips and tricks for finding the best logo designer for you and your company.
WHY FINDING THE RIGHT LOGO DESIGN AGENCY MATTERS
The goal of logo design is to create an image that distinguishes you from the crowd. A strong logo may foster trust, promote brand recognition, and even guide corporate success. As a result, it's critical to work with an agency that not only understands your brand's core but also matches its creative capabilities with your vision.
Here are a few reasons why finding the right logo design agency matters:
VISUAL STORYTELLING
The greatest logo design firms are well-versed in the art of visual storytelling. Your logo should be a visual shorthand for conveying your brand's identity, ethos, and value proposition in a single concise image.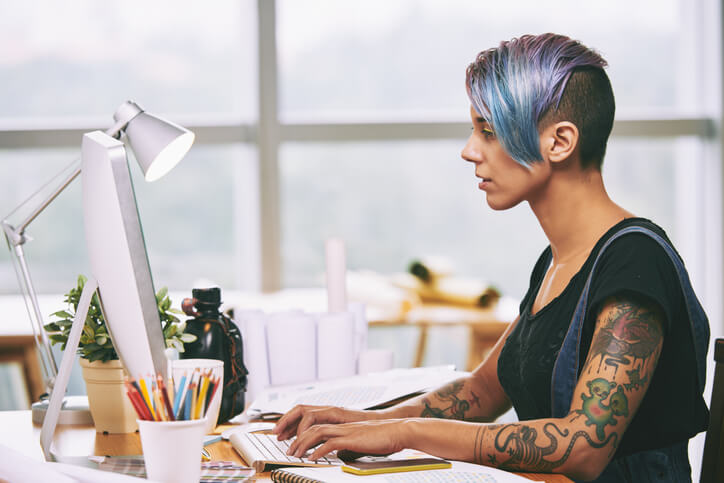 A skilled agency can design a logo that captures your company's story, assisting in the formation of a bond between your brand and your target audience.
BRANDING CONSISTENCY 
Building consumer trust requires consistency in branding. A logo design studio that understands your organization can guarantee that your logo is consistent with your other branding initiatives, resulting in a cohesive brand image that customers recognize. This consistency strengthens brand awareness, making it easier for customers to recall and relate to your brand.
INDUSTRY RELEVANCE
Your logo must stand out, but it must also be appropriate for the industry in which it operates. A qualified logo design business will understand various industry contexts and can create a logo that both defines your company and remains industry relevant.
ADAPTABLE DESIGN
Your logo will appear across multiple platforms and media in today's digital age. Whether on a business card, internet, or billboard, it must preserve its integrity. A professional logo design firm will guarantee that your logo is versatile and adaptable for many uses while retaining its impact and recognition.
LONGEVITY 
Longevity Trends come and go, but your logo should be timeless. A seasoned logo design firm knows this and will create a logo that is both appealing and timeless. This can save you money on rebranding and help businesses keep a consistent identity over time.
RETURN ON INVESTMENT (ROI)
Although it may appear ethereal, a well-designed logo can provide a significant return on investment. It aids in brand recognition, customer trust, and attracting potential customers, resulting in increased company prospects and revenue development.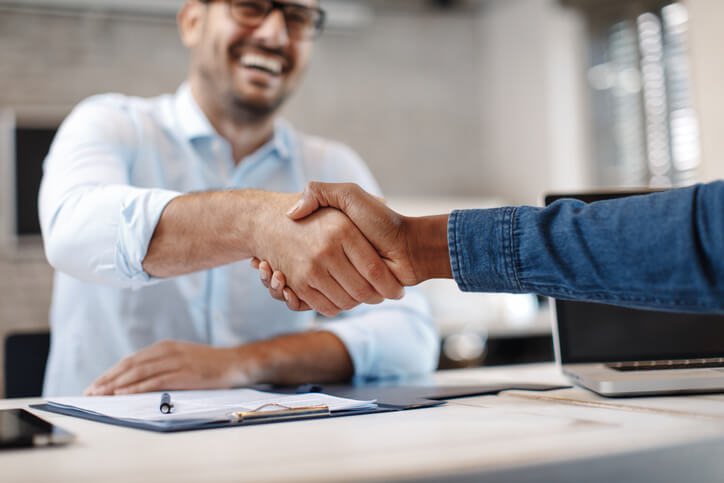 THE QUEST FOR THE BEST LOGO DESIGNERS LOS ANGELES
The sheer quantity of accessible options while looking for the best logo design agency can be intimidating. However, there are a wide range of options in Los Angeles.
There are both independent logo designers and full-service firms in the thriving Los Angeles logo design scene. But how can you narrow down your options? Here are some important factors to consider:
Portfolio Analysis: The first and most important stage is to examine an agency's portfolio. It reveals their design sensibilities, versatility, and ability to cater to a variety of businesses.
Client Testimonials & Reviews: These provide unbiased insights into a logo design agency's service quality, professionalism, and work ethics.
Experience & Competence: Understanding the agency's level of experience and areas of competence is critical. You want an agency that understands your business, has industry knowledge, and can create a logo that speaks to your target audience.

Avoid agencies that employ generic templates since they lack customization capabilities. The top logo design firm will create a one-of-a-kind, personalized logo design that is tailored to your company's needs and ideals.

Collaboration & Communication: A competent agency will listen to your needs, include you in the process, and be open to criticism. After all, it is a collaboration.
A SPOTLIGHT ON LOS ANGELES LOGO DESIGN
When looking for the best logo design agency, the sheer number of available options can be overwhelming. However, Los Angeles, often referred to as the "Creative Capital of the World," offers a broad spectrum of possibilities.
Diverse Talent Pool: From independent logo designers Los Angeles houses to full-service agencies, the city offers a diverse talent pool, ensuring a wide range of design styles and expertise.
Global Influence: Los Angeles designers are at the forefront of trends and innovation as a global creative hub. Working with a logo designer in Los Angeles means your company will benefit from this cutting-edge creative culture.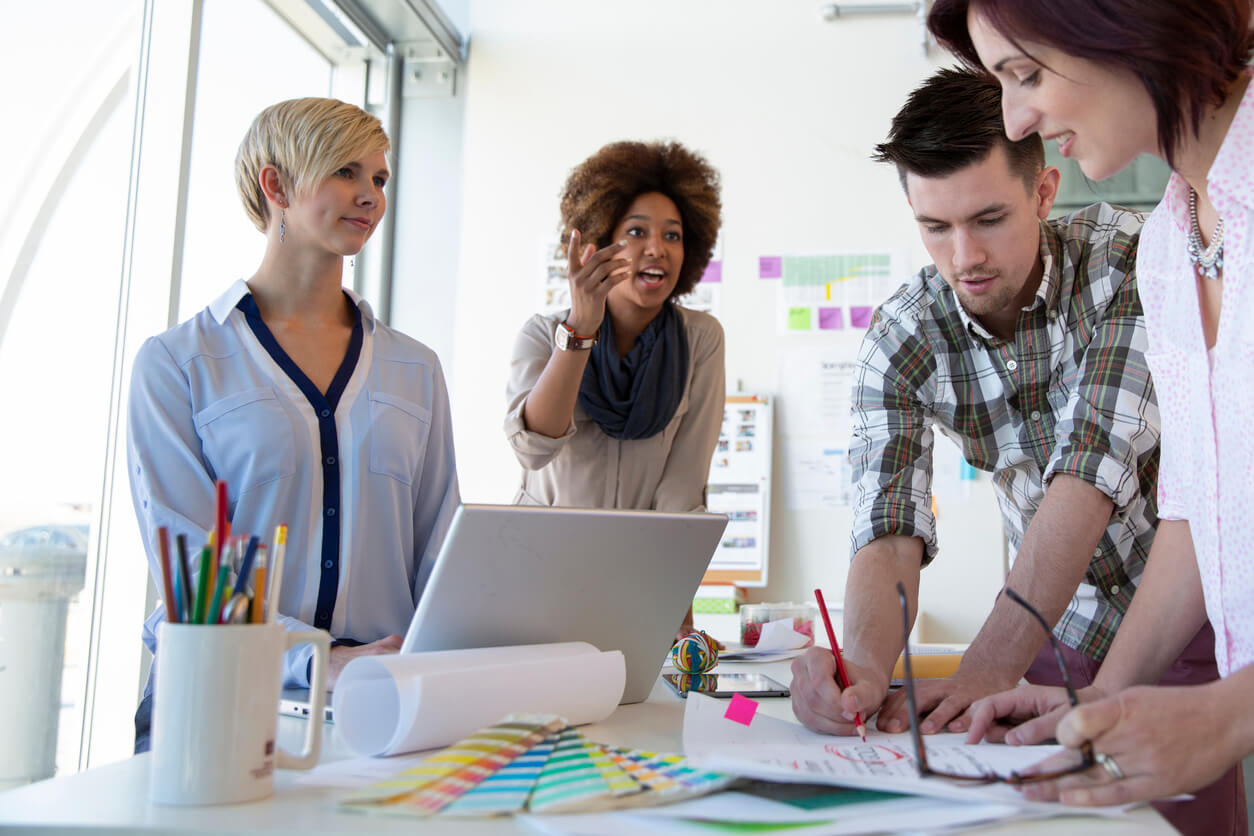 Industry-Specific Expertise: Because businesses such as technology, entertainment, fashion, and others are thriving in the city, you can locate agencies or designers who specialize in these fields, giving you an advantage.
CONTACT OUR CUSTOM LOGO DESIGN AGENCY TODAY!
In the city's competitive landscape, Branding Los Angeles stands out by combining creativity, knowledge, and a personalized approach to logo design. Our goal is to turn your vision into something real that speaks volumes about your brand. We believe in designing logos that tell a story, elicit involvement, and leave an indelible impression.
At Branding Los Angeles, we understand the importance of a memorable logo. Let us help you realize the full potential of your company by creating a personalized logo that is not only physically beautiful but also functions as an effective communication tool. Witness the magic of working with one of the top logo designers Los Angeles has to offer and witness your brand's story come to life. Contact the best logo design agency today!
Share This Story, Choose Your Platform!