Top 2023 Marketing Trends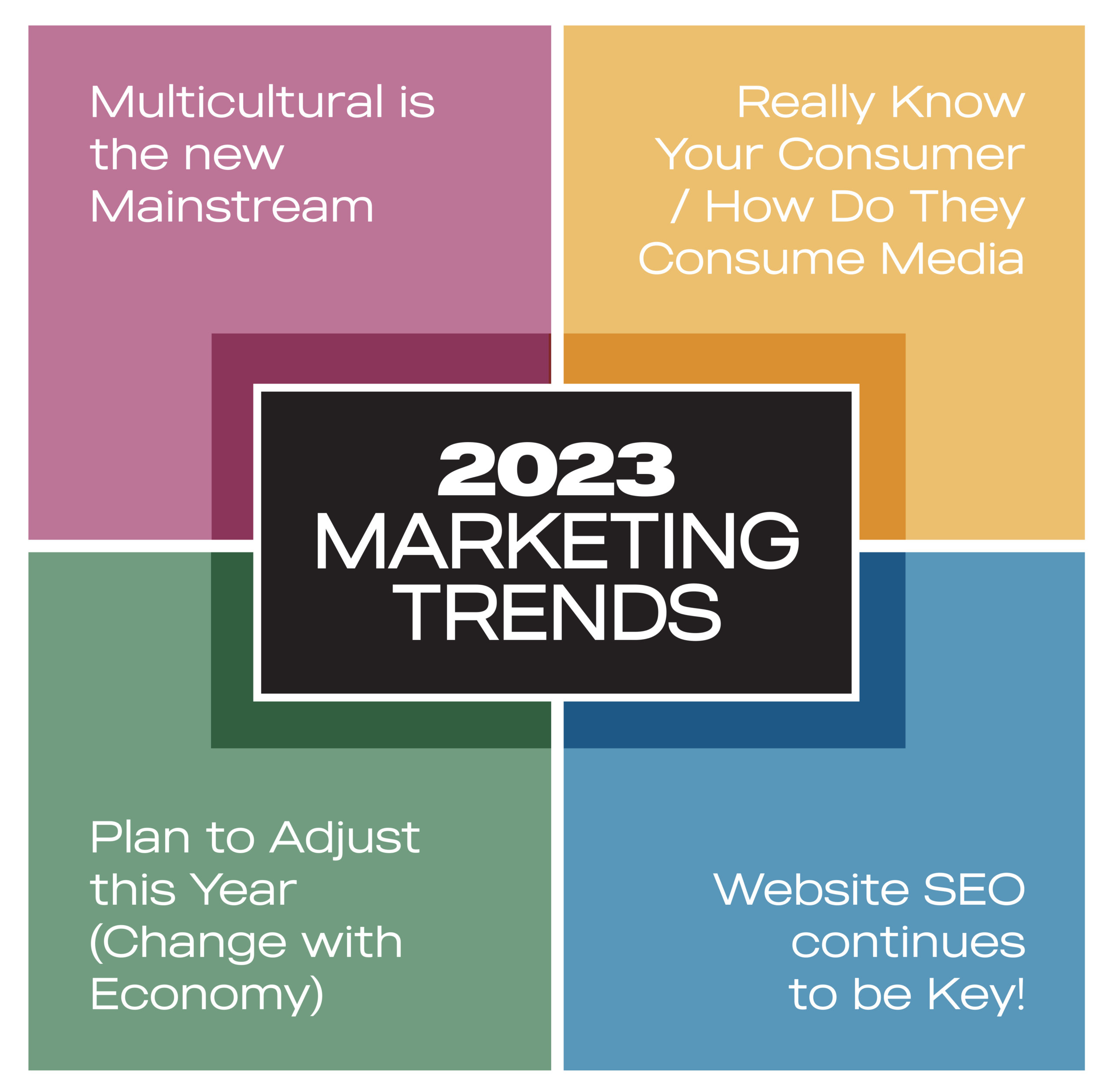 The world of marketing has seen tremendous growth this year — particularly in digital marketing. Staying in the loop on the top 2023 marketing trends will help your brand stay visible amongst the millions of others demanding to be seen. In a crowded market, utilizing today's best practices is crucial to see returns and drive engagement.
The marketing sector has already seen huge advancements in techniques, tools, and emerging markets. From inclusivity and audience targeting, to adaptability and SEO techniques, what's on the horizon for the top 2023 marketing trends?
MULTICULTURAL IS THE NEW MAINSTREAM
Appropriate representation has been a driving force in marketing for some time now. You won't benefit from excluding or singling out a chunk of your potential audience through your marketing efforts, especially in 2023. Typically, keeping your target demographic inclusive of different ethnicities and cultures will reap more rewards. 
By relating to different backgrounds and minority groups in your marketing campaigns, your brand can reach more people through recognition and representation. Alternatively, messaging that primarily focuses on one ethnicity, culture, or background can drive a wedge between your company and those it should appeal to.
But how can this be done tastefully? Starting from within your company itself, and brainstorming with a diverse team is a great place to start. Everyone brings a different viewpoint to the table, and one person alone isn't able to embody diversity — it takes teamwork. Ensuring that multiple cultures, ethnicities, and identities are equally and fairly represented should be key, not only in your marketing materials, but to your brand as a whole. From that point, your branding and messaging will be authentic, as you'll have a multicultural company that stands for or caters to a multicultural audience.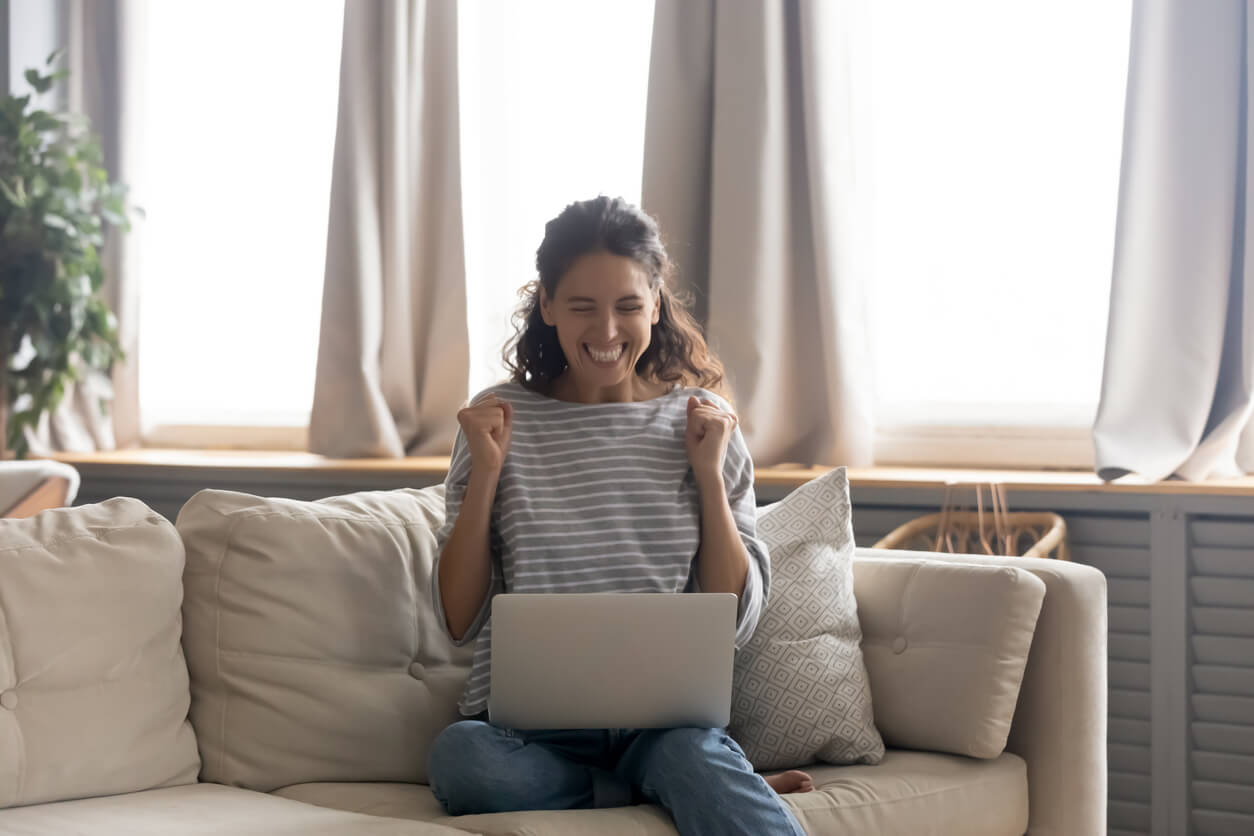 REALLY KNOW YOUR CUSTOMER
Knowing your consumer and the way they consume media is a huge focal point in marketing, and will be one of the top marketing trends in 2023. Before you launch any marketing strategies, you need to know who your consumer is. Throwing your brand's message out there and hoping it appeals to someone is a waste of resources, and likely won't drive the conversion you're looking for. Knowing your consumer will be the golden ticket you need in order to get in front of the right people, in the right ways.
Who does your company benefit, who should it appeal to, and who do you want using your products or services? These are likely all things you've considered already, but now is the time to get specific. What is your ideal customer's age, gender, location, profession, income level, education level, and interests? You can conduct market research, focus groups, or analyze competitors if you're uncertain about who your perfect consumer is yet. Consulting a marketing agency at this stage can really come in handy.
Once you know your consumer, honing in on the methods in which they consume media is fundamental and will drive the most successful marketing strategies. By marketing through their preferred means of media, you can alter your messaging to resonate with your desired audience and catch their eye. With social media and website analytics usage on the rise, this will surely be one of the top marketing trends to keep tabs on.
CHANGING WITH THE ECONOMY
Many experts believe that 2023 will be hit with a recession. Following the massive blow of the COVID-19 pandemic, America has since seen remarkable economic recovery. Unemployment shrank and customer demand grew, but this difficult time left a major impact on both companies and consumers. Now, with rising inflation and a changed market, making plans to adjust in 2023 will be crucial.
This may not be the first recession many companies have seen, but some might still struggle to change their business practices to meet the demand of their consumers when an economic downturn hits. Oftentimes, consumers limit their spending when inflation spikes, and in response, companies limit their marketing efforts. But, instead of pulling back when you see a dip in spending, it can be helpful to invest in market research to analyze the changes in consumer demand. How can your company's offerings change to meet these needs, and in turn, how can you adjust your marketing strategies to highlight this?
Regardless of if a recession does indeed hit in 2023, the market and economy are always shifting and staying on top of your consumer's resulting needs and habits is a great practice that can help predict the most successful course of action. Marketing your brand as a solution or answer to your audience's needs in a changing world is the ideal scenario, and can set you apart from the competition.
WEBSITE SEO CONTINUES TO BE KEY
SEO (or search engine optimization) has been, and will continue to be key in the top marketing trends of 2023. This tried and true method ensures your website doesn't drown in the sea of competition. Proper SEO involves a combination of researching trending and highest-performing keywords and incorporating them into your site, adding links to increase authority, and publishing high-quality content in order to reach a larger audience.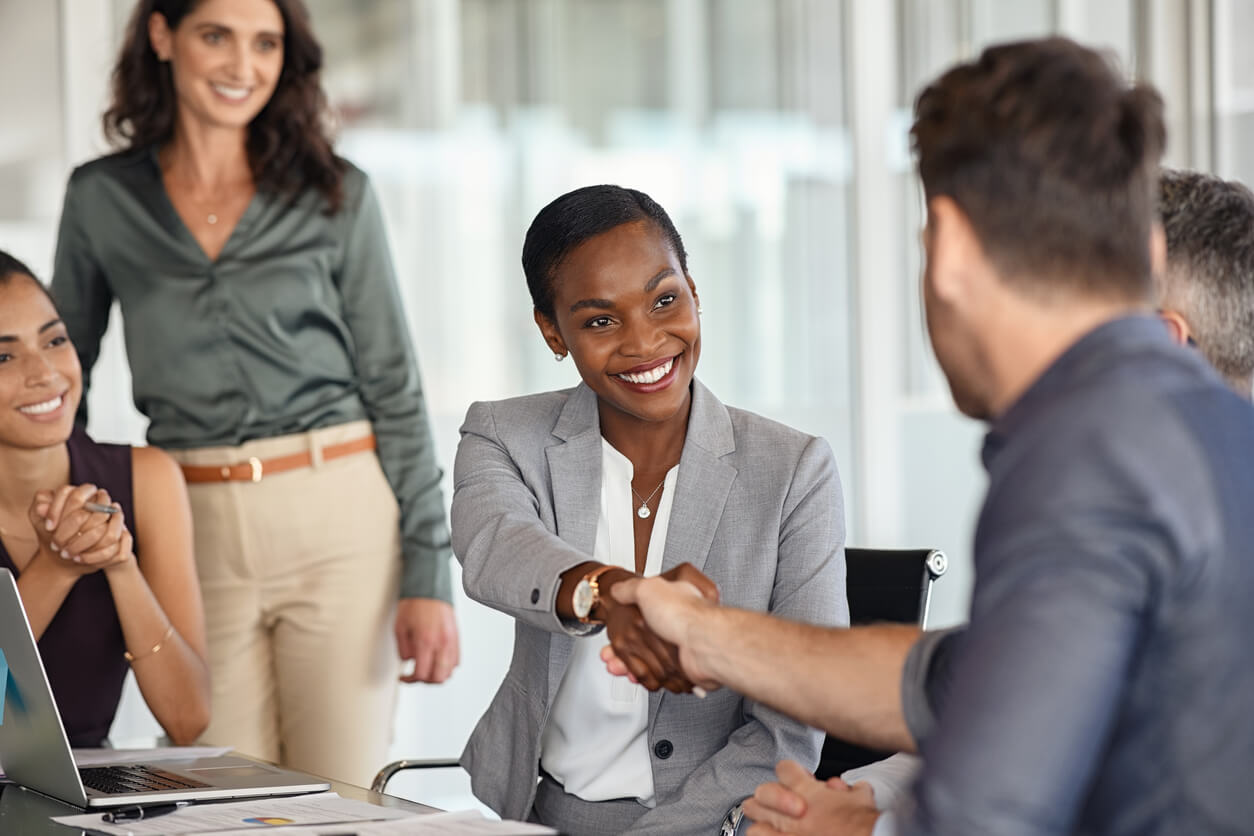 Google is regularly improving their user experience, which means you have to crack the SEO code to keep your website high up and visible in Google's search results. By using relevant SEO keywords regularly, sprinkling them throughout your site, and even incorporating optimized imagery, you can garner higher SEO results. Google's algorithm changes often, so no matter how optimized your site may be now, 2023 is bound to offer advancements that can help optimize it further.
WANT TO STAY IN THE LOOP?
If you're thinking about getting a head start on the top 2023 marketing trends, our team can provide you with all of the techniques, tools, and knowledge your business needs. With over 15 years of experience in strategic branding, marketing, communications, and public affairs services, we're confident in our ability to meet your business objectives. For more information on how we can help your brand, get in touch with us today!
Share This Story, Choose Your Platform!