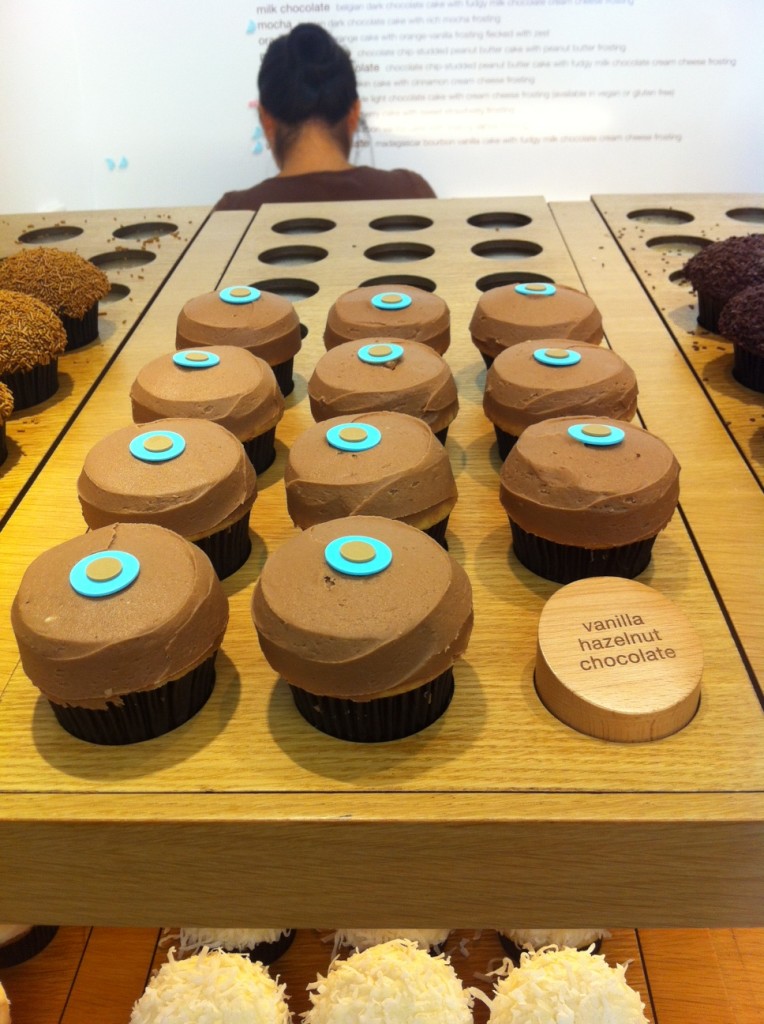 It's been 10 years since Sprinkles Cupcakes opened its first location in Beverly Hills and now they are thanking us for it with their genius marketing of handing out their recognizable cupcakes.
Every Sprinkles location across the country will be giving out free cupcakes all day long on Monday, April 13. The cupcake queen herself, Candace Nelson, will be at the Grove location to meet with customers and celebrate from 4 p.m. to 5 p.m. Sprinkles is being quit generous since the bakery has sold over 25 million red velvet cupcakes (their signature cake). This milestone brings to light Sprinkles Cupcakes as the first California-based cupcake bakery chain.
---
---
Whenever anyone sees the carefully iced cupcake with a double circle on the top knows it's a Sprinkles cupcake. The cake logo design branded their image as a handcrafted high-end treat.
Sprinkles Cupcakes Locations
If you're in the Los Angeles area you're in luck. They are several locations to choose from, which include:

Beverly Hills
9635 south santa monica boulevard
The Grove
189 the grove drive
Westlake Village
180 promenade way
Glendale's Americana at Brand
629 americana way
Downtown's FIGat7th
735 south figueroa street
---
Branding Los Angeles offers Restaurant Marketing Services for businesss of all sizes contact us today for more info (310)479.6444