Shark Tank's Mark Cuban Offers Insight on How to Make Millions
Billionaire entrepreneur Mark Cuban from TV's Shark Tank sold his video production company, Broadcast.com, some 15 years ago for an impressive $5.7 million. Even though this was right at the height of the tech boom, Cuban insists that this is still possible today and without having to rely on getting in on the ground floor of new advanced technologies.
The cornerstone of his empire-building strategy is called "massive disruption". In the past, this formula to financial success has been based on the building of new technologies that will change the world. But Cuban says that anticipating where current technologies are heading is just as important to achieving financial freedom, if not more.
He cites the new Facebook acquisition of WhatsApp as a valuable example. Facebook recently spent $19 billion on this messaging application that allows users to send text, audio, and video messages across multiple brands of smart devices without the need for a data network.
According to Cuban, "The beauty of WhatsApp wasn't messaging." Instant messaging has been around for years, but WhatsApp took it to the next level, providing a multiplatform capability that took the technology global.
While WhatsApp may not be a popular fan favorite in the United States, it is hitting big in nearly every other country on the planet. This means that entrepreneurs can now connect with potential customers from around the world who are using those lower quality smartphones that Americans may not even know exist.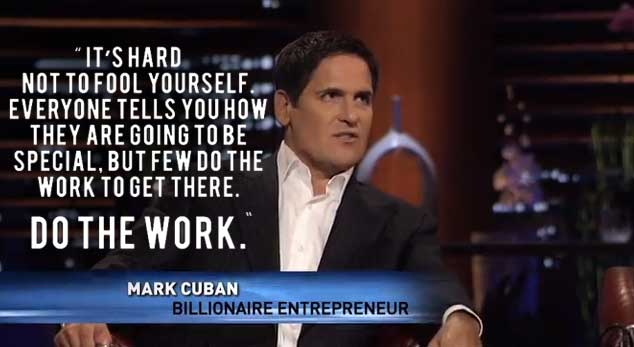 This is an example of taking a very simple technological idea and turning into a multi-million dollar deal. Rather than reinventing the wheel, Cuban says that there is tremendous financial potential in building upon existing technologies as a way to make that first, cool million.
Share This Story, Choose Your Platform!