Project Description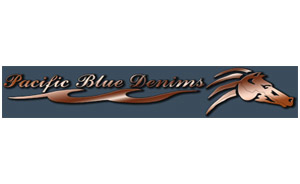 Pacific Blue Denims
The Company:
Pacific Blue Denims is a wholesaler of quality denim fabrics.  They are headquartered in Los Angeles, CA but they ship internationally.  They are a group of young entrepreneurs that are trying to bring life back into an industry that is dominated by an older generation.  Their mission is to provide their clients with the best denim fabrics on the market, at the best price with the fastest shipping.
Website: pacificbluedenims.com
Location: 1011 E. 8th St., Los Angeles, CA 90021
Phone: (213) 622-1211
The Project:
When Pacific Blue Denims came to us they needed assistance with their branding and website, they also wanted to gain more online visibility and grow their client-base.
The Approach:
This is a long-term client that we've worked with for several years now and as they've grown as a business we've helped them re-brand themselves as they enter bigger competitive markets.  We are currently in the process of completely redesigning their website on a Magento platform to improve the usability and capabilities of their site. We are also implementing an email sign-up to help grow their customer-base. Other services include:
The Results:
Gained online visibility in a very competitive market.
Assisted in helping them become a top supplier in their industry.