"Netflix Is A Joke" Ads Explained
A week ago, white billboards proclaiming "Netflix is a joke" has appeared in New York and Los Angeles. 
We at Branding LA, a premier
marketing company Los Angeles
has to offer, are here to look into the matter.
Apparently, the jokes are on us, as this is part of an elaborate ad campaign launched by Netflix themselves.
Last Tuesday, many confused social media users have posted pictures of the plain, white billboard; the ads were spotted on top of the Arcos gas station on Olympic and Robertson in Los Angeles, in the Hell's Kitchen neighborhood in New York, as well as several other locations. We later found out that Netflix themselves were behind the billboard ads, and is even expected to expand its campaign in the coming weeks.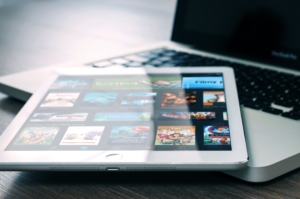 The signage is most likely linked to Netflix's aggressive expansion into stand-up comedy.
Just last month, Netflix debuted its Instagram account that is dedicated to its comedy programming. The 9 posts on the account promote actor-comedian Jerry Seinfeld's stand-up special titled "Jerry Before Seinfeld", which premieres September 19 on Netflix.
As Netflix continues to move aggressively into stand-up comedy, a genre once dominated by HBO, ad campaigns like the one we saw last Tuesday are expected to stay in the long term. We predict more billboards promoting Netflix's upcoming stand-up specials that feature talents like Dave Chapelle, Chris Rock, and Amy Schumer.
About Branding Los Angeles
Branding Los Angeles is a leading marketing company Los Angeles has to offer. We serve a diverse set of clients, ranging from apparel stores, restaurants, medical facilities and more. With many years of experience under our belts, we provide businesses with innovative marketing solutions to optimize their businesses. To find out more about this premier marketing company Los Angeles has to offer, visit our website at www.brandinglosangeles.com or call us at (310) 479-6444.
Share This Story, Choose Your Platform!