Marketing Your Retail Business in 6 Easy Steps
Marketing your business on social media includes more than just photos and reviews. Creating a social media presence will provide the audience a dependable place to look to for knowledge and quality. By devoting time, personality, and creativity, marketing your retail business through social networking will grow your business and strengthen your community identity.
Using these 6 steps to enhance your marketing with social networking, will not only grow your business but also, the way you customers perceive your business.
1.    Create a tailored Yelp listing of your business.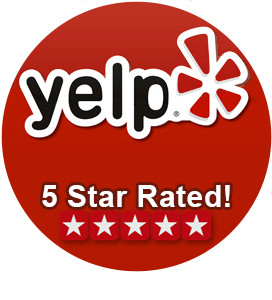 This includes posting photos and a detailed description of your business. Be sincere and authentic and engage with reviewers on the site to build trust with future customers.
2.    Business fan page on Facebook.
Include detailed information, descriptions and many photos. This is a great place to announce events, special deals or sales, interesting articles relevant to your business, and different ways your business interacts with the community.
3.    Professional weekly Youtube videos.
Create unique, interesting, and genuine videos with tutorials or interviews about your business or expertise that will engage your audience building your brand online. You will need some video camera equipment and creativity but it will be well worth the investment.
4.    Use Meetup.com.
Meetup is a site that helps like-minded people with similar interests meet up and enjoy low cost or free events posted on to the site. This is a superb and easy way your business can interact with its community at local events and gain recognition.
5.    Utilize Instagram and Pinterest.
By using these photo based social networking sites you can post links to new products, services, or events. You can also use Instagram and Pinterest to interact with followers by holding photo contests related to topics about your business.
6.    Target baby-boomers through blogs.
Senior specific sites such as suddenlysenior.com will expand your customer outreach. This group is constantly looking for new products and services, which your business can utilize by offering senior exclusive events and activities and can partner with similar businesses in the area.
Share This Story, Choose Your Platform!