Instagram TV is Invading the Realm of Video
Instagram TV is a new feature added to the Instagram app as well as a stand-alone mobile application.  Instagram TV caters to the carefree attitude inside all of us because we have some time to kill and watch a batch of videos rather than search for a specific video.
Here's what you need to know about this amazing new feature:
Survival of the Fittest
This new feature is competing directly with YouTube; however, Instagram is using a familiar viewing experience where the videos automatically play whenever the app is opened. The time-limit on the videos has increased drastically, from 60 seconds to 60 minutes. Instagram plans to allow their most popular users to monetize their videos but will make it easier for anyone to break through, not only the established users.
Functionality
Users will enjoy the same features allowed on YouTube, such as liking, commenting, and sharing the video with friends or family. The swipe up feature is back and this time the popular videos, recommended videos, videos of users you follow, and videos you're currently watching appear. Lastly, users can only film a video by holding their phone vertically, just like with Instagram.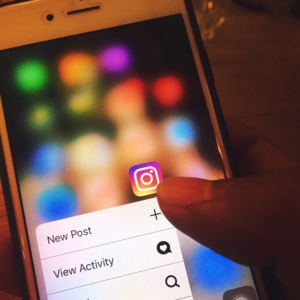 Facebook's Attempts at Video
Though Instagram TV is only being introduced now, the feature has existed in the Facebook app called Facebook Watch. Studios and news partners were paid to create buzz through content that they hoped users would share among their friends. Facebook believes their content can get to the point where they can mainly use ad revenue to support the feature. The ability for Instagram TV users to share their videos to Facebook Watch can help their own video pursuits.
A Younger Crowd
Professionalism isn't as highly sought-out among younger Instagram users. They are relating more with the amateur content creators and because of that, they spend a greater amount of time watching amateur videos. With this in mind, Instagram TV is geared more towards the younger crowd.
Now that there's a new feature on Instagram, find out how you can gain more followers: "6 Steps To Gain New Followers and Likes on Instagram"
About Branding Los Angeles
Branding Los Angeles is a social media marketing agency with years of experience helping companies grow their online visibility. At Branding Los Angeles, we always aim to provide online users with the latest news and tips. To stay updated with our content, like us on Facebook and follow us on Twitter!
Share This Story, Choose Your Platform!