How To Partner with Uber Eats in Three Easy Steps
With proper
restaurant marketing tools
such as food delivery services, your restaurant's visibility can drastically increase.
People do not like waiting, especially when it comes to waiting for their food. They now turn to mobile apps that allow for food to be brought straight to you. Amongst various restaurant marketing tools, being able to conveniently bring your food to your customer's doorstep is one of the most resourceful.
Becoming an Uber Eats Restaurant Partner
If you are a local business, you are going to want to stay as up to date as possible. If your restaurant does not offer home delivery services you can sign-up to be an Uber Eats Restaurant Partner by following the simple steps below.
Step 1:
Visit this link and fill out the form with your corresponding information.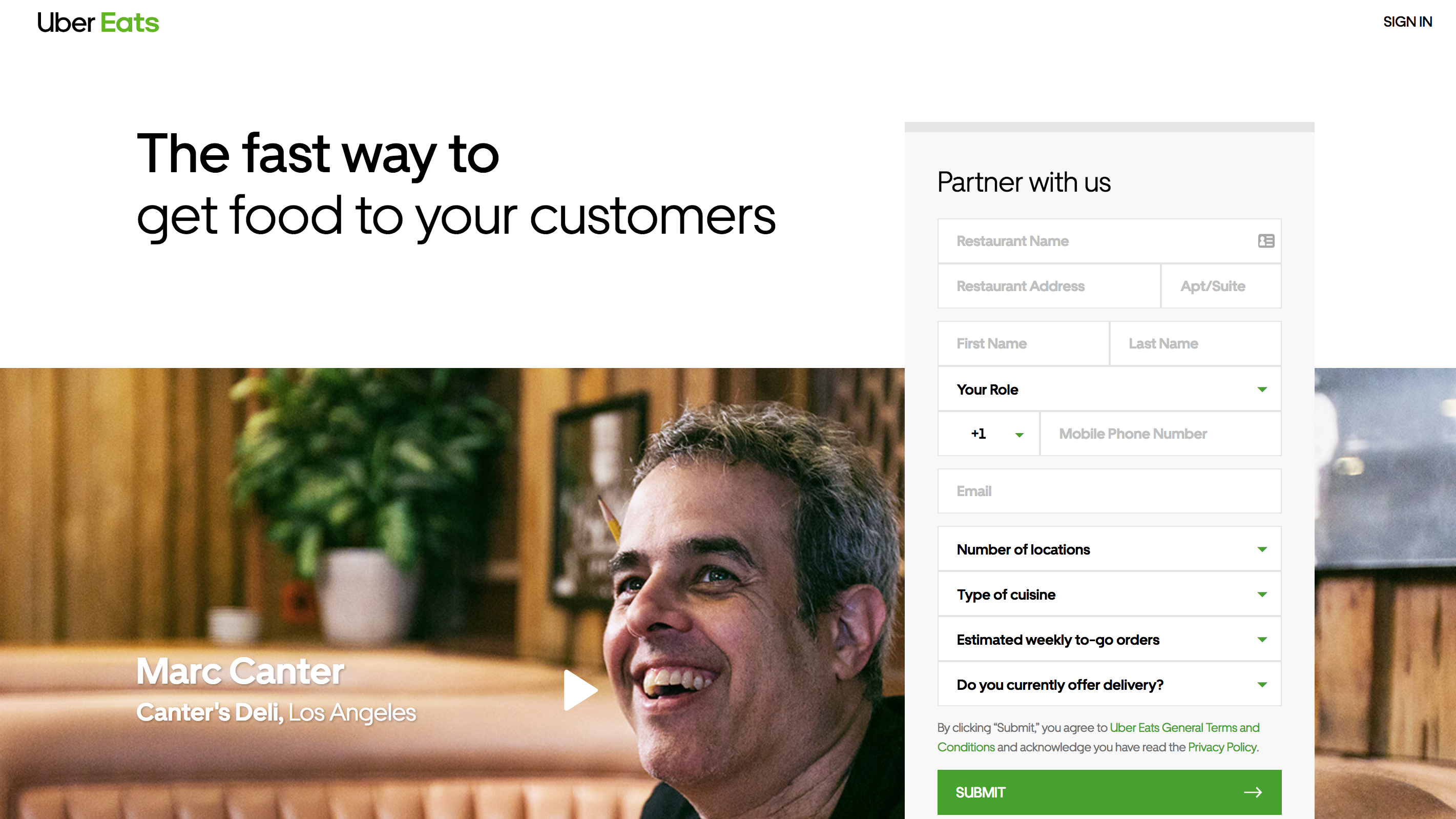 Step 2:
UberEats will respond to your contact form if additional restaurant information is necessary and will establish commission costs.
Step 3:
As soon as Uber Eats approves your accoung, start receiving orders from new customers! This works to increase the visibility of your restaurant. UberEats works diligently to establish strong relationships with the restaurants they partner with. They provide restaurants with as much feedback and data as possible so that they can find areas to improve in.
With over 8,500 restaurants located in Los Angeles, it can be difficult to make your restaurant distinguishable from the rest. With the proper restaurant marketing tools, you can definitely increase the visibility of your location. Here at Branding Los Angeles, we offer various tools that can help lead to your restaurant's success. For instance, when partnering with Uber Eats you need to produce appetizing product photos, maintain a strong Yelp reputation, and be able to quickly come up on a google search. Branding Los Angeles is able to provide the services you need to ensure your experience with food delivery services is as successful as possible.
About Branding Los Angeles
Here at Branding Los Angeles, we carry the creative and analytical knowledge to provide you with restaurant marketing tools that will help carry your restaurant to the next level. To find out about the services we have to offer and how we can help you feel free to give us at (310)479.6444.
Share This Story, Choose Your Platform!