Competitive Marketing Internship Opportunity in Los Angeles
Branding Los Angeles is offering a competitive marketing internship opportunity in the Los Angeles/ Beverly Hills area.
This Marketing Internship Los Angeles is an amazing opportunity for anyone who wants to gain firsthand experience in the marketing world. It is perfect for undergraduates and graduate students looking to fulfill graduation requirements while diving headfirst into the marketing arena.
At Branding Los Angeles, you can learn about the thrilling world of marketing in a young and energetic environment. Interns get hands-on training from supervisors with decades of combined experience in the marketing world. Learn key insights and tricks of the trade with our aggressive marketing firm. At Branding Los Angeles, interns will learn about various marketing areas such as:
• SEO
• Social Media Marketing
• Content Creation


• Google Analytics
• Pay Per Click Services
• Gifting
• Focus Groups
• Segmentation
• Disruptive Marketing
Branding Los Angeles is a young and aggressive marketing firm who work with very visible clients in the greater Los Angeles area. Branding Los Angeles has several well known clients and leaders of their respective industries. We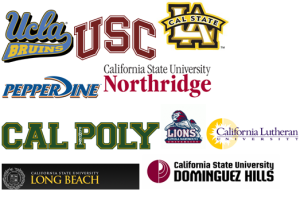 work big name clients in the fashion world, in the tech space, in the medical and pharmaceutical field, in the restaurant world and more.
Branding Los Angeles has taken on interns from such prestigious institutions as UCLA, USC, Pepperdine and more.
Many of our past interns have gone on to procure positions in top marketing and advertising firms around the U.S. There is also the opportunity to secure a full time position with the company at the end of the internship.
To find out more about Branding Los Angeles' competitive marketing internship opportunity, please visit the website at https://www.brandinglosangeles.com/ or call directly at (310) 479-6444.
Share This Story, Choose Your Platform!