How Businesses Can Avoid the Summer Slump
Most people look forward to summer vacation because it is a time to relax and enjoy time off.  However, small businesses often dislike this time of the year; the reason being that sales often drop during this period of time.
Here are four helpful tips from the Santa Monica Marketing Company to raise sales and to
avoid a summer slump:
 1. Embrace the Season
Instead of letting the summer months pass you by slowly, take advantage of the season.  Create events that correlate to the season and promote products that relate as well. Small business can not only capitalize on summer holidays, but also they can benefit from summer activities such as beach trips, sporting events, barbecues, and so forth.  By embracing a summer theme it will relate and capture customer's attention.
2. New Product Trials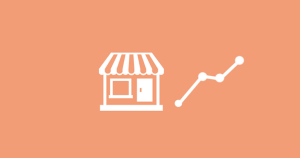 Most businesses often wait until the beginning of the school year to release and try out new products.  However, mixing it up and trying out a new product in the middle of summer can really help relieve that summer slowdown.  By releasing a new product during this time period it has a better chance to attract awareness because fewer products are being released, therefore, you can garner more attention.
3. Create a Partnership
Yet another helpful way to gain sales throughout the summer slump is to partner up with another business.  By creating a business relationship, it helps build a wider audience for your business and it can help boost sales.  For example, you might partner with a local tour guide company and offer incentives like a free tour if you buy $30 worth of merchandise or vice versa.
4. Social Media Sweepstakes
Creating a social media contest can generate business awareness and sales.  By offering fun giveaway options and properly utilizing social media it can significantly benefit small businesses.  In order to make the sweepstakes more successful, incorporate summertime into the contest.  This is a great way to engage the local community with your business and to acquire new customers.
Share This Story, Choose Your Platform!