Benefits of Using SEO in Your Marketing Campaign
With medical social media marketing expanding at such a rapid rate, it is crucial for healthcare businesses to invest in one of the most important areas of marketing – search engine optimization (SEO).
Our team has gathered the top medical social media marketing tips that your business should take into consideration. Here are the benefits of SEO and the reasons why healthcare businesses should invest in it.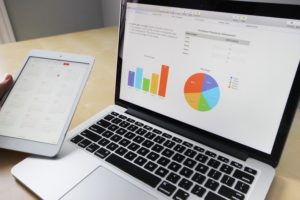 1. SEO Is Effective
Several case studies have indicated that the strategies used to enhance SEO remains effective today, and based on current projections, it is expected to stay effective in the near future as well.
2. SEO Saves Cost
The rate of investment from using SEO is fairly good when compared to different marketing strategies; even if some strategies generate greater revenue, SEO should still remain the foundation of businesses' online presence.
3. SEO Generates Consumers
With up to 90% of consumers looking for online reviews before purchasing a service or a product, SEO allows consumers to locate your healthcare business, rather than your competitor's.
4. Rise Of Mobile Data
As more web traffic is generated through our mobile devices, more people are expected to look up your healthcare business on the Internet. This opens up a variety of SEO techniques like local search optimization.
5. Healthy Content Profile Is Crucial In Marketing
Social media indicators, such as constant and updated social media content, are pivotal to a business, especially since they are part of the criteria Google uses to assess your healthcare business' website.
6. Everyone Is Using It
Be one step ahead of your competitors by using SEO for your healthcare business.
As marketing technology is constantly changing, it is important for your healthcare business to have an effective SEO framework to enhance your medical social media marketing strategy and to stay ahead of the pack in regard to online marketing.
Share This Story, Choose Your Platform!