American Apparel Files For Second Bankruptcy
American Apparel, the company best known for its provocative advertisements and made-in-America products, filed for bankruptcy on Monday November 14, 2016. This marks the second time in just 13 months the retailer has filed for bankruptcy protection. Gildan Activewear, a Canadian-based clothing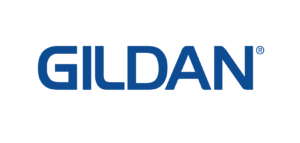 manufacturer, has since purchased the intellectual property rights for $66 million. Gildan has stated they are not purchasing any American Apparel retail locations. However, they are looking to maintain select manufacturing and distribution locations in the Los Angeles area. American Apparel has stated they do not anticipate any changes in their retail store operations over the course of the sale process.
Competitive pressures and a destructive relationship with former CEO and founder, Dov Charney, initiated American Apparel's downward spiral.
Dov Charney served as American Apparel's CEO for 25 years. He was released from the company in 2014 amongst sexual harassment allegations and questions surrounding his suitability as CEO. Charney has filed a multitude of lawsuits against his former company, increasing the large amount of legal fees American Apparel already faces. During the second quarter of 2015, American Apparel reported $3.6 million in legal fees. They faced 20 lawsuits from Charney alone this past summer.
U.S. teen retailers have faced an increasing amount of competitive pressures over the past few years. In the past two years alone, eight U.S. based teen retailers have filed for bankruptcy. Buying habits of young Americans have shifted harshly away from malls and retail stores, towards online platforms.
American Apparel reported long-term debt of $234.9 million as of June 30th, 2015.
The company sold 18% of the company to a private-equity firm in order to avoid bankruptcy in 2009. Faced with a steady decline in sales, the company struggled to stay afloat as it was dragged down by its costly Los Angeles based manufacturing and distribution centers.
At the time of American Apparel's first bankruptcy filing, it had 230 stores worldwide. It has since diminished to 110 stores in 28 states and the District of Columbia. Changes in consumer trends, instability at the top of the company, and increasing debt has turned out to be too much for the once successful retailer.
Save
Share This Story, Choose Your Platform!