Major Marketing Mistakes Start-Up Companies Make
If you're a medical start-up company, you may not know about the things that need to be avoided or even where to begin. As a top-rated medical social media marketing company, we can help you succeed.
Here are 4 major marketing mistakes you should avoid:
1. Forget To Market Before Launching
Marketing is probably the furthest thing from your mind when starting your business. In fact, it should be one of the first things to think about. Getting your company's name out to the public as soon as possible helps you save time. This will create awareness for your brand from the start, saving you from stress in the future.
2. Forget To Create Your Audience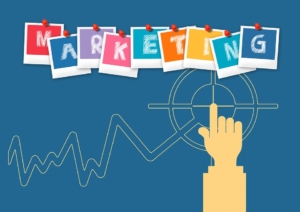 You must determine the type of people you want to target. Testing and gaining feedback for your product is important. Creating an audience is especially important because investors' decisions will depend on it. Not only do you need an audience, you need proof of them.
3. Underestimate Content Marketing
Content marketing is a great way to build Search Engine Optimization (SEO) using keywords. Sharing your start-up company through social media is the best way to connect with your audience. You can share things like behind-the-scenes or your company's perspective to create a trusting relationship with your intended audience.
4. Focus on the competition
It's important to see what the competition is doing, however constantly receiving feedback from the competition could put your company in their shadow. You will be playing catch-up and that is not how you want your company to start off. By avoiding constantly checking on your competition, you can avoid plagiarism.
If you need help starting up your company, Branding Los Angeles is an expert in medical social media marketing and can help you avoid these mistakes.
About Branding Los Angeles
Branding Los Angeles is the top medical social media marketing company in Los Angeles. They have a team of medical marketers with experience helping several types of medical clients including doctors and pharmacies. Anyone seeking help with medical social media marketing should contact Branding Los Angeles at www.brandinglosangeles.com or visit them at 11040 Santa Monica Blvd. #310, Los Angeles, CA 90025 (310. 479.6444).
Share This Story, Choose Your Platform!