4 Fashion Marketing Secrets Every Designer MUST Know
According to Los Angeles Fashion Marketing specialists, in order to be successful in fashion marketing in Los Angeles it is important to understand how to optimize and expand your marketing content.
Being able to keep up with the fast pace world around you is crucial to your success and the success of your business.  Understanding and utilizing fashion marketing in Los Angeles properly can allow your new fashion businesses to flourish.
Fashion marketing in Los Angeles is especially critical because you can't walk down a single street without passing a clothing store.  Understanding how to properly implement different marketing strategies requires these four fashion marketing secrets.
Online and On the Go
Today's society is constantly in hurry, moving from one place to the next.  When trying to capture the attention of this quick paced society, it can be a challenge.  However, what's the one thing most people are constantly looking at when they're on the go?  Their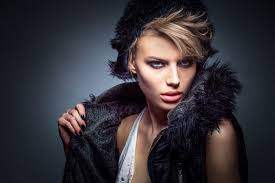 cellphone.  Therefore, targeting this audience with effective websites, social media, and ads should be the primary focus.  Then from there you should focus on other marketing platforms.
Understanding Social Media Platforms
Understanding the different social media channels is essential for reaching your target audience.  Different types of media should be used to accentuate your brand and designs. For instance, some brands may be better suited for video marketing through channels such as YouTube, whereas, other brands may benefit from marketing through pictures and words using platforms like Instagram and Facebook.  Knowing and utilizing the platform that best suits your brand is important, as well as, understanding what platforms suit other brands in order for you to create a competitive and successful marketing plan.
Utilizing SEO
SEO tactics allow for your brand to be recognized at higher rate, therefore, making an important aspect of marketing.  Knowing what tags, keywords, and hashtags to use is vital for success with SEO.  There are many benefits that come from understanding how SEO can improve your brand, therefore, you should take time to fully understand how to utilize this marketing technique.
Being a Number Cruncher
Numbers allow for you to fully grasp what is effective and what is not.  Looking through Google Analytics can really help you understand what is working and what isn't.  Being able to measure the success of different content is important to understanding what works best for your brand.
Share This Story, Choose Your Platform!