10 Tips on How to find a Graphic Designer
Graphic design is critical to the success of any business, whether it is new or well-established. A well-designed logo, website, or marketing materials can help your company make a good first impression, attracting new customers and retaining existing ones. Finding the right graphic designer for your project, on the other hand, can be a daunting task, especially in a city like Los Angeles, where there are so many options. In this article, we'll go over some pointers for finding the best graphic designers in Los Angeles.
FINDING THE BEST GRAPHIC DESIGERS IN LOS ANGELES
1. DETERMINE YOUR NEEDS
Before you begin looking for a graphic designer, you must first determine what you require. What kind of project are you thinking about? Are you looking for a logo, a website, or marketing materials? What is your financial situation? Knowing your requirements will allow you to narrow your search and find the best graphic designer for your project.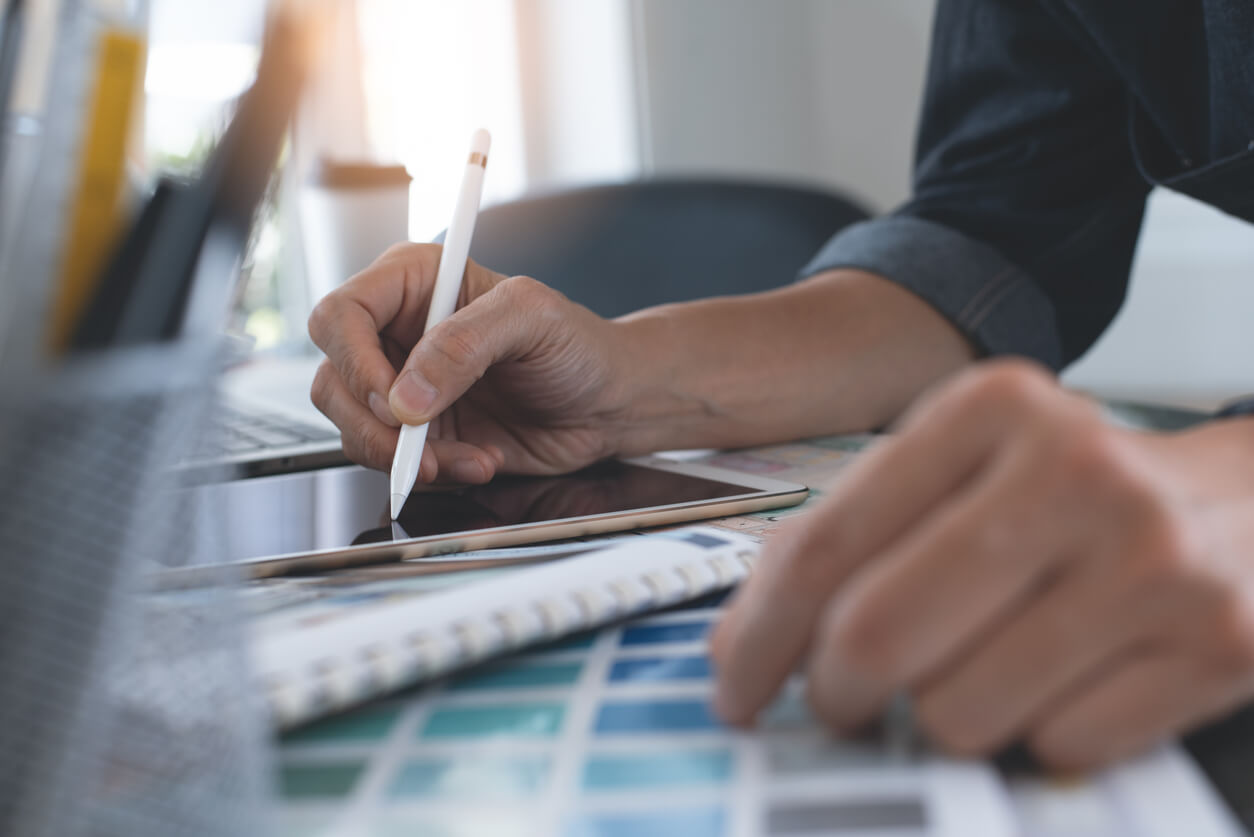 2. REQUEST REFERRALS
Asking for referrals from your network is one of the best ways to find a trustworthy graphic designer in Los Angeles. Contact friends, colleagues, or business associates who have previously worked with graphic designers. Inquire about their experience and whether they would recommend the designer with whom they worked.
3. CHECK ONLINE REVIEWS
Checking online reviews is another way to find the best graphic designers in Los Angeles. Websites such as Yelp and Google Reviews can provide useful information about a designer's work quality and customer service. Look for designers who have received high ratings and positive feedback from previous clients.
4. EXAMINE PORTFOLIOS
A portfolio can reveal a lot about a designer's style, skill set, and experience. Before hiring a designer, look through their portfolio to see if their work matches your vision. Look for designers with a diverse portfolio and a style that complements your brand.
5. REVIEW THEIR TECHNICAL CAPABILITIES AND CREATIVITY
Graphic design necessitates technical abilities such as knowledge of design software, typography, and color theory. Examine the designer's technical abilities by inquiring about their software knowledge, experience with various design techniques, and understanding of printing processes. Additionally, a graphic designer's creativity is essential. Look for designers who can bring new ideas to the table and who aren't afraid to take chances. A designer with the ability to think outside the box and create innovative solutions can elevate your brand's visual identity and set it apart from the competition.
6. CONSIDER THE DESIGNER'S KNOWLEDGE
Graphic design is a broad field that encompasses many disciplines, including branding, web design, print design, and others. Consider a graphic designer's expertise and experience in the specific area you require when looking for one. If you need a website designed, for example, look for designers with web design experience.
7. LOOK FOR RELEVANT EXPERIENCE
Consider a graphic designer's experience in your industry when evaluating them. If you work for a technology company, for example, you might want a designer who has experience designing for the technology industry. This ensures that the designer understands your target audience and can create designs that speak to them.
8. CHECK THEIR AVAILABILITY
When hiring a graphic designer, make sure they are available to work on your project. In order to ensure that they can meet your deadlines, inquire about their availability and turnaround time. It will help to be clear about your timeline and expectations from the outset to avoid any miscommunications.
9. QUOTES COMPARISON
Finally, once you've narrowed down your list of potential graphic designers, compare quotes. Obtain a detailed quote from each designer, which includes the scope of work, timeline, and cost. Compare the prices and select the designer who provides the best value for your money.
10. CONSIDER THE PRICING
Finally, think about the graphic designer's fees. While it is critical to find a designer who is willing to work within your budget, don't let price be the only deciding factor. Quality design is an investment that can pay off in the long run, so think about the value the designer can bring to your brand in addition to the cost.
BEST GRAPHIC DESIGNERS IN LOS ANGELES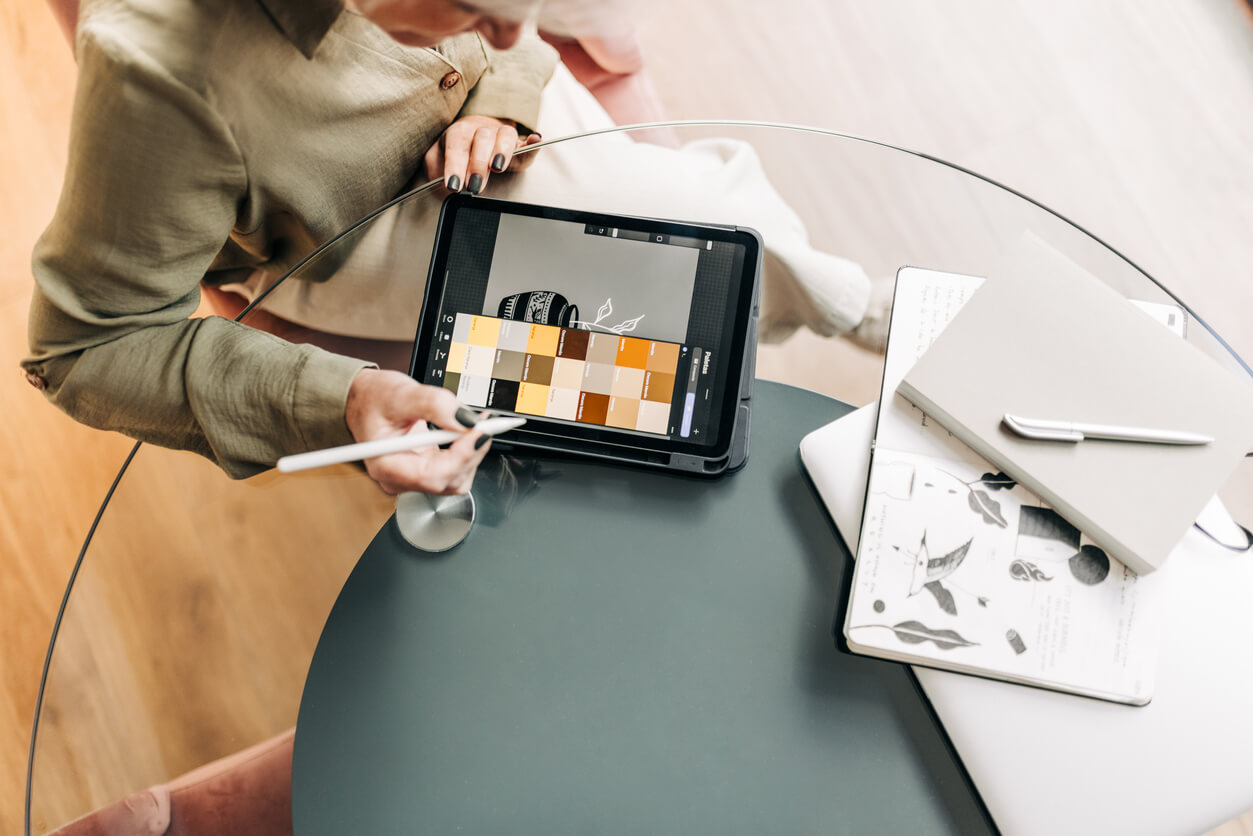 Branding Los Angeles is a full-service branding and marketing agency based in Los Angeles that provides graphic design, branding, website design, and other services. With over a decade of industry experience, Branding Los Angeles has worked with a diverse range of clients, from startups to established businesses, in a variety of industries.
Their graphic design team is highly skilled at creating one-of-a-kind and innovative designs that are tailored to each client's specific requirements. They collaborate with their clients to fully understand their brand and vision, ensuring that the final product is in line with their goals and objectives.
What distinguishes Branding Los Angeles from other graphic design firms in Los Angeles is their dedication to quality and customer satisfaction. They take the time to understand their clients' needs and provide customized solutions that meet and exceed their clients' expectations. Logo design, packaging design, print design, and digital design are all services provided by Branding Los Angeles. Their graphic design team can create one-of-a-kind and eye-catching designs that are customized to each client's specific needs and brand identity.
In addition to design services, Branding Los Angeles provides comprehensive branding and marketing services that can assist businesses in establishing a strong brand presence and effectively reaching their target audience. Their expert team can create custom strategies that align with their clients' business goals, assisting them in achieving success in a competitive market.
GET IN TOUCH WITH THE BEST GRAPHIC DESIGNERS IN LOS ANGELES TODAY
Branding Los Angeles is here to help if you're looking for the best graphic designers in Los Angeles. They can help you establish a strong brand identity and stand out in a competitive marketplace with their comprehensive range of design services and commitment to quality. Contact Branding Los Angeles today to schedule a consultation with the best graphic designers in Los Angeles and learn how they can assist you in reaching your business objectives.
Share This Story, Choose Your Platform!