Wait! Considerations to Make Before Switching To Instagram Business
Instagram's recent unveiling of its business tools creates an interesting dilemma for marketers.
Instagram has an enormous, incredibly active user base, making it an effective platform to build audiences and drive user engagement. Over the past few years, this has become abundantly clear to everyone from pre-teens, to influencers, to small business owners.
In particular, Instagram's 500 million-plus monthly user base has been a fertile stomping ground for online marketers, and with the addition of business analytics and insights, it's easy to see the possibilities as endless.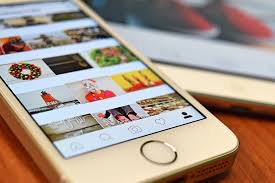 With the new marketing capabilities that Instagram offers, business owners can optimize their outreach, leveraging their community of followers to build an effective social presence like never before. Droves of users will soon come flocking to company websites with each new post.
But wait! We've heard this story before.
As you may remember, ten years ago there was another social media site seeing enormous growth, opening their arms to online businesses. Similar to Instagram, this site created "business pages", toting enhanced advertising capabilities and comprehensive analytics.
In fact, this social media company now owns Instagram. Ever heard of Facebook?
As companies adopted Facebook's new business pages, they invested time and money into cultivating their online audience, creating organic user engagement on the platform. After dedicating extensive resources to growing their platform reach, an algorithm adjustment in 2014 devastated marketing efforts. Instagram marketing los angeles
In an effort to "show users what they want", Facebook's algorithm adjustments rendered business pages' organic reach nearly nonexistent.  The change has forced Business Pages to 'promote' their posts to simply reach the users who have already liked their page, forcing Page owners to pay up while Facebook cashes in. Instagram marketing los angeles
With the benefit of hindsight, it's easy to see that sacrificing organic reach for enhanced analytics may not have been in everyone's best interest. Maybe maintaining the status of a basic profile and avoiding algorithmic subjugation would have been the best route for business owners.
Fortunately, we've been given a second chance to decide.
So before making the switch to Instagram Business, it's important to understand what that actually entails for your company. While the increased analytics and marketing tools make for an enticing offer, proper considerations need to be made before placing your organic reach at the disposal of Instagram's algorithm. Similar to what we saw on Facebook, Instagram's monetization process will begin with forcing business pages to pay for audience impressions they would have otherwise received organically. Instagram marketing los angeles
To ensure that the enormous amounts of time and money spent developing an Instagram following isn't done in vain, business owners may decide that opting out of Instagram's business pages is a winning strategy. Instagram marketing los angeles
Instagram Marketing Los Angeles
Share This Story, Choose Your Platform!