Uber Plans to Launch Self-Driving Cars Within Weeks
There has been a lot of talk about self-driving cars, and Uber plans to have Pittsburgh passengers inside them in the next few weeks. Drivers will not be completely unnecessary, as they will still have to remain in the driver's seat, but ultimately the cars will drive themselves.
Uber will not be manufacturing their own brand of cars, but buying from Volvo. The rides will be free at the start, but there is no doubt that Volvo has an incredible marketing opportunity in their hands. The cars operate using cameras, lasers, and GPS to locate other drivers and destinations. Riders in Pittsburgh will use Uber as usual, but will be randomly assigned to the self-driving car. A driver will remain with hands on the wheel and can take over the car at anytime.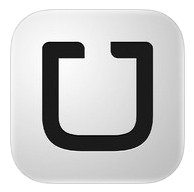 Competitors will definitely have to step up their marketing strategies now that Uber and Volvo will be taking over the road.
Not only will Lyft be seeing major competition, but Google, Tesla, and other companies building autonomous cars will have to catch up to Volvo's vehicles that are already on the road. Uber plans to partner with more auto companies in the future, but for now customers will be experiencing only Volvo throughout downtown Pittsburgh. They have also purchased a company called Otto, a self-driving truck company from San Francisco, and plans to eventually release self-driving freight trucks.
It will be a while until cars will be completely driverless, but this is a major breakthrough for Uber and self-driving cars. Passengers will be able to get a feel for self-driving cars without the responsibility of trying to purchase one. Autonomous cars have always seemed to be an idea of the future, but now it seems that future is not so far away.
Share This Story, Choose Your Platform!