Did Uber Mess Up by Changing Their Logo Design?
By now, the importance of a proper logo design has become well established. According to Logo Design Los Angeles, "The logo represents the company and is the first thing people think of when they think of your brand." A logo is essentially the company's ambassador to the world, expressing the company culture.
The importance of logo design and branding cannot be underestimated.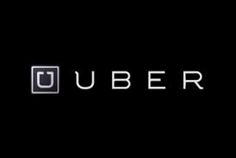 With this in mind, the brass at Uber has decided to update their logo design. They are attempting to rebrand their company with this one single change. CEO, Travis Kalanick wants to give Uber a whole new feel, and cement the brand's place in the world as a company that has arrived, as is here to stay.
Their earlier design was based around the feel of luxury and comfort, a kind of sleek design that had an almost regal, modern feel. The new design is going in a whole new direction. They want to represent to the world a whole new Uber.
That's how important a logo is. One simple log design change has the whole world taking note.
There is so much riding on this change; it could literally make the company millions of dollars or cause them to lose millions. And the verdict is out as to whether the public is going to like the change.
The team at Uber hope that the new designs will convey the meaning that they want it to convey, that is a flexible brand that can add products and attractions to its name, one that extends beyond just a transportation company.
Many of these changes come on the heels of some major lawsuits that Uber is facing, which raises speculation that the lawsuits were was what caused the change. Only time will tell if the new design will have the intended effect of representing a new Uber.
Share This Story, Choose Your Platform!