Twitter and Airbnb CEOs Reach Out to Users
Twitter and Airbnb Reach Out to User to Improve their Companies in 2017
Companies are always looking for new marketing strategies to improve their visibility. Marketing firms focus on looking for innovative ideas that will increase user advocacy for a service or company. Brian Chesky, CEO of Airbnb, reached out to the Twitter community and requested feedback for his company. Chesky spent considerable time reading and replying to Twitter users to find new ideas to apply to his company. Similarly, Twitter's CEO, Jack Dorsey, used Twitter to ask for advice on how Twitter can be improved in 2017.

Things Are Changing for Airbnb
One of the most significant changes Airbnb will be implementing in 2017 are their anti-discriminatory policies. A policy called Open Door will provide guests facing discrimination with a specially trained Airbnb representative. They will work with guests to make sure they can find proper housing if discrimination is faced. Aside from their new policies, Chesky has stated that they will be considering an improved website, dining, and vacation packages.
Twitter is Working Towards Growth
Twitter has had slow growth of active users in the past year. Due to this, Twitter has seen declining stock prices and revenue. Last year, Twitter promised increased character limit to Tweets but did not follow through. Users were disappointed at the lack of change they have seen on this social media platform. To change this, Dorsey has reached out to the public for ideas to help improve his company. Twitter users recommended simple changes such as having the ability to edit their tweets as well as an organized feed. Overall, it seems that Twitter users are concerned with having a platform that is accessible and easy to use.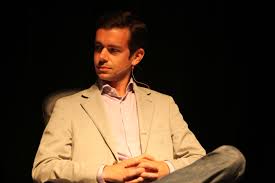 Marketing firms understand how brands are now expected to have a presence in social media. Transparency is what users are looking for and the best way for a company to grow is to take the criticism of consumers into consideration. The CEOs of Twitter and Airbnb recognize the importance of their follower's opinions and the need to enrich their experiences with their services. Sites like Twitter and Airbnb heavily rely on their consumers to advocate for their brand and therefore have increased their effort to comply with their client's demands.
Share This Story, Choose Your Platform!