Top 6 Strategies for Radiology Marketing
The radiology marketing services world is highly competitive and is a mercurial field.
It is a field that is in constant flux as competing entities vie for position to become frontrunners of the industry. As new technologies arise, the model is constantly being updated and companies are constantly trying to outdo one another. Also, clients are more informed of their options than ever before. They have instant access to a comprehensive list of providers. Thus, radiology companies must search for effective strategies to stay ahead of the game. As such, we have compiled a list of the top 6 seven strategies for radiology marketing.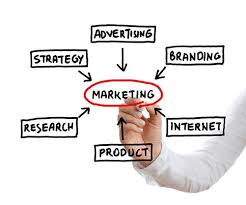 1. Target specific area codes in your marketing schemes.
Since radiology marketing services are so ubiquitous, it is better to dominate in a niche community than to overextend yourself trying to tackle too large of an area. Stay local and grow your service by providing consistently reliable service. Grow your reputation in your specific area.
2. Stay customer oriented.
The radiology business is largely driven by word of mouth referrals and repeat clients. Clients like to find a service that they feel they can trust, and are willing to recommend that service to friends. Thus, adopt a customer-oriented approach. Be willing to do the little extras for your clients and those small gestures will pay off in dividends later.
3. Develop friendly relationships with physicians.
Physicians are very nepotistic and will often keep referrals within a tight nit community. It is best to foster physician relationships and maintain a sense of familiarity and friendship with those physicians. This can be accomplished by physically visiting physicians' offices and making direct contact.
4. Become visible in your community.
Perform grass roots advertising that reaches all the way down to the lowest common denominators. By sticking with specific area codes, these guerilla marketing techniques will effectively grow your brand awareness.
5. Encourage customer feedback and make it visible.
If you're providing excellent service and always helping your clients in a small community context, their positive feedback will serve as ringing endorsements to other locals looking for similar services. Provide clients an online forum where they can leave feedback.
6. Perform a SWOT analysis.
SWOT stands for strengths, weaknesses, opportunities, and threats. SWOT analyses can be extremely helpful to develop a clear understanding of where your company is relative to your competitors. It can help you diagnose your current position and give you a clear understanding of where you want to go. It is recommended that you perform a SWOT at least once a year.
For  more information on radiology marketing services, please contact Branding Los Angeles at 310.479.6444 or visit the website
at https://www.brandinglosangeles.com/.
Share This Story, Choose Your Platform!