BRANDING LOS ANGELES
Our team of expert marketers will give your brand a sustainable advantage over the competition. We help with your brand culture, helping further increase it. We are one of the leading marketing companies in Los Angeles dedicated to branding and marketing your businesses.

Clients We Worked With
Our branding agency helps companies market their business the right way. From graphic design to web design, our creative agency Los Angeles-based, helps grow your business.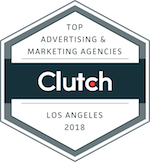 11040 Santa Monica Blvd Ste 310
Los Angeles, CA 90025
Branding Los Angeles is a Los Angeles online marketing company. They are a marketing agency with various services provided to clients such as internet marketing web design, strategic marketing, branding, media buying, and social media management.
© 2018 Copyright by Branding Los Angeles. All rights reserved.