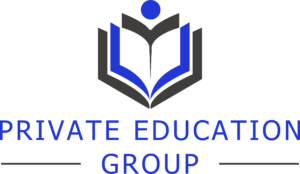 The Company:
Private Education Group is made up of private schools throughout Southern California. Their schools range in ages and location while educating all students with a hands-on approach. Private Education Group manages schools, such as Phoenix Ranch School and Camp, Manhattan Academy, and more.
The Project:
Private Education Group needed a new logo that was designed to attract their target audience. They also needed assistance in designing business cards to represent their mission and professionalism. As for their website, Private Education Group needed a new website for itself and all the schools they manage that is constructed with a secure database. To ensure all websites are up-to-date and always secured, we continue to constantly work with them hand in hand.
The Approach:
We designed Private Education Group's logo and business cards with their purpose in mind. The logo represents the students they teach while maintaining a classic appearance. We also redesigned their website in a way that will attract their target audience. After the website was recreated, we maintained their website to ensure it was updated with the latest tools.