Night on Broadway: Los Angeles' Biggest Party
When taking a look at Los Angeles Theater, people marvel at the grand central staircase, the crystal fountain, the gold brocade drapes. This great establishment was built in 1931 and caused an entire culture and bustling nightlife to grow around it.  As Los Angeles continued to expand, the nightlife along broadway slowly dissipated and the once busy streets were left empty.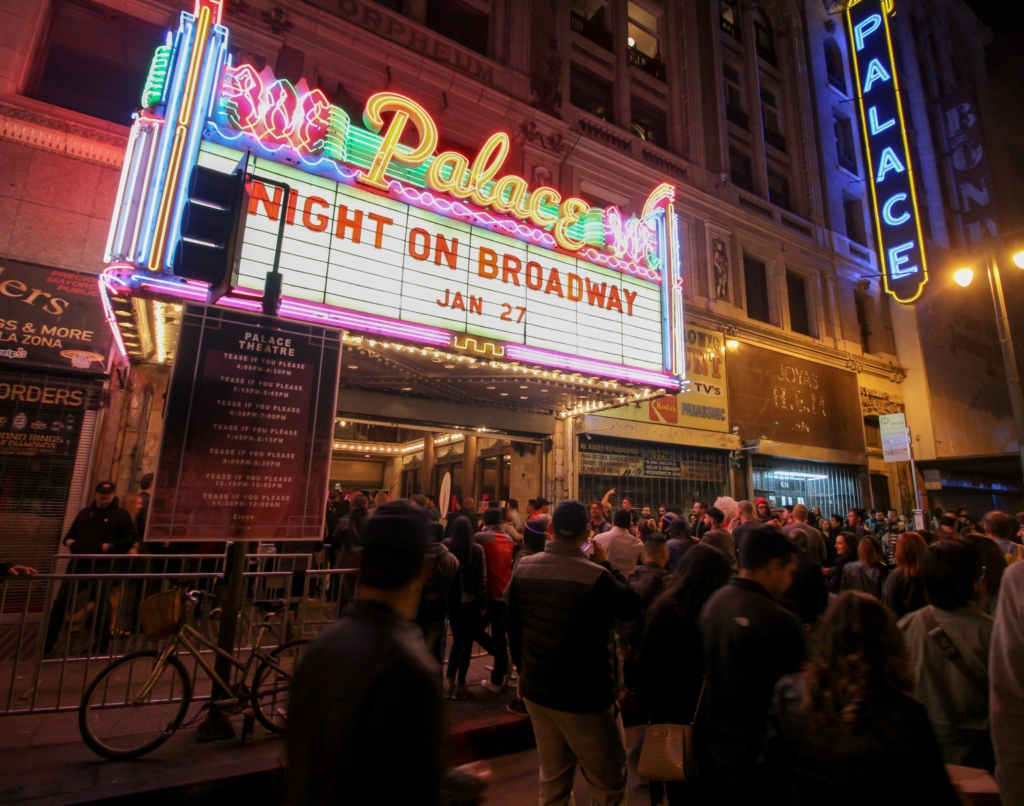 In an effort to restore Los Angeles' nightlife, City Councilman Jose Huizar hosts the 4th annual Night on Broadway, a part of his Bringing Back Broadway initiative. 
Broadway, Los Angeles's original main street, was closed to all vehicle traffic from 1st street all the way to Olympic Boulevard.  Booths lined the streets and filled Los Angeles with music, arts, and local businesses. The festival featured famous food trucks serving crab cakes, and other amazing foods.
Amongst the stands, local Artists showcased their work along with music creating an exciting block party.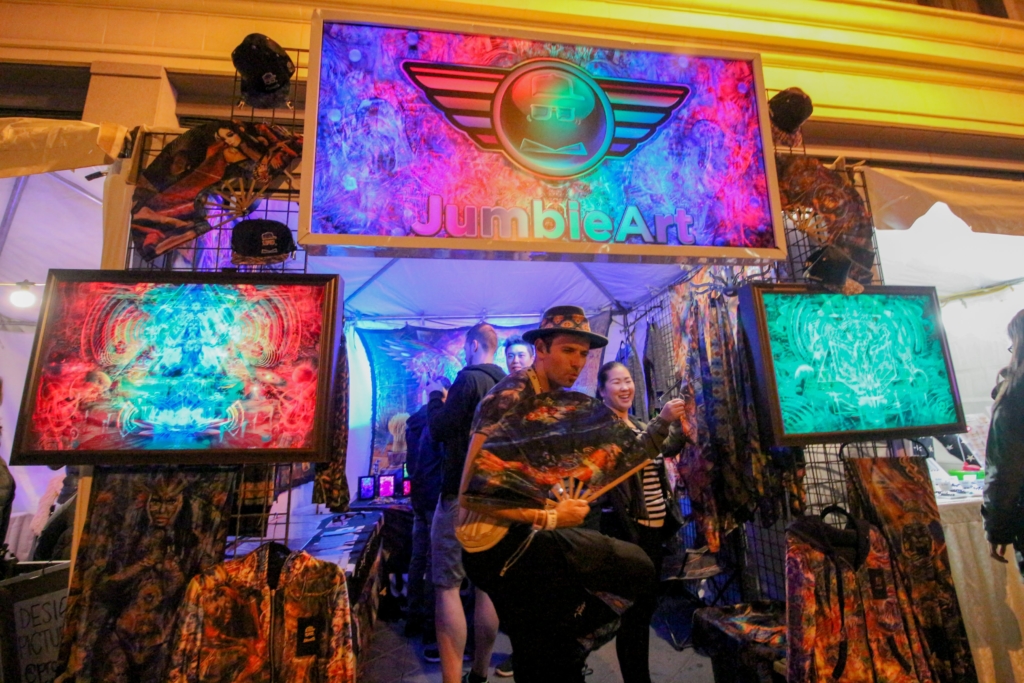 Jumbie Art, a local art, and rave clothing company displayed a particularly outstanding booth. Immediately, you notice a booth filled with psychedelic lights, clothing and art pieces. All of Jumbie Art clothing art pieces are created right here in California crafted out of the highest quality materials. Businesses passionate about their cause as well as their roots is exactly what this DTLA block party tries to promote. Children and adults gathered around the booth posing for photos and appreciating the many exhibitions on display.
Downtown Los Angeles needs to continue expanding its culture without having its roots be lost in the rapid growth. Passion for the arts is definitely a step in the right direction. This fashion influencer marketing firm is ecstatic to see businesses like Jumbie Art not only supporting Downtown Los Angeles but the L.A. art industry as a whole.
For more photos from our coverage of Jose Huizar's 4th annual Night On Broadway event, visit our Facebook page! Please visit it's the following: Facebook, Twitter, Instagram find out more about Night On Broadway and Jose Huizar's Bringing Back Broadway initiative.
Share This Story, Choose Your Platform!