Netflix's New Partnership with Dolby is a Strategic Marketing Strategy
Branding Los Angeles is a digital advertising agency that believes in strategic marketing strategy like Netflix does with their new partnership with Dolby.
Thanks to Netflix's new deal with Dolby Atmos, the streaming experience just got revamped. Now, consumers are able to receive a full surround sound experience.  This announcement comes just in time for Netflix's new Original Movie Okja, which will have a Dolby Atmos compatible soundtrack.
The announcement of this partnership is a thorough marketing strategy done by Dolby and Netflix to boost viewership ratings of Okja. Both Netflix and Dolby have confirmed that the movie will also be compatible with a variety of different Dolby technologies, including Dolby Vision.
When Netflix streamers use the Dolby service, they now are immersed in deeper sound experience than usual because of the 'object based' sound format technologies that heighten the viewing experience. This allows viewers to be more in tune with what they are watching.
This type of technology is a dynamic sound method that optimizes the height channel of volume, giving viewers a more intense and real-life feeling. The way the viewing experience grabs the audience's attention is a marketing strategy within itself because the audience now realizes how much better streaming can be with the Dolby feature.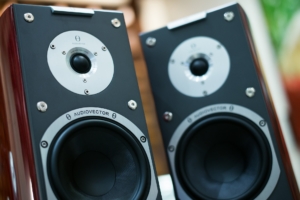 Although this type of technology is supposed to roll out soon, Netflix points out that Xbox One owners can already use Dolby's sound system if they have the proper home cinema system. Netflix notes which titles are compatible and which are not with the new program. The tech company wants its users to know that the title catalog will be growing, which is another way Netflix utilizes partnership as a marketing strategy.
This new partnership Netflix has with Dolby does not really come at a surprise because of the cutthroat competition stemming from Amazon Video and Hulu. This is a strategic marketing strategy that Netflix planned to take in order to increase traffic to their streaming service. Overall, Netflix is taking a different turn from other competitors because they want to be their own competitor.
About Branding Los Angeles
Branding Los Angeles is a digital advertising agency that believes in executing a strategic marketing strategy for a diverse portfolio of clients. Our professional team of experts ensures client satisfaction through every step of the process. For more information about Branding Los Angeles, you may reach out by phone at 310-479-6444 or visit our website at www.brandinglosangeles.com.
Share This Story, Choose Your Platform!