Multi Channel Marketing in Los Angeles
Marketing In Los Angeles requires thought provoking advertisements that goes beyond the normal (Buy Now) or (Click here) model of Marketing. Customers' relationships to technology vary as greatly as their personalities and backgrounds. For every 'typical millenial' who takes to Instagram and Twitter, there is another staunchly avoidant of social media. For every baby boomer creating a Facebook account, there is another who responds more to traditional modes of communication, like mail and print advertising. And with technological innovation becoming a dominant entrepreneurial frontier, these channels of communication will only grow, both in number and influence.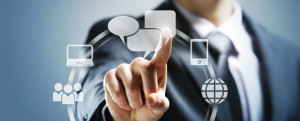 It follows, then, that if businesses want to extend their reach to as many customers as possible, they must optimize the channels through which they advertise.
The online marketing professionals at Branding L.A. work directly with clients to navigate this ever-expanding media landscape, maximizing its potential as a tool to engage current and future customers. For more information on Branding L.A.'s multi-channel approach, as well as its full range of online marketing services, please visit https://www.brandinglosangeles.com/marketing/
Share This Story, Choose Your Platform!