McDonald's Of The Future, Now
When you consider locations for the most innovative, futuristic restaurants in America, Missouri probably is not the first place that comes to mind.
But franchisee Chris Habiger had a plan. His McDonald's in St. Joseph, Missouri, just off the North Belt Highway, has gone above and beyond renovations to create a model for future fast food chains across the nation. He demolished the previous building and replaced it with a high tech, highly functional McDonald's restaurant that has generated a ton of buzz with a slew of impressive new features.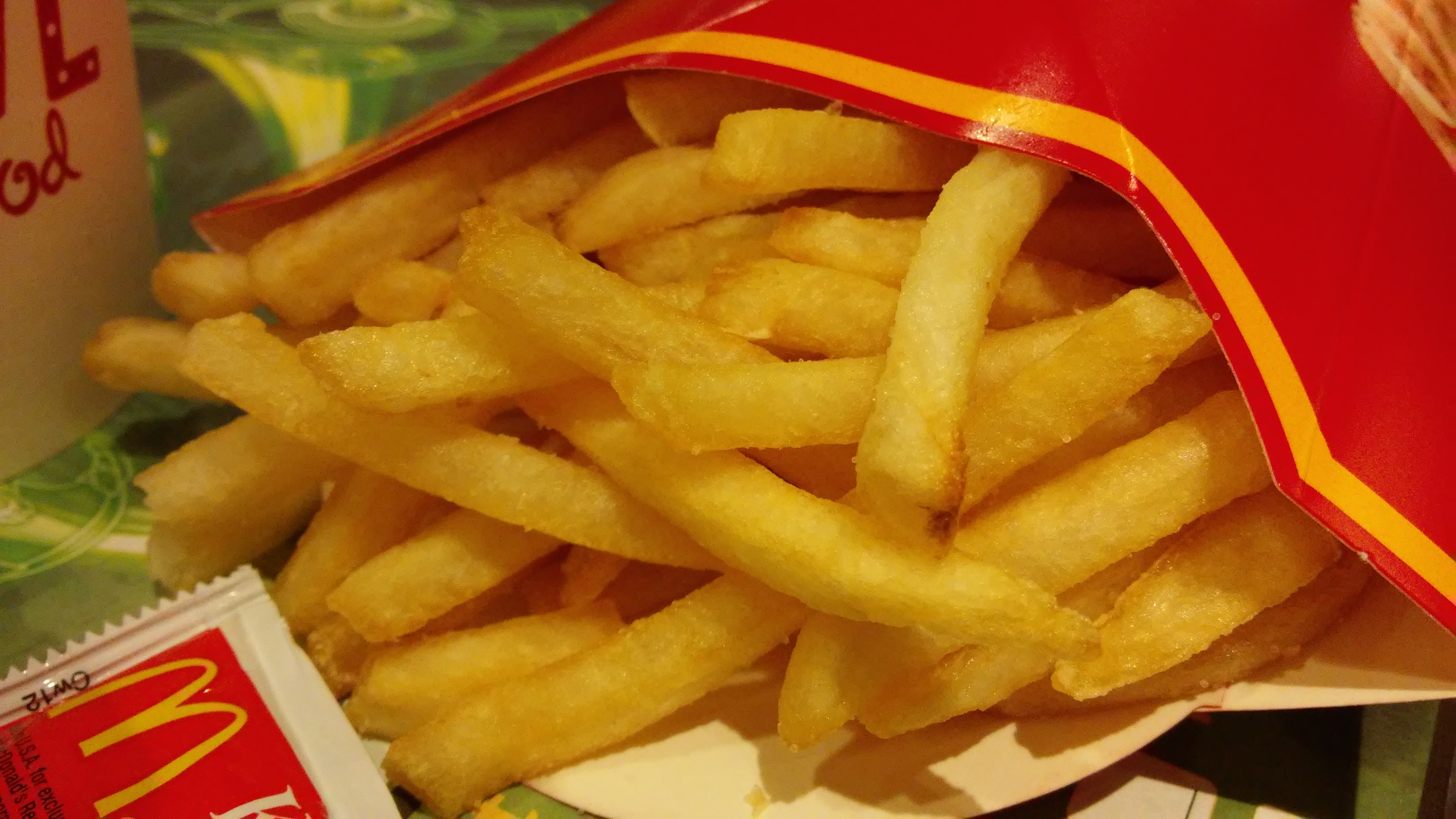 The new McDonald's boasts a number of features and elements not typically found at existing McDonald's across the nation. Many of these features are worthy causes for excitement.
The most intriguing is bottomless fries. This exciting new feature garnered national press at its inception. Though this change may be temporary, its success may encourage a more permanent change moving forward.
The McDonald's restaurant brand has undergone a modern makeover in recent years, but this Missouri location takes it to the next level.
The restaurant features a couple of new ordering options, including table service and an interactive custom-ordering kiosk.
The kiosk allows customers to customize burgers and sandwiches. It even offers new ingredients like guacamole and maple bacon.
New dessert bar items include waffle cones and waffle bowls, perfect vehicles for all ice cream needs.
Check out some of the new features for yourself here:
The new style isn't just nice "for a McDonald's." It is an attractive restaurant concept that people want to go to.
Futuristic changes and implementations don't stop at ordering. This McDonald's offers a completely new atmosphere. Couches and armchairs encourage patrons to hang out and chill. Tabletop video games keep customers entertained. And a three story, interactive play place with digital and projection games is sure to keep kids busy and burning energy.
Share This Story, Choose Your Platform!