Los Angeles Welcomes New YouTube Theater at Hollywood Park Complex
---
New YouTube Theater in Los Angeles

Where is the YouTube Theater Located?
The YouTube Theater will be located in Inglewood, California at 1011 Stadium Dr, Inglewood, CA 90305 and will be part of the newly established Hollywood Park, which is a venue for mixed-used, including an apartment complex, hotel, and retail area. 
How Many Seats Does the YouTube Theater Have?
The three-story venue will feature 6,000 seats, totaling to a 227,000-square-foot space.
What Kind of Events Are Held at YouTube Theater?
YouTube Theater is expected to host a number of different events, from concerts to YouTube creator events, to award ceremonies, to comedy shows, to esport competitions, and much more. There will certainly be no shortage of the types of events that will be held at the theatre, making it exciting news for Angelenos and visitors alike. There have already been many acts scheduled throughout 2021-2022.
---
Los Angeles Welcomes New YouTube Theater at Hollywood Park Complex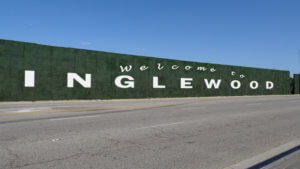 A new venue will be introduced to Inglewood, California later this summer and it's none other than the YouTube Theater. The YouTube Theater is an addition to the newly established Hollywood Park, which is a mixed-use venue. The new theatre will be a 6,000 seat performance space, which will host a number of live events, including concerts, YouTube creator events, awards ceremonies, esports competitions, comedy shows, and much more. 
---
Formerly the Hollywood Racetrack and near the SoFi Stadium–home of the Chargers, Rams, and American Airlines Plaza, Hollywood Park also includes 3,000 apartments, a hotel, and a retail area. The YouTube Theater is expected to open this summer and has already booked big names throughout 2022. Ranging from Pitbull to Iggy Azalea, TLC, Bone-Thugs-N-Harmony, and more. YouTube Theater and Hollywood Park launched their own website, youtubetheater.com, which includes more information about the artists set out to perform throughout 2021-2022. Hollywood Park will be developed by Rams owner, Stan Kroenke. The three-story venue, totaling to 227,000 square feet will include a 6,100-square-foot stage and a 3,500-square-foot private club. Featuring luxury amenities, advanced technology, and a number of other advantages, the venue will surely not disappoint guests and passersby.
---
The video-sharing website, owned by Google, established 10-year naming rights; however, financial details regarding the agreement have not been disclosed. It is expected that the opening of YouTube Theater will create great brand awareness, especially during a time when other social media platforms, like TikTok, have gained major traction for video-sharing.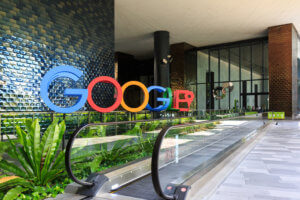 The theatre will feature a large video YouTube play button, which also transforms into a huge video screen. This video screen will feature content by YouTube's creators and artists or guests will be able to mirror themselves through the interactive video screen. Hollywood Park established a multi-year partnership with the world's leading entertainment company as an events promoter and venue operator, Live Nation.
Combining state-of-the-art technology, including extravagant guest amenities, and much more, the venue will feature stunning architecture. The venue will feature a two-story chandelier, created by architecture firm Kaynemaile. The Los Angeles community is certainly in for a treat, as the YouTube Theater is the perfect introduction to the reopening of venues.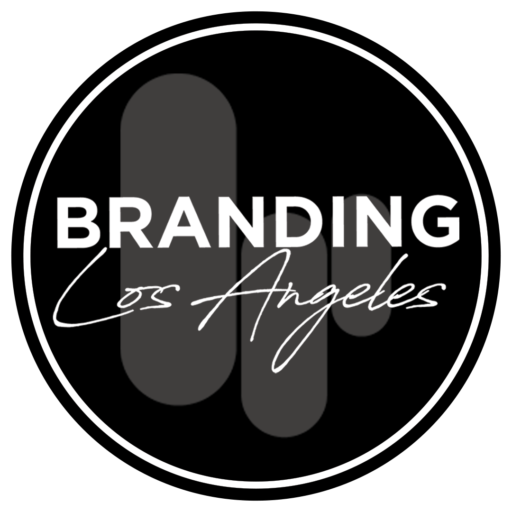 About Branding Los Angeles
Branding Los Angeles is a multi-cultural branding agency specializing in establishing brands' digital presence, advanced communication engagements, and a wide range of public affair strategies. Established in 2007, Branding Los Angeles has truly revolutionized digital marketing, helping businesses in a wide range of industries. With years of experience, Branding Los Angeles has become a known agency internationally, helping businesses grow exponentially. As a dedicated Los Angeles branding agency specializing in a great number of amazing advancements in the industry, you can trust the team at Branding Los Angeles to help in growing your brand. Whether your business is in the Los Angeles community, out of state, or even out of the country, we have the skills, knowledge, and expertise to help with your digital presence. We are the team of experts that can provide you with the digital marketing you need to thrive. 
If you are interested in learning more about us and how we can help, feel free to contact us. You can also follow us on Twitter @BrandLosAngeles, subscribe to our YouTube at Branding Los Angeles, or follow us on Instagram @brandinglosangeles for more news and updates!
Share This Story, Choose Your Platform!