BRANDING LOS ANGELES
Our creative agency Los Angeles firm has a team full of graphic designers. They combine captivating designs with the science of branding to create logo designs that will communicate to your audience. Visually communicate your ideas to your audience with our captivating design agency Los Angeles. We combine our in-depth marketing experience with artistic talent to illustrate your vision to the world.

Clients we worked with
Our Los Angeles design studio has created a portfolio full of clients logos. Our Los Angeles logo team are creative and leading the graphic design industry.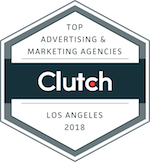 11040 Santa Monica Blvd Ste 310
Los Angeles, CA 90025
Branding Los Angeles is a logo design Los Angeles company. They are are known as the most creative logo design agency through their unique designs and creativity.
© 2018 Copyright by Branding Los Angeles. All rights reserved.