How to Market a Med Spa?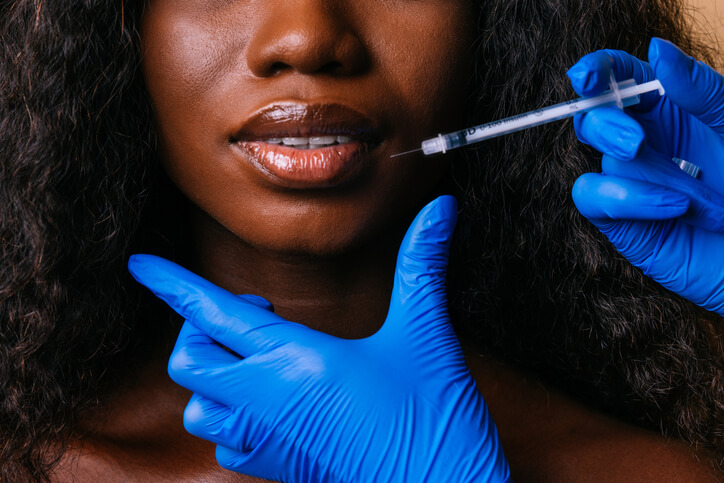 There is a growing demand from patients and consumers as a result of the medical spa industry's expansion. Setting your practice apart in your market has an impact on your long-term practice growth as new medical spas open to satisfy the rising need. You may attract more patients to your medical spa clinic by developing an efficient med spa marketing and promotion strategy.
Your marketing and advertising approach should assist your medical spa as well as attract, convert, and retain more customers than your rivals. This includes developing an impactful brand that patients can relate to, as well as a strong web presence and online reputation.
WHY SHOULD YOU USE MED SPA DIGITAL MARKETING & ADVERTISING?
Consumers of today are totally engrossed in the digital realm. According to research, the typical American adult uses their mobile devices for about four hours every day. Your medical spa clinic needs to communicate with potential patients in meaningful ways whether they use social media, watch videos, check their email, or browse the web in order to raise brand awareness and attract more new patients.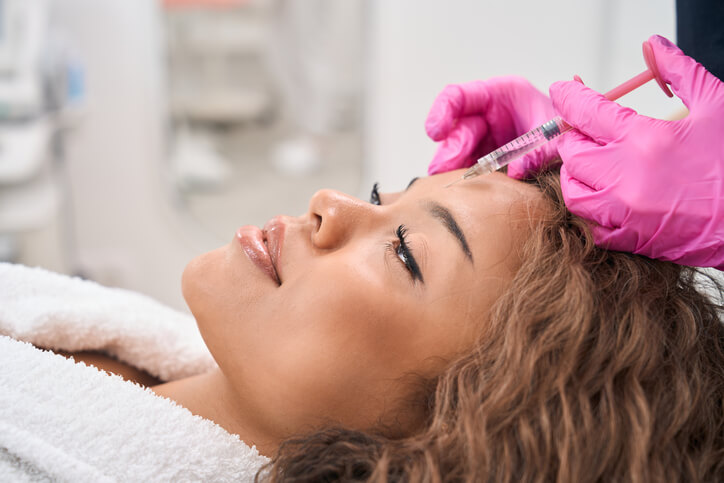 You don't have to make the switch overnight if your medical spa is still largely reliant on traditional marketing and you're not sure your clinic is prepared for the digital age. Digital marketing offers the advantage of allowing you to start small and gradually change your approach.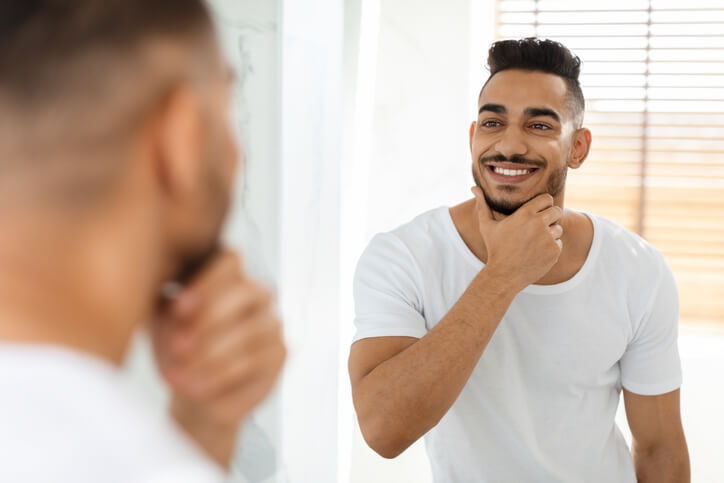 ARE YOU READY TO MAKE THE SWITCH?
Here are a few advantages to Med Spa Digital Marketing:
Scalability
Improved Targeting
Helpful information
Scalability: if you are unsure how to apply your digital marketing plan, start with a single tool and a small budget. Then, wait to increase your marketing budget until you have seen how it performs. Wherever you observe a strong return on your investment, you may add fresh programs to increase long-term performance and new patient conversions.
Improved Targeting: Digital marketing, in contrast to conventional advertising platforms, can focus on a more narrow clientele. For instance, you can click a checkbox to target women between the ages of 40 and 50 who have a specific household income. You can even target patients more specifically by drilling down to their personal interests or delivering digital adverts based on their search history.
Helpful information: Every ad impression, click, and conversion in digital marketing are recorded online. This enables you to rapidly identify the strategies that provide results for your medical spa and to stop using ones that don't. With this knowledge at your disposal, you may make more informed decisions regarding your spending and expand your patient base.
HOW TO DEVELOP A STRONG ONLINE PRESENCE FOR YOUR MED SPA?
It's essential to build a brand that distinguishes your practice from others in your region and specialization given the rising competition in the medspa market. To assist potential patients in learning more about your clinic, start with a brand plan. When you want your brand to stand out from the competition, apply these fundamental strategies: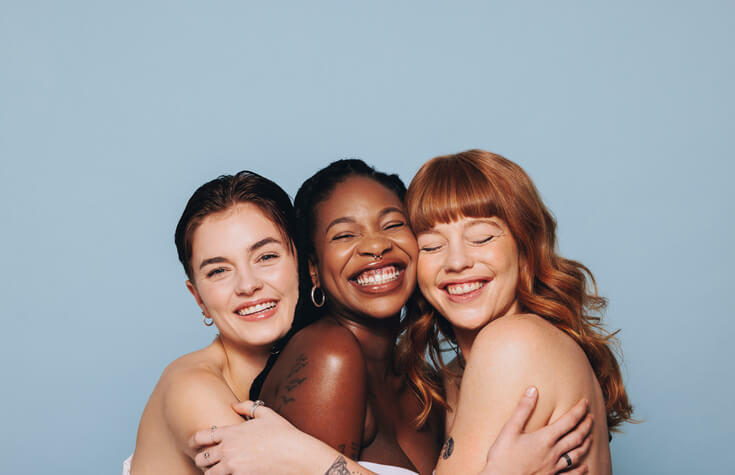 HOW TO MAKE YOUR MED SPA STAND OUT?
The appearance and atmosphere that you want potential patients to associate with your business should be represented by your medical spa practice's logo. Your logo should be applied uniformly across all print and digital products after it has been created.
Your marketing materials' typefaces and colors ought to match your logo and be well specified. Reduce the number of colors to no more than three or four to increase the visual appeal and recognizability of your brand.
Your value proposition, which distinguishes you from other medical spa businesses, should outline the particulars of your special services, facility, and employees. On your website, internet accounts, and social media platforms, include all of these specifics.
Your value proposition, which is a succinct statement describing the special qualities of your practice or the emotions you want patients to experience, is frequently the source of your identity. The basic principles and level of care you provide patients can be reinforced by using this collection of terms throughout your in-person and online marketing.
Use your digital brand qualities consistently across all marketing channels after they have been defined, including your website, blog, social media platforms, and the tangible items and signage you employ to distinguish your brand.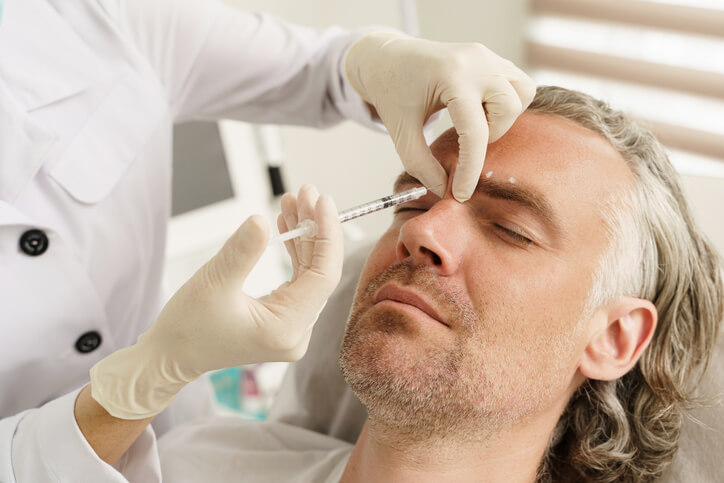 Med spa businesses have a complicated business plan that balances providing services for both medical and cosmetic procedures in a competitive market. As a result, your med spa marketing and advertising efforts must work harder to generate awareness and interest.
Understanding your local market and how your medical spa fits into it is the first step. To help identify and emphasize the features that set your med spa apart, be aware of the services your rivals provide, their locations, and how they run their businesses.
Establish your med spa marketing and promotional strategy with this information in mind to help attract new customers and promote patient retention to support ongoing growth.
You'll find tried-and-true strategies that can help you gradually expand your practice below. If you have limited resources, start small and expand up depending on what drives the amount of new patients.
Start by

visiting your website

. Create a website with a sleek design that attracts potential patients and performs well online.

Be mindful about your

reputation

. Employ a reputation management tool that enhances patient satisfaction and facilitates online patient reviews. Many glowing testimonials might aid in attracting new patients.

To get people's attention, use

content marketing

. On your website, blog, and social media platforms, provide excellent information for readers who are both existing and prospective patients. Your authority in the medspa industry is shown by informative and interesting material, which also helps patients remember you.

Improve your

SEO

. To connect with potential clients who look for medical spa services online, develop and apply a search engine optimization (SEO) plan.

Amplify with online med spa marketing. You can promote your medical spa online by running social media campaigns or pay-per-click (PPC) ads.
HOW TO BUILD A CREDIBLE ONLINE IDENTITY FOR YOUR MEDICAL SPA?
Even with a strong brand already in place, expanding your medical spa business calls for a strong internet presence. After all, there's a good possibility a potential patient may choose another provider if your business isn't listed in a Google search for "local Botox practitioners."
Fortunately, there are strategies that support building and enhancing your online presence.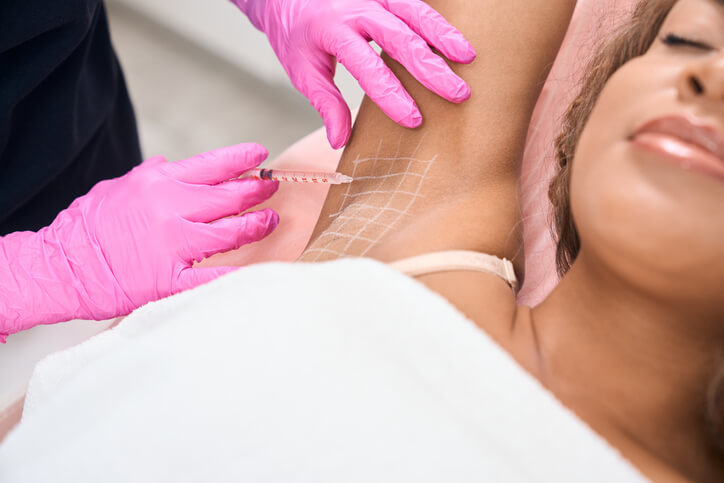 These techniques can assist your medical spa in establishing a digital connection with potential clients who are looking for services in their area.
An

organized website

. Your website serves as the cornerstone of your online presence and allows you the chance to showcase your medical spa business and brand. A superb website has easy-to-use navigation, quick page loads, and a mobile-friendly design. Think of including cutting-edge digital patient features like online bill payment, digital registration and intake forms, and electronic scheduling. These tools simplify every patient encounter with your office and raise the possibility of bringing in and keeping more patients online.

A strong approach to

search engine optimization (SEO)

. More patients will visit your website if it appears in the top search engine results. An all-encompassing, complex SEO strategy is effective. Include in your website material and content marketing efforts at the very least terms that correspond to what your patients look for (such as Botox, SculpSure, etc.). Your website's links to and from other reliable medical organizations are also beneficial.

A persistent

local search marketing effort

. Patients typically use local search engines while looking for medical spa providers. Consumers are now more likely to search "near me" to find a reputable medical spa that is close by thanks to rising geolocal search volumes brought on by increased mobile device use. Make sure to claim all of your online company profiles through well-known directories such as Google My Business, Yelp, Vitals, and others if you want to improve your chances of appearing towards the top of local search results. Including images, a thorough description of your medspa's offerings, and connections to your website and/or online booking platform will help you optimize your profiles.

A method for managing

online reputation

. Prospective patients are not the only ones who are impressed by a good online reputation. Additionally, it tells Google and other search engines that your medical spa is important to the neighborhood, well-liked, and deserving of being listed in local search results. By keeping in touch with your clients and responding right once to both positive and negative criticism, you may enhance your online reputation. Automated patient satisfaction surveys are a terrific approach to monitor patient opinion and motivate people to leave an active online review.
HOW TO KNOW HEN TO PROMOTE YOUR SERVICES USING CONTENT MARKETING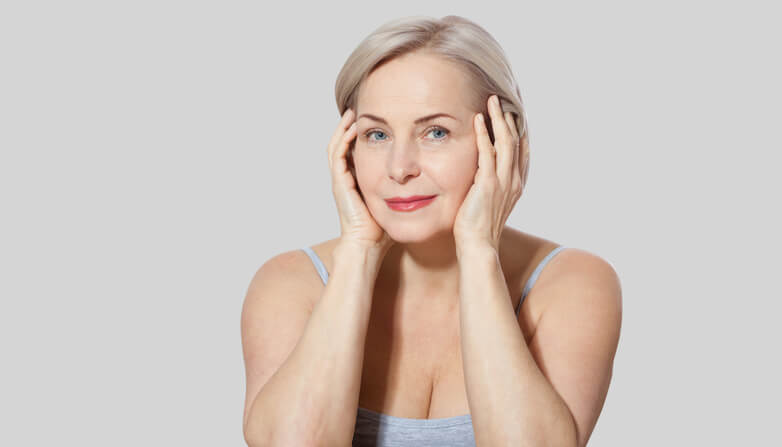 Consumers lead busy lives, therefore your content marketing needs to be timely and relevant. Use social media campaigns with infographics and videos as part of your marketing and advertising plan to draw attention to your medical spa business.
Whether people are looking for information or solutions to queries about the services your medical spa provides, a successful content marketing approach will complement your search engine optimization (SEO) strategy and assist you in connecting and engaging with patients. 
Here are some marketing suggestions to help you get started on how your medical spa may provide patients with relevant content:
Make a blog that describes remedies for common skin issues including both acne and sun damage.

Include a question-and-answer session with an esthetician outlining the effects of a Kybella treatment.

Display a film that demonstrates the effectiveness of platelet-rich plasma (PRP) in halting or reducing hair loss.

Patients who are interested in anti-aging products should receive an email from you outlining your most recent specials and offerings.

Patients should receive an email reminding them to arrange their next Botox treatment.

Launch a social media campaign offering services at a discount to those who subscribe to your email newsletter.

A Facebook post with a stellar client review should be highlighted.

Post the "before and after" pictures of your patients on Instagram (while abiding by HIPAA regulations).
Need some inspiration? Here is a list of common medical spa treatments & procedures you should think about when you create your content marketing strategy:
Facials/Facial Treatments
Hormone Replacement Therapy
SculpSure Body Contouring
TIP: When writing for search engine optimization (SEO), think like a patient. Use the questions, keywords and phrases you hear most often from your medspa patients. 
HOW TO IMPROVE YOUR ONLINE PRESENCE SO YOU CAN ATTRACT NEW PATIENTS
Patients are informed and demand only the finest. Patients identify the most reliable doctors and other medical professionals through online reviews. In fact, while searching online for a healthcare professional, 71.9% of patients rely on online reviews.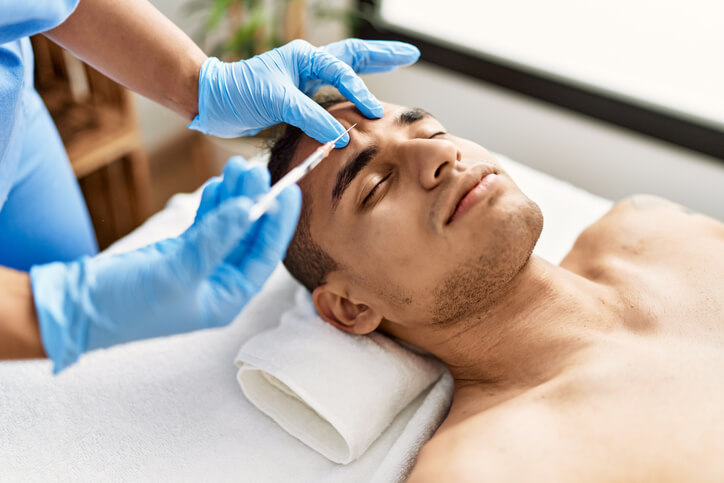 Proper reputation management can enhance your medical spa's online authority and relevance with search engines, as well as help you make a strong first impression on potential patients. Your medspa practice has a variety of options for influencing your online reputation.
Improve the experience for patients. The medspa industry is one where experience is key. A simplified experience from the time a patient uses your website to the time they leave your office will result in happy patients and more repeat business. Reduce wait times and introduce contemporary conveniences like text messaging, online bill payment, digital registration and paperwork, and online scheduling. These little actions show your patients that you appreciate their time and want to make sure they have a good experience.
Monitor the mood of the patients. Oftentimes, until you inquire, you won't know how people feel about the treatment and services they receive. Automated patient satisfaction surveys, which provide patients the chance to share feedback after each office visit, are one of the finest ways to monitor patient opinion. By doing this, your business will be made aware of any potential problems so that you may fix them and create a crucial patient-provider feedback loop that will probably lead to more proactive online evaluations.
Concentrate on the star rating. Review websites like Google compile patient comments into an easy-to-read star rating, with 5 stars being the very best. This rating is extremely important when potential patients are researching your practice. According to research, 69% of patients won't select a healthcare provider with a rating of less than four stars. Google will also exclude any facilities with fewer than four stars from search results when someone searches for the "best" medical spa in the area. To gradually raise your star rating, concentrate on making convenience even better and pay attention to customer comments.
Regularly observe and react. Each client testimonial, social media remark, and automated patient satisfaction survey response offers valuable insight that can help your medical spa improve the client experience. Keep an eye on all feedback that comes in and reply frequently, especially if it's critical or unfavorable. This can help the patient get better and shows passersby that your office is attentive and responsive.
Together, these strategies will improve and optimize your medical spa practice's internet reputation and draw in additional clients.
WHERE TO FOCUS ON CONSUMER EASE FOR LONG-TERM PATIENT RETENTION
Bringing in new clients is insufficient for medical spa businesses to maintain long-term success. To keep current patients coming back, you must keep them satisfied. To increase patient satisfaction, make every interaction convenient and seamless.
What does this actually look like? Patients increasingly desire the convenience and ease of digital transactions, therefore it all starts online. Patients are more likely to be delighted by practices that offer this contemporary experience.
According to a study by PatientPop, 72.2% of patients said they'll transfer doctors if they can't find one who can accommodate their preferences. Several of these choices have to do with utilizing digital comforts.
WHAT PATIENTS ACTUALLY WANT, ACCORDING TO STUDIES?
Some patient preferences that come out on top in the PatientPop 2021 perspective poll include as follows:
A capable listener Automated patient satisfaction surveys give medical spa personnel access to vital patient input that can improve the patient-provider interaction and give a clearer picture of what consumers actually want.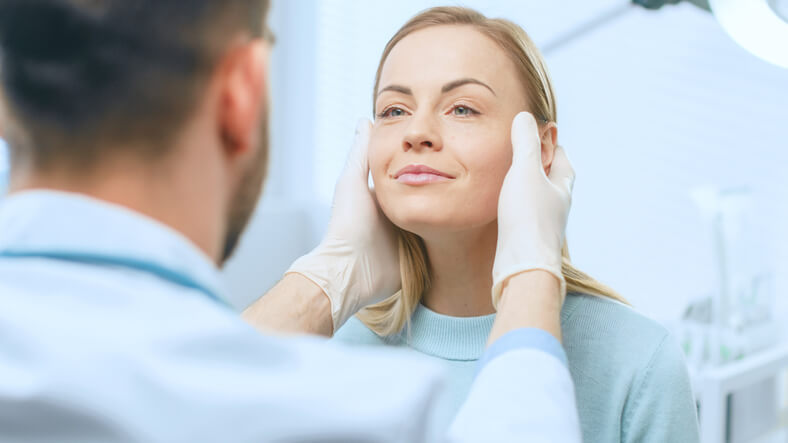 A brief wait: Simplifying pre-appointment paperwork using online registration and digital intake forms can reduce the time needed to wait before each visit.
A friendly crew: Staff members can concentrate on making patients feel important by using digital practice management tools (automatic appointment reminders, online scheduling, etc.).
Quick resolution of queries and issues: Patients want the option to message their doctors with basic inquiries without having to make an appointment or wait on hold. Medical spas can answer patient inquiries immediately by using encrypted text messaging or an online patient portal.
Scheduled appointments: Practices that struggle to rapidly schedule appointments for patients risk losing clients to a facility with better access. Medical spas that provide simple methods for scheduling appointments perform better than those that do not.
People demand electronic access to their medical histories and records of their medical care. By providing an electronic patient portal, medical spas satisfy consumer demand and give its clients the tools they need to take charge of their health.
Flexible or late hours: Busy professionals frequently neglect to arrange time for themselves, and it might be difficult to fit a medical spa visit into a full schedule. The desire for flexible scheduling can be satisfied by offices that operate on the weekends and in the evenings.
Online appointment scheduling choice: Patients who can book, postpone, or cancel appointments online are more likely to choose that physician, according to 68 percent of patients2. Digital scheduling can keep current patients happy while assisting with the conversion of more website visitors into new patients.
Med Spa businesses that successfully blend patient relationships with digital convenience are well-positioned for long-term growth and profitability.
LOOKING FOR THE BEST MED SPA MARKETING  AGENCY IN LOS ANGELES?
If this all seems too overwhelming to take on yourself, Branding Los Angeles is here to help. Call (310) 479-6444 or visit https://www.brandinglosangeles.com/ to book an appointment with a Med Spa Marketing professional where we can fulfill all of your Med Spa Marketing needs.
Share This Story, Choose Your Platform!