How to generate dental calls using Google Ads?
The best dental marketing strategies leverage the power of Google Ads to not only enhance a practice's online visibility but also to generate a consistent stream of phone calls from potential patients.
With the right strategy, Google Ads can generate valuable phone calls from potential patients while also directing targeted visitors to your website. In this comprehensive guide, we will explore the strategies employed by dental marketing agencies to optimize Google Ads campaigns and generate dental calls effectively.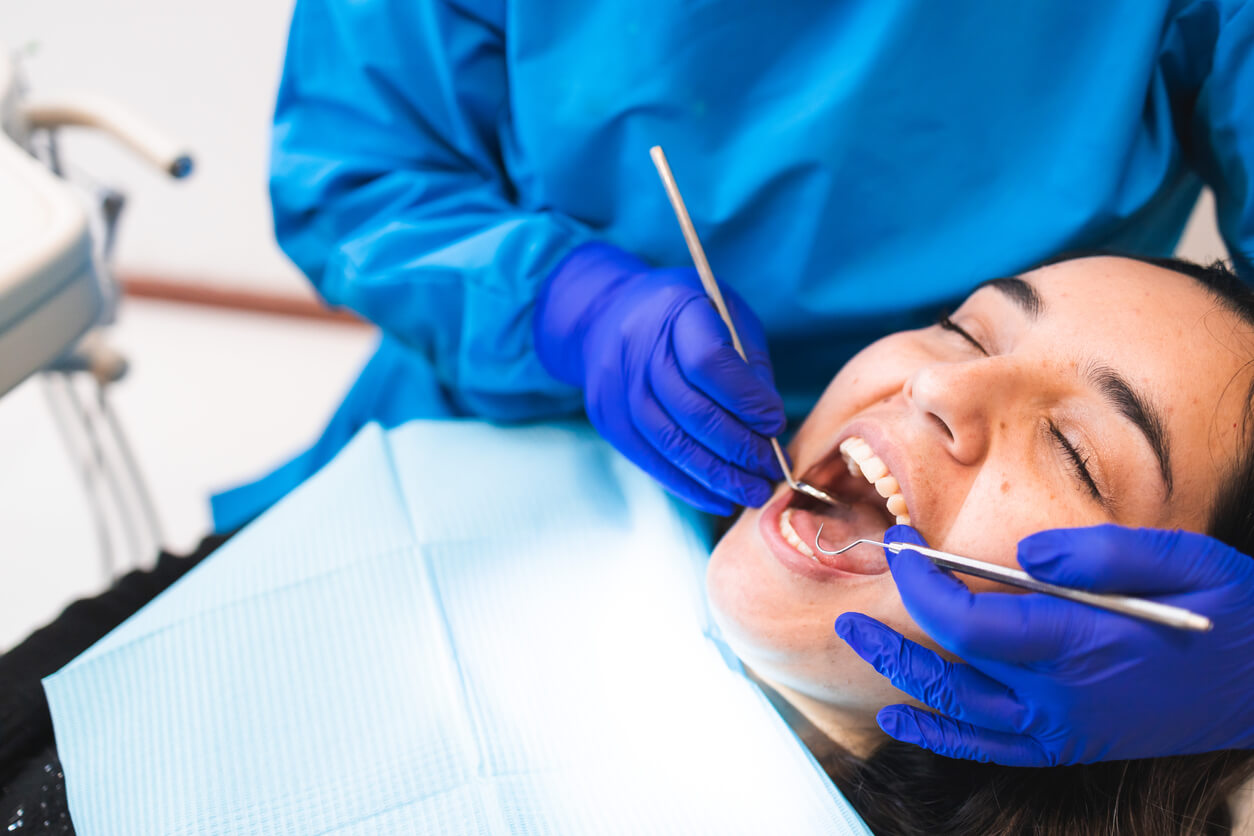 THE POWER OF GOOGLE ADS
Google's advertising platform, Google Ads, formerly known as Google AdWords, enables companies to place advertisements on its search engine results page. These advertisements are a very effective technique to reach potential clients because they are displayed to individuals who are actively looking for dental services. Google Ads are used by dental marketing companies to make sure dental offices are visible to anyone looking for oral healthcare services.
CONDUCT THOROUGH KEYWORD RESEARCH
Any effective Google Ads campaign is built on thorough keyword research. To determine the terms prospective patients are using to seek for dental services, dental marketing companies do in-depth research. To guarantee that your ads are seen by the appropriate audience, these keywords are then thoughtfully blended into ad copy and campaign strategies.
COMPELLING AD COPY
Your chance to leave a lasting impression on potential patients is in the ad copy. Advertising copy that highlights the distinctive selling characteristics of your dental practice is written by dental marketing companies to be captivating and relevant. This can take the form of special deals, treatment-specific knowledge, or an emphasis on the convenience and satisfaction of the patient.
UTILIZE AD EXTENSIONS
Ad extensions are extra details that can be added to your Google Ads to provide prospective patients more context. Ad extensions like location extensions, callout extensions, and site link extensions are used by dental marketing organizations to increase the visibility and authority of your adverts. For instance, a location extension could include the address of your dentist office, making it simpler for nearby patients to discover you.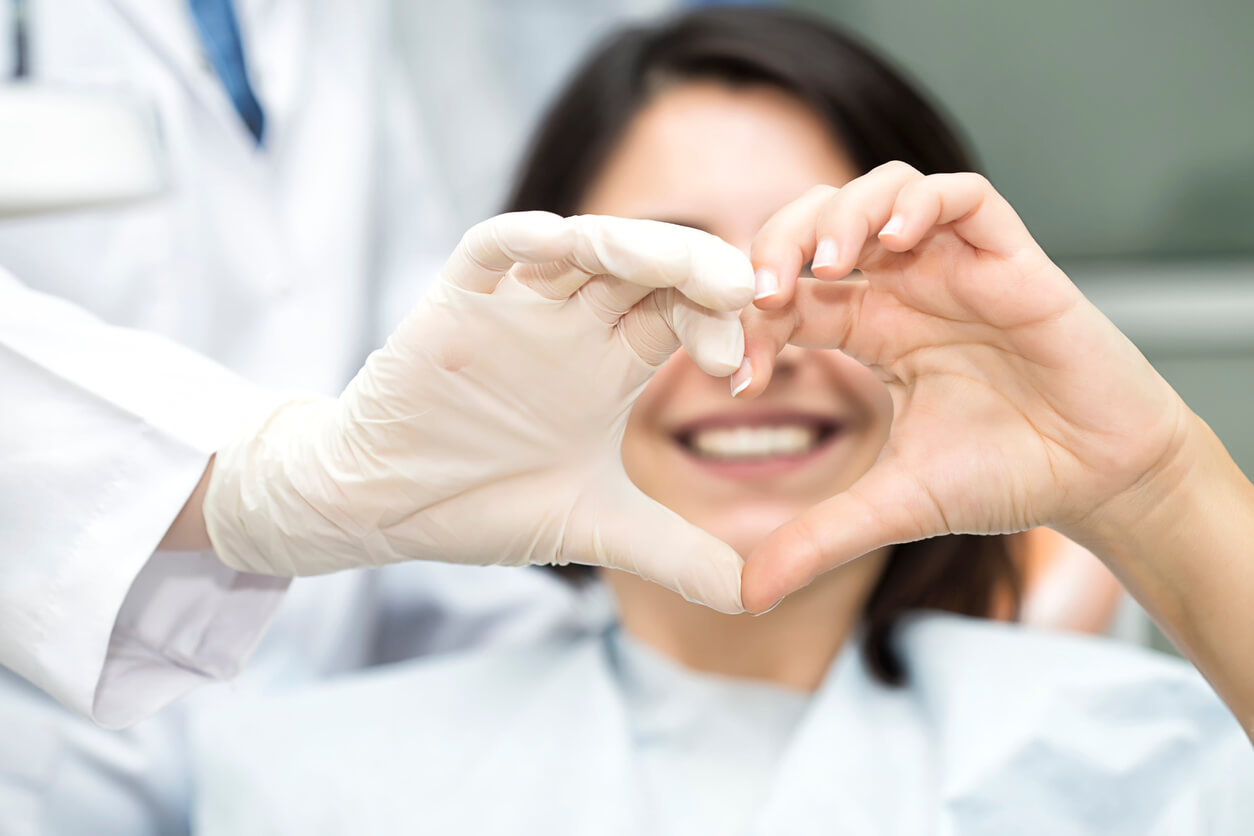 IMPLEMENT CLICK-TO-CALL ADS
Google advertising' effective click-to-call advertising enable customers to contact your dentist office right from the search results page. Dental marketing companies optimize these advertisements so that they are seen prominently on mobile devices, allowing potential patients to easily get in touch with your office with just one tap.
OPTIMIZE LANDING PAGES
Getting people to visit your website is only half the battle; you also need to keep them interested. Dedicated landing pages that are geared for conversions are created by dental marketing companies. These pages are made to highlight services, offer pertinent information, and entice users to call and make appointments or questions.
MONITOR, ANALYZE, & ADJUST
The consumer landscape in the digital age is dynamic, and changes can happen quickly. The effectiveness of Google Ads ads is continually monitored by dental marketing companies. They determine what works and what doesn't through thorough analysis, enabling them to make data-driven modifications. Your campaigns are always optimized for optimum effectiveness thanks to this iterative approach.
HOW DOES DENTAL MARKETING WORK?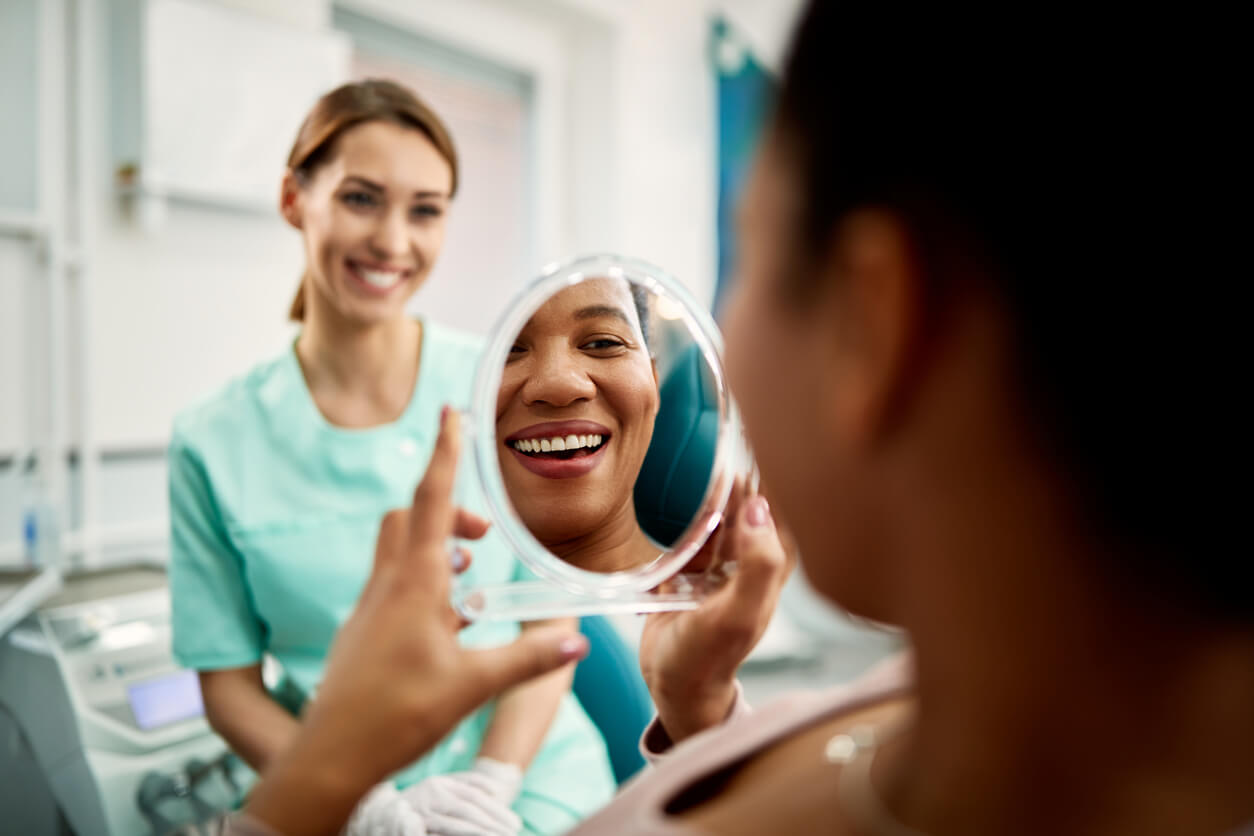 Within the larger topic of healthcare marketing, dental marketing is a specific area that focuses on promoting dental practices and services to draw in new clients and keep hold of current ones. Dental marketing has greatly changed in the digital age, utilizing a variety of online platforms and techniques to efficiently reach a larger audience. How dental marketing functions is as follows:
KNOWING THE DENTAL MARKET
To comprehend the regional dentistry scene, dental marketing companies do extensive market research. This entails examining the competitors, determining the target market, and evaluating the dental practice being promoted's special selling characteristics.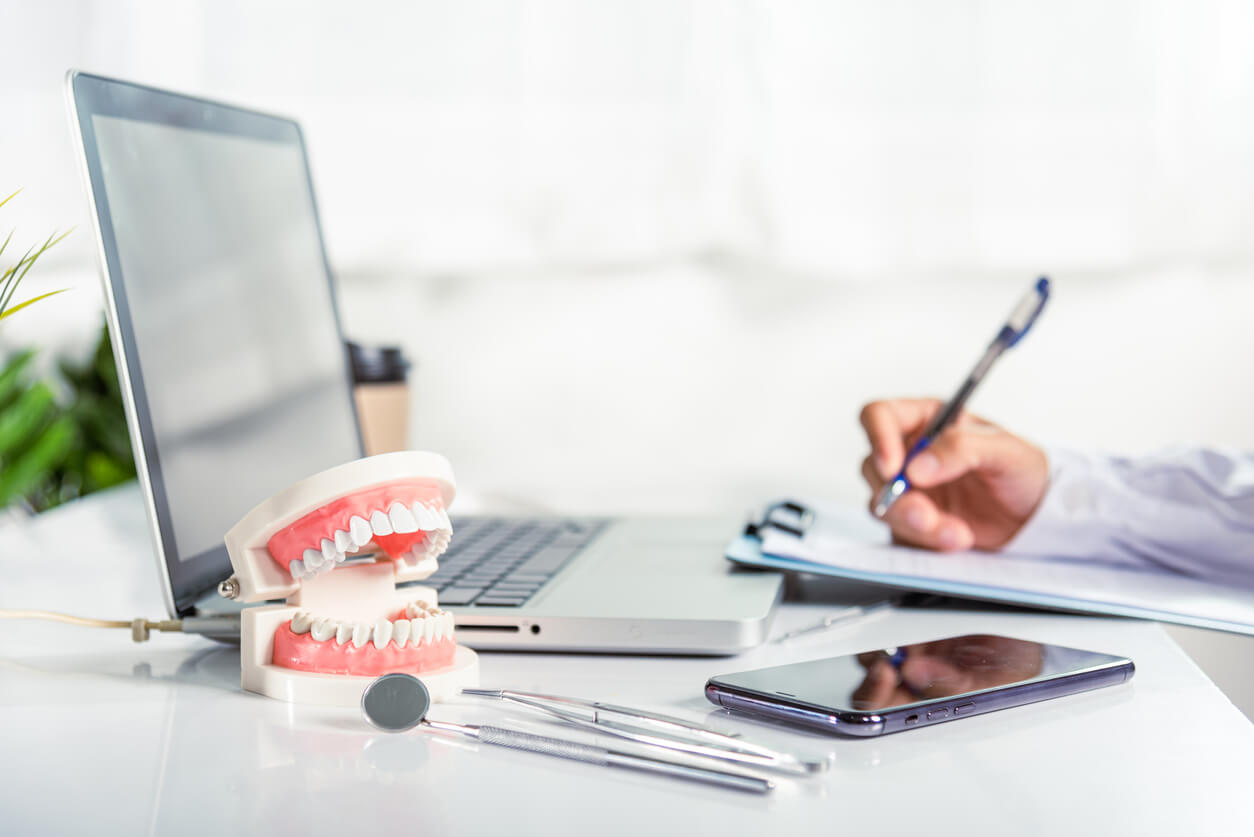 PROFESSIONAL ONLINE PRESENCE
Creating a credible and user-friendly internet presence is essential to dentistry marketing. This entails developing a professional website that highlights the dental treatments provided, the skills of the dental team, client testimonials, and other pertinent data. For potential patients, the website acts as their main point of contact.
SEARCH ENGINE OPTIMIZATION (SEO)
For search engines like Google, dental marketing companies use SEO tactics to optimize the website of the dental office. SEO raises a website's position in search engine results by strategically adding pertinent keywords, producing high-quality content, and enhancing website structure. By having more visibility, the dentist's office is more likely to be found by people looking for dental services online.
PAY-PER-CLICK (PPC) ADVERTISING
When people search for specific keywords relating to dental services, pay-per-click advertising, such as Google Ads, enables dental offices to generate customized ads that show up at the top of search engine results pages. To entice potential patients, dental marketing firms do in-depth keyword analysis and create persuasive ad copy. PPC advertising is a cost-effective way to create leads because businesses only pay when customers click on their adverts.
SOCIAL MEDIA MARKETING
Dental clinics have the chance to interact with their audience directly through social media sites like Facebook, Instagram, and Twitter. Dental marketing companies produce and curate material that demonstrates the skill of the dental staff, informs readers about oral health and shows the practice's involvement in the neighborhood. Social media marketing aids in increasing brand recognition, fostering client connections, and bringing in new clients via word-of-mouth recommendations.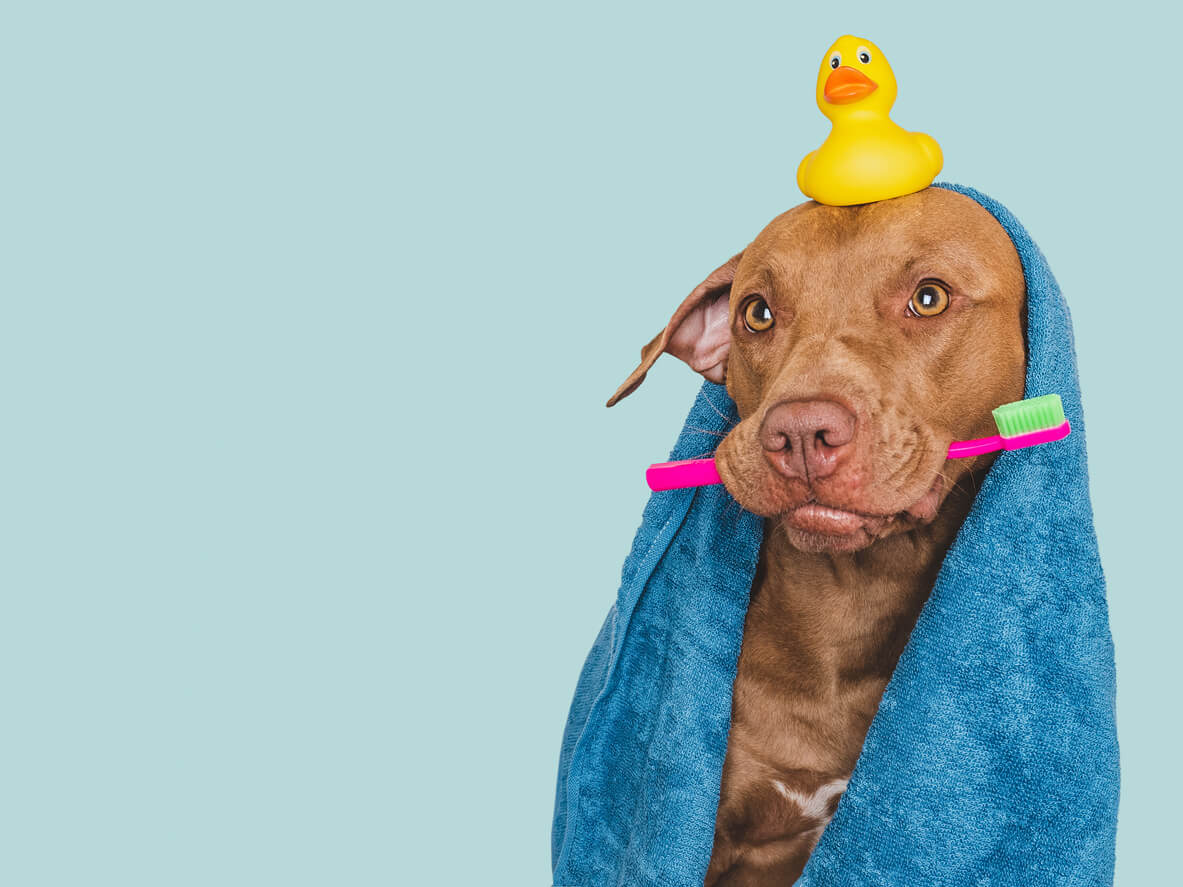 ONLINE REVIEWS AND REPUTATION MANAGEMENT
For dental practices, positive online reviews are crucial. Dental marketing companies encourage happy customers to post reviews on sites like Google, Yelp, and Healthgrades. Negative internet reviews must be swiftly addressed in order to show the practice's dedication to patient satisfaction. Positive reviews not only increase the credibility of the practice but also affect the choices of prospective patients.
ANALYZING DATA & MAKING DATA-DRIVEN DECISIONS
Analytics tools are used by dental marketing companies to monitor the effectiveness of various marketing strategies. These agencies learn important information about what works best by examining statistics like as website traffic, user engagement, conversion rates, and return on investment (ROI). Dental practices can improve their marketing strategy, distribute funds wisely, and increase the impact of their marketing efforts thanks to data-driven decisions.
HOW TO USE DIGITAL ADVERTISING IN A DENTAL CLINIC?
KNOW YOUR AUDIENCE: To target advertisements with accuracy, determine your target demographic.
CHOOSE PLATFORMS CAREFULLY: Choose media channels like social media and Google Ads that are geared toward your audience.
CLEAR CALLS TO ACTION: Write succinct, compelling calls to action for your ads.
VISUALS: Showcase your clinic, staff, and services with photos and videos.
LOCAL SEARCH RANKINGS: Include regional keywords to increase your presence there.
ANALYZE & ADJUST: Consistently track ad performance, examine data, and make necessary adjustments to plans.
IMPROVE USER EXPERIENCE: Make sure your website is easy to use for appointment scheduling and seamless navigation.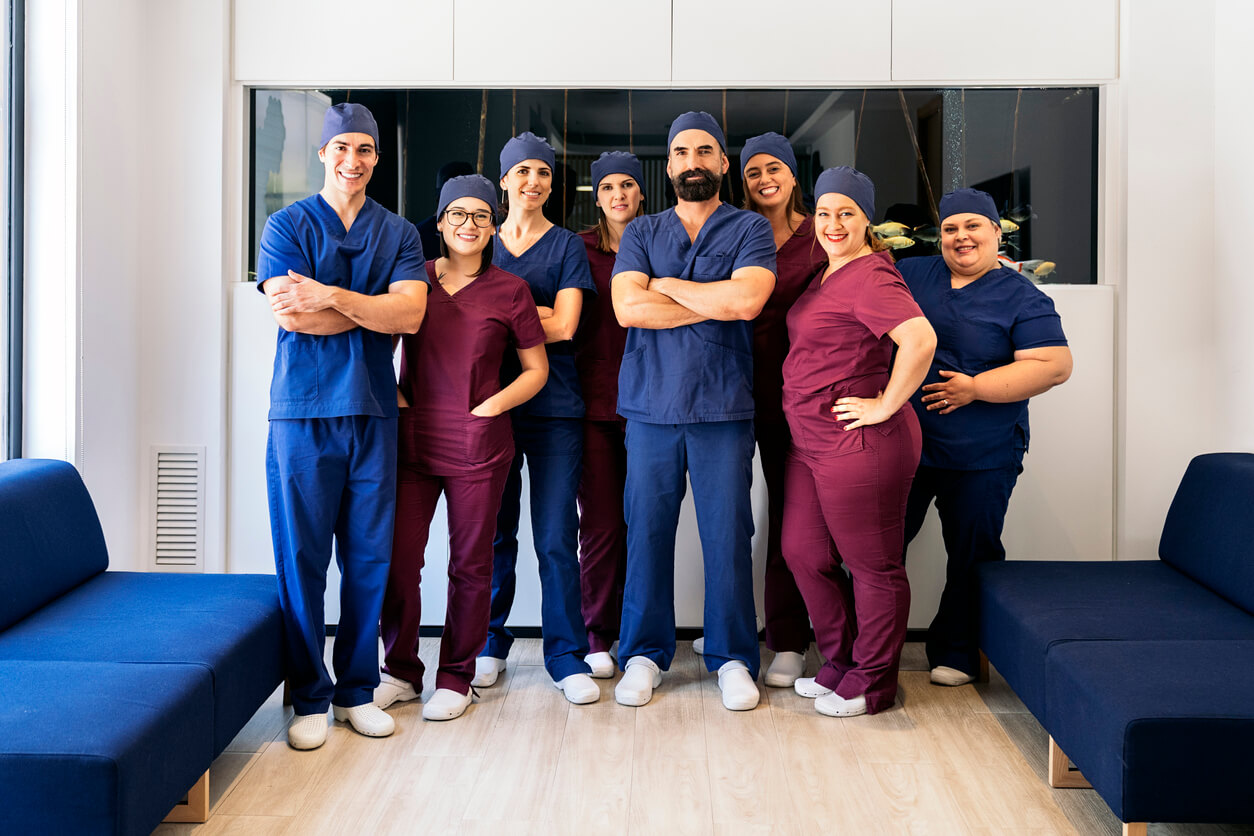 BRANDING LOS ANGELES – YOUR GATEWAY TO DENTAL PRACTICE SUCCESS
Transform your dental practice and elevate your online presence with Branding Los Angeles, the best dental marketing company in Los Angeles. Take the first step towards a thriving dental practice. Contact Branding Los Angeles today, and let's redefine your success, together!
Share This Story, Choose Your Platform!