How Does Google's New Popup Algorithm Affect Businesses?
At the beginning of 2017, Google announced that it will begin to penalize web pages that utilize popup ads.
The new development has come as an attempt by Google to enhance the user experience when utilizing the Google search engine. Popups were seen by many as a nuisance and something that slowed down the search process.
Popups were most problematic on mobile devices because of the relatively small screens. Beginning January 7th, 2017, pages that are not easily visible because of popup ads will not rank well on Google.
What does that mean for businesses that use popup ads? Unfortunately, for businesses that utilize popups as a source of advertising, they may begin to have to search for new methods of advertising or suffer the consequences of not ranking on Google.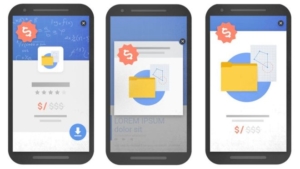 What is the new algorithm that Google is utilizing?
Google has created a specific list of criteria that determine if your popup ad will be penalized under the new rules.
3 specific types of popups that are now considered intrusive by the new Google algorithm.
1) Popups that hide the web page's content when you first access the page.
2) Popups that you must first bypass before you can access the content
3) Popup formats that mimic above the fold content wile true content is embedded beneath the popup.
* Newsletter signup popups fall under the 'exempt' category.
What popups do Google allow?
There are still so popups that Google will not penalize for. Essentially, popups that are not advertising based are still permissible.
1) Popups that are necessary for legal obligations, eg. age verification popups
2) Popups that use a relatively small portion of the screen and are dismissed easily are allowed
Google did not specify the exact dimensions of an 'acceptable' popup but cited Safari and Chrome app install banners as acceptable dimensions for popups.
Share This Story, Choose Your Platform!