Google Ventures, TPG Invest $258 Million in Uber
All lucrative businesses begin with an idea. Take popular ride-sharing start-up Uber, for example. Founded in March 2009, the company allows its users to book town-cars at discounted rates in a number of locations, including Los Angeles, through a smartphone app. Now, more than four years after it first launched, the company recently announced it raised a whopping $258 million thanks to a massive investment by Google Ventures and TPG.
The idea behind Uber is both simple and genius. Uber's mobile app allows users to connect them with drivers of luxury vehicles for hire. Passengers are charged via a metered system much like a regular taxi. Unlike taxis, however, Uber's app offers real-time service, allowing you to see how close its vehicles are to your location. Additionally, you don't have to worry about whether you have cash, as the app takes care of the cost and tip via a saved credit card on file that also allows you to split the fare with friends. It's such a no-brainer idea that you have to wonder why someone didn't think of it before Uber founders Garett Camp and Travis Kalanick did.
(Fun Fact: Uber also allows you to order an ice cream truck to come to your location, with the small caveat that you buy $20-$30 worth of its ice cream)
But having a great idea is just one component of success. One of the ways in which the company became successful was utilizing a variety of technology, social media and branding strategies to solve a problem a lot of people were having. At Branding Los Angeles, we offer a range of Web design, marketing, SEO and social media solutions designed to help your business in L.A., whether you are a start-up looking to get your brand out there, or a small business looking to expand and push yourself over the edge. Who knows…maybe Google Ventures and TPG will someday come knocking on your investment door.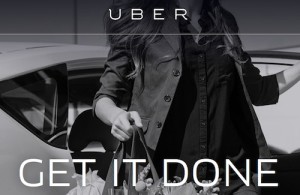 Please contact Branding Los Angeles at 310-479-6444 or info@brandingLosAngeles.com for more information on how branding and marketing your start-up or small business can help you. We are here to help!
Share This Story, Choose Your Platform!