Google Is Revamping Westside Pavilion
The Westside Pavilion shopping center was recently announced to have been leased by Hudson Pacific Properties. The Westside Pavilion mall is currently owned by Macerich, one of the country's leading owners of properties. They currently own over 48 shopping centers all over the country. The Westside Pavilion mall is located on Pico Boulevard, one of the most commonly known and used streets in Los Angeles. To shopper convenience, it provides both shopping and dining services. The mall has long decreased in population which means Google taking over a majority of the property will be sure to bring the nearly abandoned mall more attention.
Google has signed a 14-year lease with the Westside Pavilion mall to be exact. They have leased  584,000-square-foot for a "creative office campus". They are planning on remodeling some parts of the shopping center for a new, innovative space. This is just one of the properties that Google has acquired, as just last month they announced their decision to build a $1 billion campus in Lower Manhattan. Construction on the One Westside property is expected to start later on in 2019. It is expected to be finished in 2022.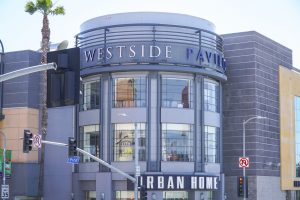 The Westside Pavilion is one of Los Angele's most historic and iconic malls. However, the inside may not seem that way. The Westside Pavilion mall has played roles in the entertainment industry. It was featured in the famous "Clueless" movie as well as in Tom Petty's music video for "Free Fallin'". However, in the past years, the Westside Pavilion mall has faced its hardships as its population of people visiting the mall has drastically decreased over the years. This is due to more malls and shopping centers being built over the past decade. There is more competition for Westside Pavilion now, with The Grove just about 5 miles away and also offering The Farmer's Market a few feet away. The advantages Westside Pavilion has over the competition are its availability for transportation so nearby. Freeways such as the I-405 and I-10 make it easy for commuters to visit the center.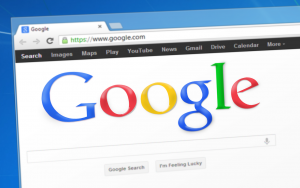 Google is the #1 ranked and most visited website in the U.S. as well as the world. So it is no surprise when Google takes on other business endeavors to further grow their business. Google has gone as far as dipped their toes into the tech business, competing with Apple and Microsoft. Google has developed a lot of advanced and useful technology for consumers to enjoy. Some examples of this are the Google Pixel, Google Drive, to the Google home. They are an innovative company. This is why it is no surprise that Google has now signed a lease with the Westside Pavilion mall.
Some jobs the One Westside campus will potentially be hiring are content managers, product marketing, social media strategy lead, and account managers. Los Angeles Google Adwords companies specialize in all of those and are sure to get an influx of business during this time.
About Branding Los Angeles:
Branding Los Angeles is one of the most dedicated Los Angeles Google Adwords companies nearby Google Westside pavilion. We are dedicated to bringing our client's online visibility and services that will make their business, company, and/or products successful. Connect with us on Facebook, Twitter, and Instagram.
Share This Story, Choose Your Platform!