2023 EARTH DAY BEACH CLEAN UP – HUGE SUCCESS! THANK YOU!
PRE-REGISTER & VOLUNTEER FOR EARTH DAY BEACH CLEAN 2024!
We are proud to invite you to join our 2024 Earth Day Beach Clean Up in Santa Monica. Last year's was a blast and we plan to make this year's event better! Come out and make a positive impact on your local community. We will meet up at Santa Monica's Ocean Park – get gloved up, bagged, and trash grabbers in hand hit the beach to pick up litter – PPE, plastic, cigarettes, bottles, and other unmentionables. But, first meet the team – enjoy some coffee and pastries!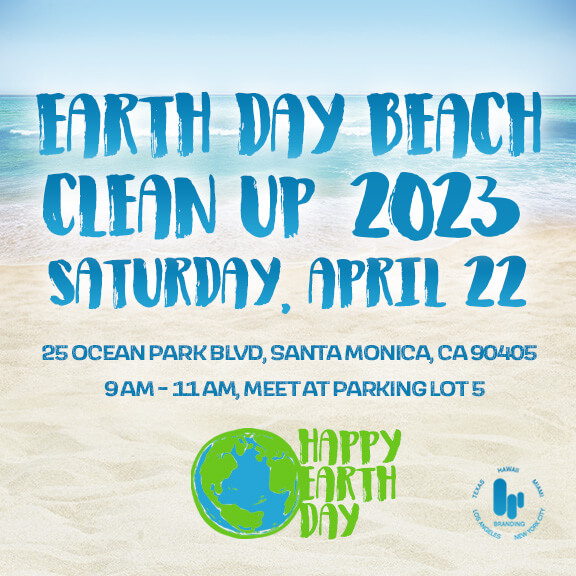 ABOUT BRANDING LOS ANGELES
We are a leading multi-cultural strategic branding agency specializing in creating a brand's digital footprint, innovative communication engagements, and comprehensive public affairs strategies. To learn more about our services contact us or visit our Instagram, Twitter, and Facebook.