If your E-Commerce Store uses FedEx, Read This Article!
A recent announcement by the FedEx Corporation is drawing worldwide attention, especially for internet marketers and owners of e-commerce websites. The world's second largest package delivery company will be hiking its rates come January 5, 2015 by an average of 4.9% for US importing, exporting, and domestic services.
FedEx Ground and Home Delivery Services will also be rising at a similarly alarming rate within the United States and other significant geographical areas that include Canada and Mexico, among many other regions. And FedEx Freight charges will be increasing significantly as well. By March of 2015, FedEx shipping costs will be based on the overall package weight rather than simply on the standard box size.
These new FedEx policy changes have also led to UPS and several other package delivery companies to rethink their pricing structures as well. UPS recently announced a similar increase for their delivery services in June of this year. For those in the business of e-commerce, the time is now to make the necessary adjustments in shipping and inventory costs before the January deadline takes effect.
Why the sudden and drastic change in FedEx shipping and freight costs? According to a company spokesperson, the change to "dimensional weight" is largely due to the ever increasing operational costs for its ground transportation portion of services. According to FedEx, the increase in consumer demand for truck and airplane space along with consistently rising fuel prices are contributing factors to the rate increase.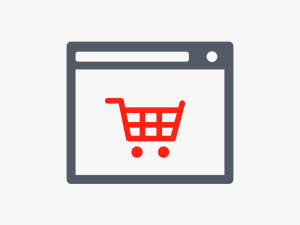 While FedEx remains an industry leader, the company is also now facing some very strong competition on a variety of different fronts. The US Postal Service has already lowered a substantial segment of its delivery costs on USPS Priority Shipments, and a new generation of tech companies are now throwing their hat into the ring as well. Google, Uber Technologies, and even Amazon are now experimenting with their own methods of self-promoted delivery services in an attempt to better manage their related costs.
Get ready now for the January 2015 changes. Don't get caught with your proverbial pants down!
Share This Story, Choose Your Platform!