Crafting Brand Identities: The Art of Logo Design
A logo is more than just a visual representation; it is the foundation of a brand's identity. A logo designer Los Angeles can create a well-designed logo that will capture the essence, values, and aspirations of a company, making it an indispensable asset in marketing and brand recognition. Logo designers' skilled hands and creative minds play a critical role in shaping these iconic brand identities.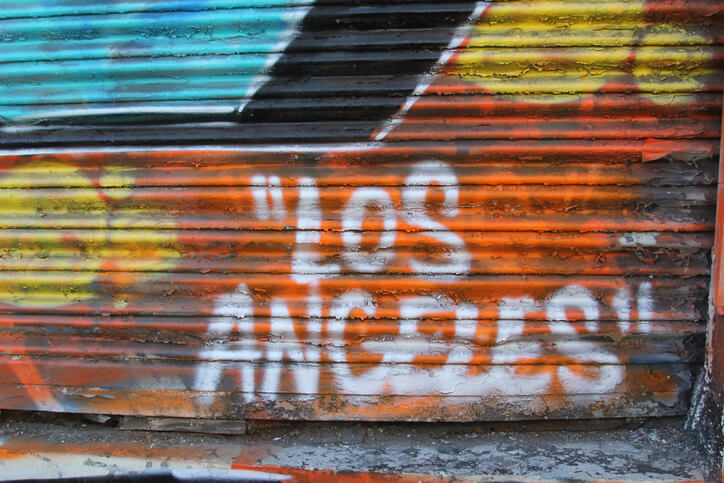 ROLE OF A LOGO DESIGNER
A logo designer is a creative professional who combines artistic vision with strategic thinking to create a visual representation of a brand's essence. These individuals have a rare combination of creativity, technical skills, and a thorough understanding of marketing principles. To create a design that resonates and connects, a logo designer delves deeply into a brand's personality, target audience, and market positioning.
THE POWER OF LOGO DESIGN
A logo is frequently the first point of contact a consumer has with a brand. It's a visual cue that elicits recognition, feelings, and associations. Consider iconic logos such as Nike's swoosh or McDonald's golden arches – these symbols are ingrained in our collective consciousness. A well-designed logo can convey trust, evoke nostalgia, and even communicate a company's commitment to innovation.
LOGO DESIGN PROCESS
Creating an eye-catching logo is a time-consuming process that goes beyond aesthetics. Here's a look at the steps a logo designer Los Angeles or logo design agency takes:
1. DISCOVERY AND RESEARCH
Logo designers start by immersing themselves in the world of the brand. They conduct market research on the industry, competitors, and target audience. This research serves as the foundation for developing a design that is distinctive while remaining relevant.
2. CONCEPTUALIZATION
Ideation is a critical stage in which designers brainstorm and sketch different concepts. This stage allows for the free flow of creativity, which leads to the exploration of various visual possibilities.
3. DESIGN AND ITERATION
When a few promising ideas emerge, the designer begins to translate them into digital form. This includes fine-tuning shapes, experimenting with color palettes, and choosing appropriate typography. The design gradually evolves and narrows in on the perfect representation through a series of iterations.
4. FEEDBACK AND COLLABORATION
Client feedback is critical in shaping the final design. Logo designers work closely with their clients, gathering feedback and making changes to ensure that the design is in line with the brand's vision.
5. PRESENTATION
The client is shown the chosen logo concepts, which are often accompanied by mockups of how the logo will appear in real-world applications. This assists the client in visualizing the logo's potential impact across various mediums.
6. DELIVERY
Once the design is approved, logo designers send the client the necessary files and usage guidelines for the logo. These guidelines ensure that the logo's integrity and consistency are maintained across multiple platforms.
THE ROLE OF A CUSTOM LOGO DESIGN AGENCY
Individual logo designers add a personal touch to their work, whereas custom logo design agencies provide a broader range of resources and expertise. A custom logo design agency is typically made up of a group of designers, marketers, and strategists who work together to create unified brand identities. Such firms provide a comprehensive approach, taking into account not only the logo but also its integration into a brand's overall marketing strategy.
WHAT MAKES LOS ANGELES LOGO DESIGN SO UNIQUE?
Few places on Earth can match Los Angeles' creative energy and eclectic influences when it comes to logo design. The sprawling metropolis is a melting pot of cultures, ideas, and artistic expression as well as a hub of entertainment and innovation. As a result, Los Angeles logo design has a distinct personality that distinguishes it from the competition. Let's look at the elements that contribute to the distinctiveness of logo design in the City of Angels.
CULTURAL DIVERSITY AND FUSION
Los Angeles is a tapestry of cultures that have been woven together to form a vibrant and diverse community. This cultural mosaic provides logo designers with a diverse set of influences to work with. The city's cultural fusion serves as a wellspring of inspiration, from the rich heritage of Hollywood glamour to the colorful vibrancy of street art. Los Angeles logo designs frequently reflect this diversity, embracing a harmonious blend of elements that honor the city's multifaceted identity.
ARTISTIC INNOVATION AND EXPERIMENTATION
Los Angeles encourages logo designers to push the boundaries of creativity as a breeding ground for artistic experimentation. The avant-garde spirit and progressive mindset of the city foster an environment in which unconventional ideas are not only welcomed but celebrated. This ethos manifests itself in logo designs that are daring, bold, and unafraid to deviate from the norm. Los Angeles logo design thrives on pushing the envelope and redefining the visual landscape, from sleek minimalism to intricate maximalism.
ICONIC LANDSCAPES AND LANDMARKS
Los Angeles' iconic landscapes and landmarks are a constant source of inspiration for logo designers. These distinct elements find their way into logo designs, creating a visual connection between the brand and the city, from the iconic Hollywood Sign to the palm-lined streets of Beverly Hills. Incorporating these well-known images aids in establishing an immediate rapport with local audiences while also conveying a sense of place to a global clientele.
CREATIVE INDUSTRY HUB
Los Angeles is synonymous with the entertainment and creative industries, as it is home to some of the most influential studios, agencies, and artists in the world. This concentration of creative minds fosters a collaborative and dynamic environment that logo designers can easily access. Because of the city's status as a creative industry hub, logo designers are frequently able to collaborate with experts from various fields, enriching their designs with diverse perspectives and expertise.
EMBRACING THE ECLECTIC
One of the most distinguishing characteristics of Los Angeles logo design is its embrace of eclecticism. Logos that seamlessly weave together seemingly disparate elements result from the city's kaleidoscopic blend of styles, ideas, and aesthetics. This ability to blend contrasting elements harmoniously is a hallmark of Los Angeles logo design, resulting in visually captivating and emotionally resonant designs.
BRANDING LOS ANGELES
Transform your brand's identity with  Branding Los Angeles. Our expert logo designer Los Angeles can capture the city's spirit, creating logos that resonate and leave a lasting mark. Embrace the energy of LA – contact us today to set your brand apart.
Share This Story, Choose Your Platform!