Coachella 2015 Time Slots Get Bigger With Unique Marketing Strategies
The set times for Coachella 2015 have been announced and this year fans won't be disappointed by a constraining schedule. It looks like festival organizers have done their best to avoid crowd cannibalization, something that happens when two bands with similar fan bases play at the same time.  This year the good artists will draw crowds and fans will not need to make sacrifices.However, there are still some tough decisions that festival goers will have to make:
Clashing Acts at Coachella
Friday April 10/17, 2015
Kimbra (4:15-5:00) and Azelia Banks (5:00 -5:45) on Friday,
Saturday April 11/18, 2015
Jack White (9:15-11:00) and FKA Twigs (9:35-10:25)
Sunday April 12/19, 2015
Florence and the Machine (8:50-9:45) and Fitz and the Tantrums (9:20)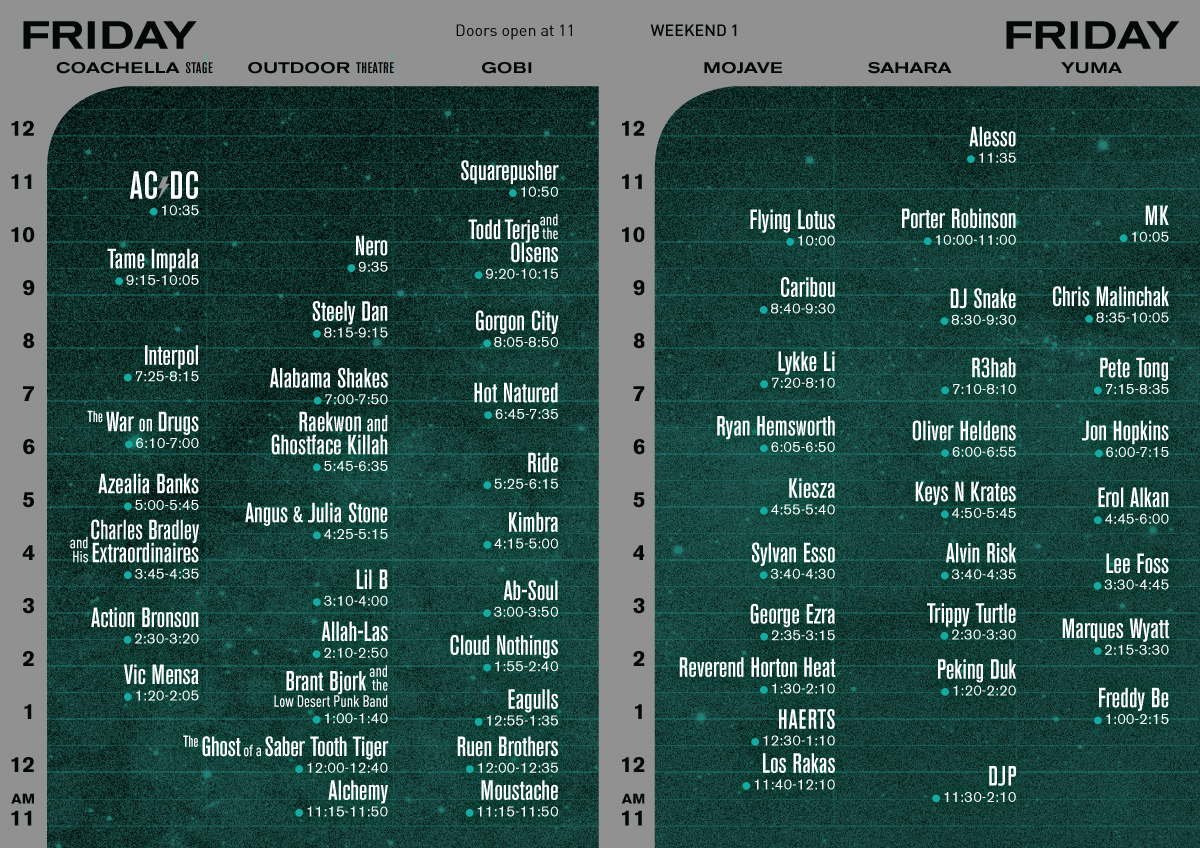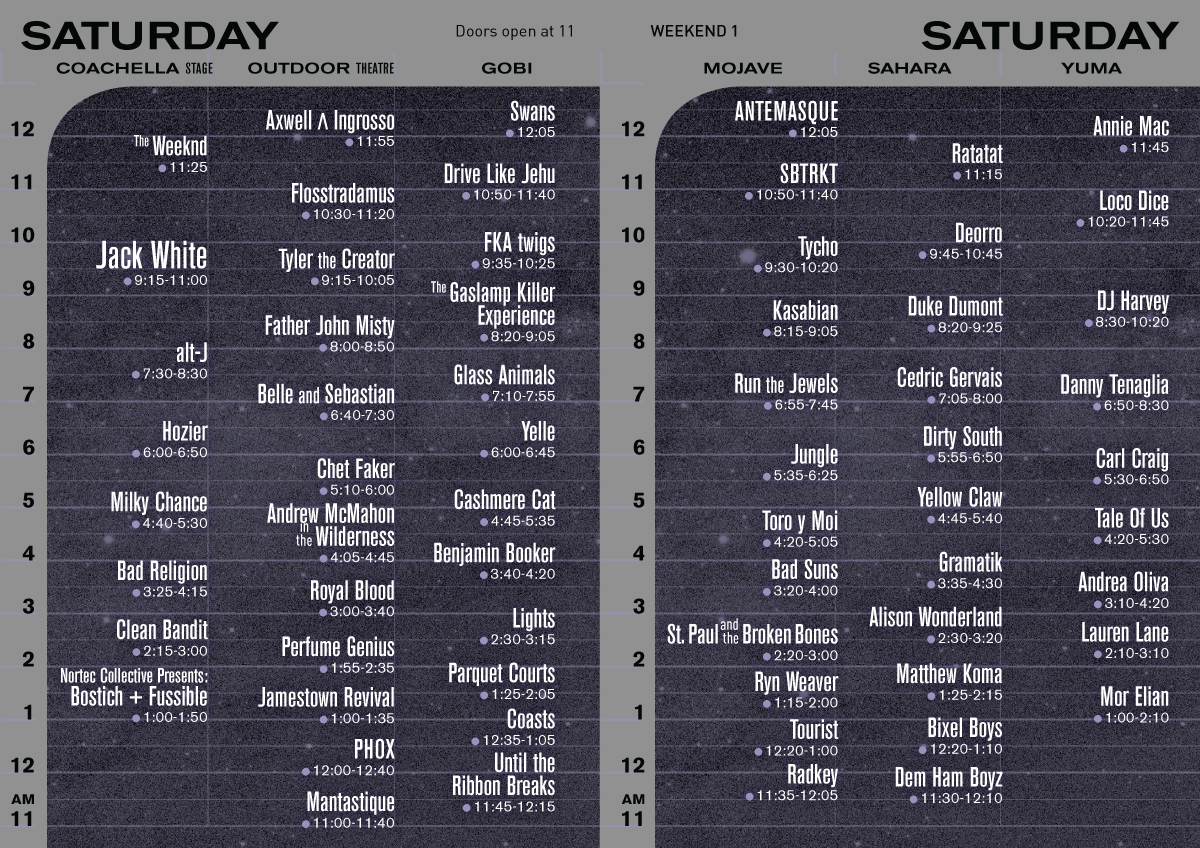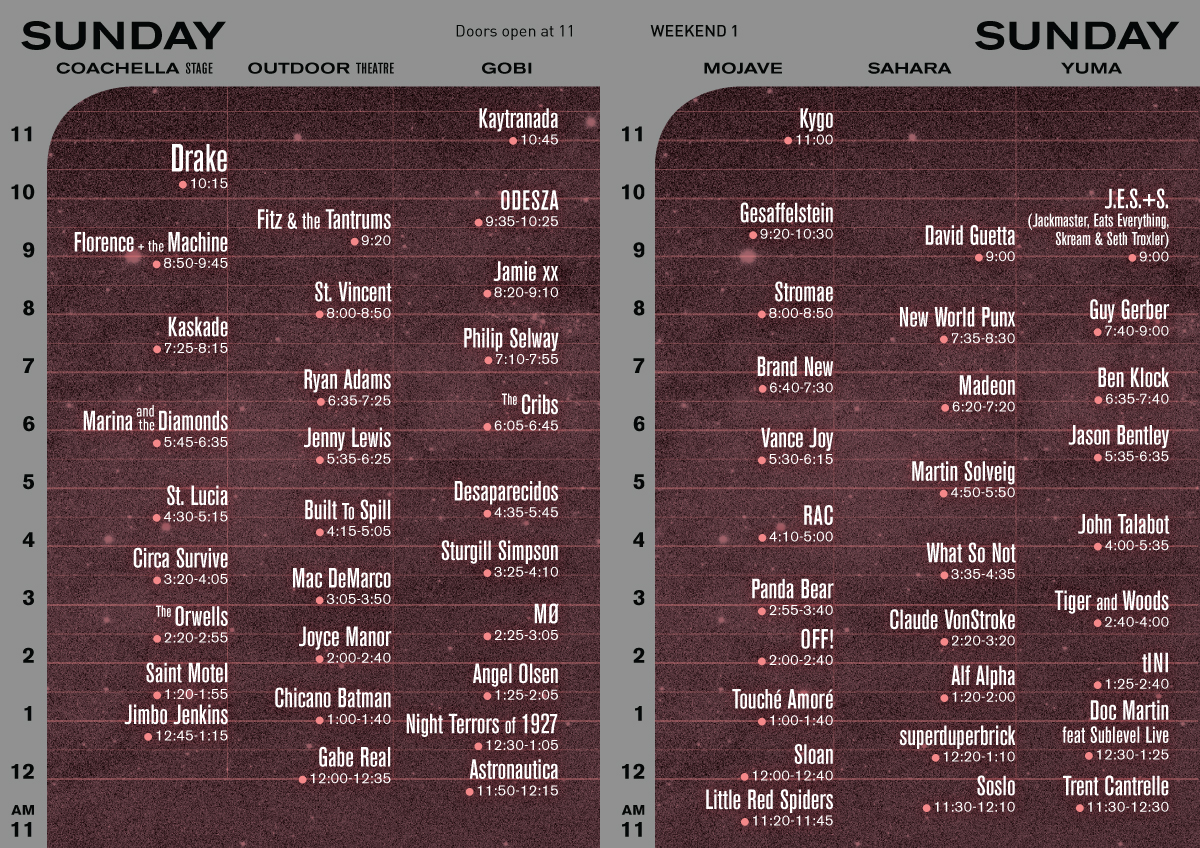 Coachella Marketing Strategies
Coachella has used unique marketing strategies to grow from a moderate two-day festival with 25,000 people to two jam-packed weekends with over 80,000 attendees each. Coachella has utilized marketing to build an audience and loyalty through its singular California attitude and friendly environment.
The festival provides wristbands linked to social media that, when waved near the stage, will automatically post updates on attendees profiles and enter them to win prizes. Techniques like this have helped the festival grow rapidly.
Coachella Location:
Empire Polo Club
81-800 Avenue 51
Indio, CA 92201
Share This Story, Choose Your Platform!