As we enter into the New Year, some of us are having a rough start. The department store giant, Macy's, will be closing down 68 of its stores across the country, leaving thousands of people vulnerable to losing their jobs. The Macy's store first opened its doors in 1858 and has remained one of the biggest American retail stores since. With an employee base of about 157,900 nationwide, the nearly 4,000 job cuts as a result of the shutdowns news is particularly devastating to those individuals who rely on that income to make a living.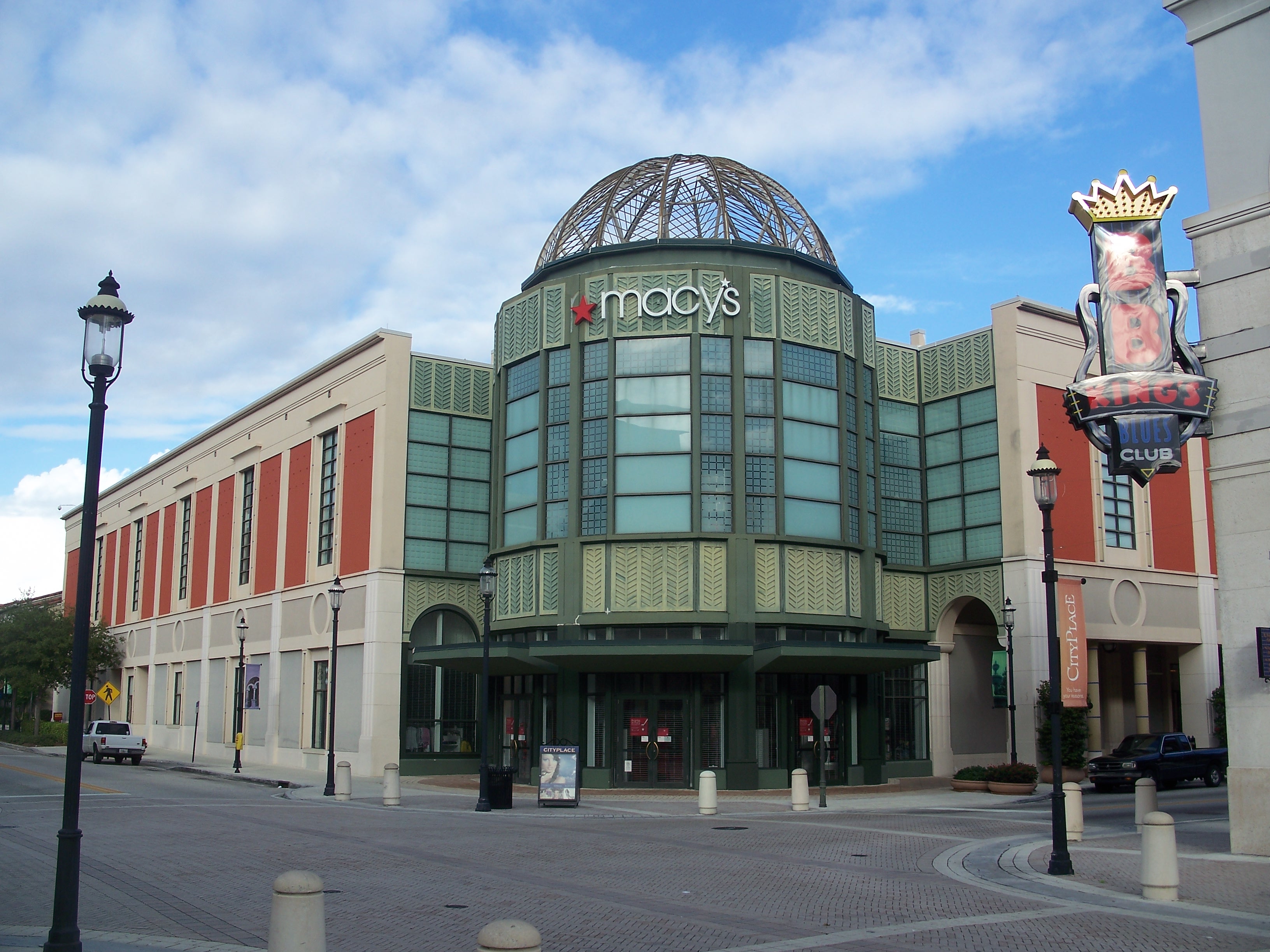 So what went wrong?
The retailer has attributed much of the problem to falling revenue do to online competition. Macy's and many other big retailers have lost their edge as online retailers have begun to corner the market by providing services that are much more convenient to many consumers than traditional retail stores. Though tragic, the Macy's shutdowns can serve as a lesson to other businesses about the requirements needed to stay afloat in the age of the digital economy.
The Future is Digital
Digital Marketing is the future of the economy and in order to survive, businesses, big or small, must be on the forefront of innovation when it comes to marketing online. Below are four quick tips to Digital Marketing:
1) An Online presence is a must
Having an online presence is paramount for an up and coming business to garner success. You should work on building a website and social media presence in order to market your brand.
2) Social Media Savviness is key
Your Online presence should exist on multiple social media and search engine platforms in order to optimize traffic to your business.
3) Have a Clear Message
Your brand's message should be clear, concise, and easy for customers to read. Your online ads should be designed to work on all relevant search engine platforms.
4) Study successful digital marketing
You want to know what works in the digital space and what does not in order to create a effective online presence.
Below is a list of the Macy's locations that are facing closure and the number of jobs projected to disappear (courtesy of Business Insider):
Greenwood, Bowling Green, KY (124,000 square feet; opened in 1980; 63 associates)
Carolina Place, Pineville, NC (151,000 square feet; opened in 1993; 69 associates)
Douglaston, Douglaston, NY (158,000 square feet; opened in 1981; 144 associates)
Downtown Portland, Portland, OR (246,000 square feet; opened in 2007; 85 associates)
Lancaster Mall, Salem, OR (67,000 square feet; opened in 1980; 53 associates)
Oakwood Mall, Eau Claire, WI (104,000 square feet; opened in 1991; 55 associates)
Mission Valley Apparel, San Diego, CA (385,000 square feet; opened in 1961; 140 associates)
Paseo Nuevo, Santa Barbara, CA (141,000 square feet; opened in 1990; 77 associates)
Lakeland Square, Lakeland, FL (101,000 square feet; opened in 1995; 68 associates)
Oviedo Marketplace, Oviedo, FL (195,000 square feet; opened in 2000; 83 associates)
Sarasota Square, Sarasota, FL (143,000 square feet; opened in 1977; 86 associates)
University Square, Tampa, FL (140,000 square feet; opened in 1974; 73 associates)
CityPlace, West Palm Beach, FL (108,000 square feet; opened in 2000; 72 associates)
Georgia Square, Athens, GA (121,000 square feet; opened in 1981; 69 associates)
Nampa Gateway Center, Nampa, ID (104,000, square feet; opened in 2009; 57 associates)
Alton Square, Alton, IL (180,000 square feet; opened in 1978; 54 associates)
Stratford Square, Bloomingdale, IL (149,000 square feet; opened in 1981; 87 associates)
Eastland, Bloomington, IL (154,000 square feet; opened in 1999; 55 associates)
Jefferson, Louisville, KY (157,000 square feet; opened in 1979; 52 associates)
Esplanade, Kenner, LA (188,000 square feet; opened in 2008; 101 associates)
Bangor, Bangor, ME (143,000 square feet; opened in 1998; 65 associates)
Westgate, Brockton, MA (144,000 square feet; opened in 2003; 79 associates)
Silver City Galleria, Taunton, MA (152,000 square feet; opened in 1992; 82 associates)
Lakeview Square Mall, Battle Creek, MI (102,000 square feet: opened 1983; 51 associates)
Eastland Center, Harper Woods, MI (433,000 square feet; opened in 1957; 121 associates)
Lansing, Lansing, MI (103,000 square feet; opened in 1979; 57 associates)
Westland, Westland, MI (334,000 square feet; opened in 1965; 106 associates)
Minneapolis Downtown, Minneapolis, MN (1,276,000 square feet; opened in 1902; 280 associates)
Northgate, Durham, NC (187,000 square feet; opened in 1994; 72 associates)
Columbia, Grand Forks, ND (99,000 square feet; opened in 1978; 53 associates)
Moorestown, Moorestown, NJ (200,000 square feet; opened in 1999; 107 associates)
Voorhees Town Center, Voorhees, NJ (224,000 square feet; opened in 1970; 77 associates)
Preakness, Wayne, NJ (81,000 square feet; opened in 1963; 72 associates)
Cottonwood, Albuquerque, NM (173,000 square feet; opened in 1996; 56 associates)
Las Vegas Boulevard, Las Vegas, NV (178,000 square feet; opened in 1966; 84 associates)
Great Northern, Clay, NY (88,000 square feet; opened in 1989; 55 associates)
Oakdale Mall, Johnson City, NY (140,000 square feet; opened in 2000; 58 associates)
The Marketplace, Rochester, NY (149,000 square feet; opened in 1982; 77 associates)
Eastland, Columbus, OH (121,000 square feet; opened in 2006; 73 associates)
Sandusky, Sandusky, OH (133,000 square feet; opened in 1979; 61 associates)
Fort Steuben, Steubenville, OH (132,000 square feet; opened in 1974; 59 associates)
Promenade, Tulsa, OK (180,000 square feet; opened in 1996; 58 associates)
Neshaminy, Bensalem, PA (211,000 square feet; opened in 1968; 89 associates)
Shenango Valley, Hermitage, PA (106,000 square feet; opened in 1976; 69 associates)
Beaver Valley, Monaca, PA (203,000 square feet; opened in 1987; 78 associates)
Lycoming, Muncy, PA (120,000 square feet; opened in 1995; 61 associates)
Plymouth Meeting, Plymouth Meeting, PA (214,000 square feet; opened in 1966; 74 associates)
Washington Crown Center, Washington, PA (148,000 square feet; opened in 1999; 67 associates)
Parkdale, Beaumont, TX (171,000 square feet; opened in 2002; 67 associates)
Southwest Center, Dallas, TX (148,000 square feet; opened in 1975; 68 associates)
Sunland Park, El Paso, TX (105,000 square feet; opened in 2004; 71 associates)
Greenspoint, Houston, TX (314,000 square feet; opened in 1976; 70 associates)
West Oaks Mall, Houston, TX (244,000 square feet; opened in 1982; 135 associates)
Pasadena Town Square, Pasadena, TX (209,000 square feet; opened in 1962; 78 associates)
Collin Creek, Plano, TX (199,000 square feet; opened in 1980; 103 associates)
Broadway Square, Tyler, TX (100,000 square feet; opened in 1981; 65 associates)
Layton Hills, Layton, UT (162,000 square feet; opened in 1980; 72 associates)
Cottonwood, Salt Lake City, UT (200,000 square feet; opened in 1962; 88 associates)
Landmark, Alexandria, VA (201,000 square feet; opened in 1965; 119 associates)
River Ridge, Lynchburg, VA (144,000 square feet; opened in 1980; 60 associates)
Everett, Everett, WA (133,000 square feet; opened in 1977; 109 associates)
Three Rivers, Kelso, WA (51,000 square feet; opened in 1987; 57 associates)
Valley View, La Crosse, WI (101,000 square feet; opened in 1980; 57 associates)
Simi Valley Town Center (men's/home/kids), Simi Valley, CA (190,000 square feet; opened in 2006; 105 associates)
Mall at Tuttle Crossing (furniture/home/kids/men's), Dublin, OH (227,000 square feet; opened in 2003; 52 associates)