BRANDING LOS ANGELES
Among branding companies, we bring your brand to life and accelerate your business growth with Branding Los Angeles. Our branding agency Los Angeles experts create positioning strategies that communicate excellence to your community and accelerate business growth.

Clients We Worked With
Our branding agency takes pride in the clients we have worked with. We have helped build their brand culture through means of using our graphic design agency or by helping our clients become some of the leading competing companies in Los Angeles.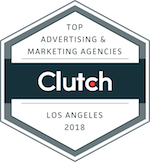 11040 Santa Monica Blvd Ste 310
Los Angeles, CA 90025
Branding Los Angeles is a leading branding agency in Los Angeles. As one of the top branding agencies Los Angeles has, they have developed a team of specialists who are experienced in brand building and marketing.
© 2018 Copyright by Branding Los Angeles. All rights reserved.