2023 EARTH DAY BEACH CLEAN UP – HUGE SUCCESS! THANK YOU!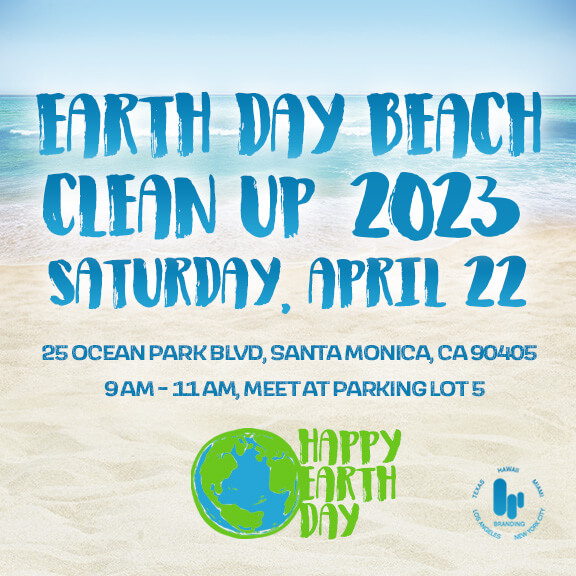 We are proud to invite you to join our 2023 Earth Day Beach Clean Up in Santa Monica. Last year's was a blast and we plan to make this year's event better! Come out and make a positive impact on your local community. We will meet up at Santa Monica's Ocean Park – get gloved up, bagged, and trash grabbers in hand hit the beach to pick up litter – PPE, plastic, cigarettes, bottles, and other unmentionables. But, first meet the team – enjoy some coffee and pastries!
2021 & 2022 EARTH DAY BEACH CLEAN UPS!
Our Earth Day Beach Clean Ups in Santa Monica have been a wonderful success. With positive community outreach and engaging our team and core of volunteers we were able to make an impact. We descended upon Santa Monica's Ocean Park Beach armed with gloves, bags, and trash grabbers and combed the beach of litter. We removed PPE, plastic, cigarettes, bottles, and other unmentionables.
"It's only right we do our part to celebrate Earth Day, we only have one planet and if our small little impact helps the Earth and motivates others to get out and do good – it's all worth it! Plus, it's part of our brand culture – we love engaging our community and giving back," says Ben Behrooz, CEO of Branding Los Angeles.